Introduction
Buying an electric skateboard could be a significant investment, depending on what your needs are. As such, it is very wise to know how much you'll be spending.
This article discusses the price of electric skateboards and what qualities to look out for when getting an electric skateboard.
Furthermore, you should know what to look out for when buying an electric skateboard and just how much the qualities you prefer should cost after reading this article.
Read on.
At a time in human history, we had to walk everywhere we wanted to go.
Wow!!!
That sounds stressful
Thankfully, we evolved to create means of transportation that are more efficient.
Along the line, we started to include comfort, luxury, and coolness.
And there are no other means of transportation that combines these qualities, so ideally, like electric skateboards.
If you're sold on getting one and want to know how much electric scooters cost, then you should read till the end.
Some electric Skateboards and Prices
Backfire Zealot
It costs about $849. $849 is a fair price for a skateboard powered by dual 750W Hobbywing motors. It can reach a speed of 28.5mph with a range of 22 miles.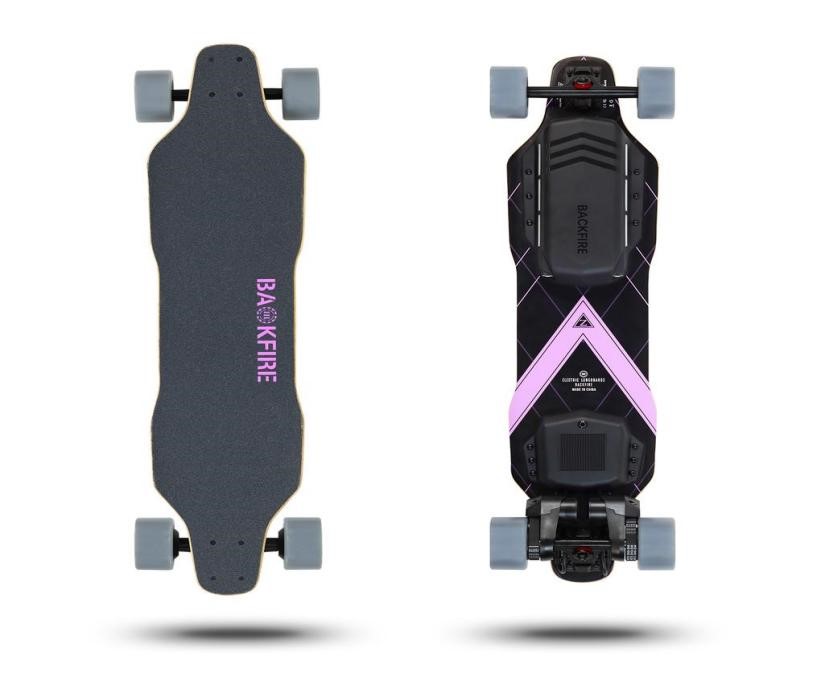 BLIZART Hurricane
This electric skateboard is low-priced. You need $299 to get a brand new one.
That's well-priced considering it runs on 36V, 4Ah batteries that last for 10 miles on a full charge. Its 350W motor can go up to a speed of 19mph.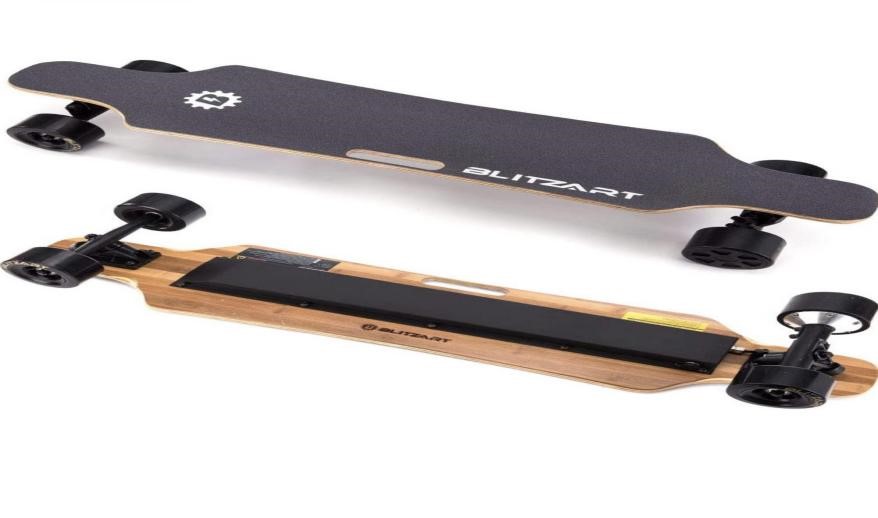 Hiboy S22
This amazing e-skateboard has a speed of 18.6 mph and a range of 13 miles. Also, it comes with four ride modes and four brake modes.
All this for a price tag of $399.99. We think it's a great bargain.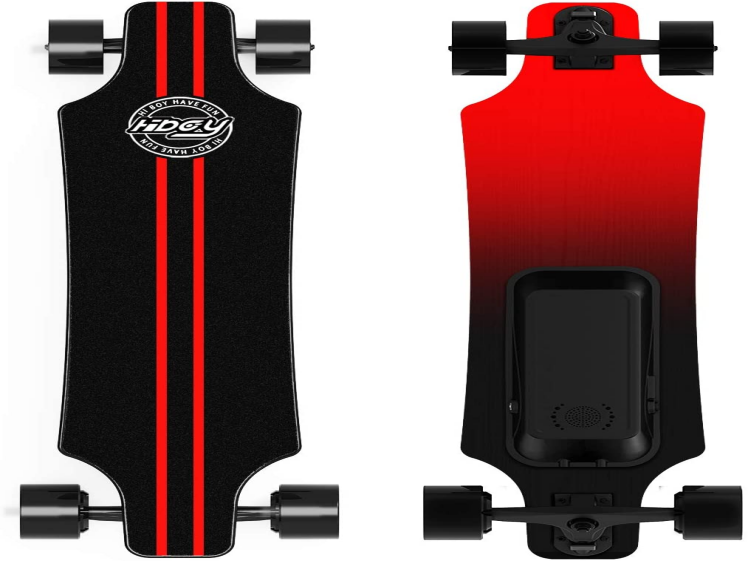 SKATEBOLT tornado II
This skateboard is built for durability, strength, and performance. It can carry up to 260lbs while cruising at an incredible speed of 26mph.
However, it doesn't compromise your safety. It has big decks and taillights that ensure you're safe and comfortable when riding.

RazorX
It can carry up to 220lbs at a maximum speed of 10mph. For its low price of $291, it is an impressive e-skateboard.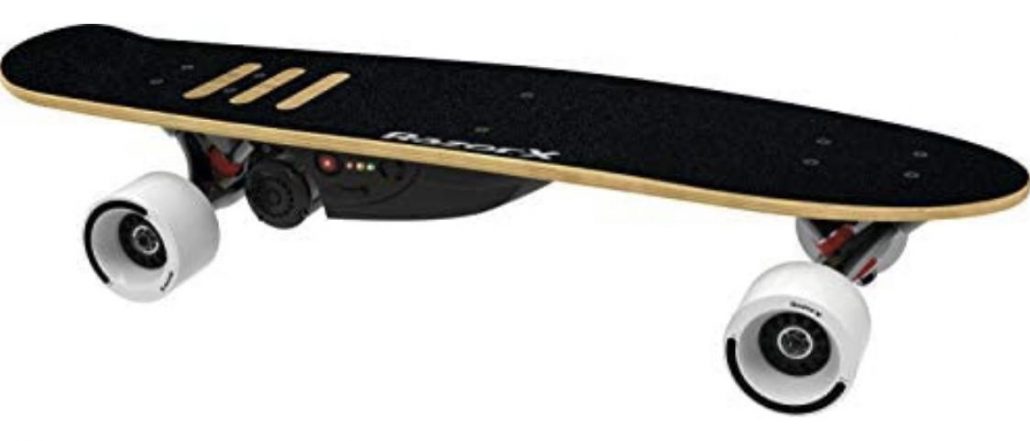 Fast and Furious ft001
This e-skateboard is true to its name. It is fast, with a speed of 25Mph, and its 1800W motor is furious.
Consequently, it can carry up to 330lbs and climb up a 25-degree slope.
All these for $579. Talk about an excellent product for a great deal!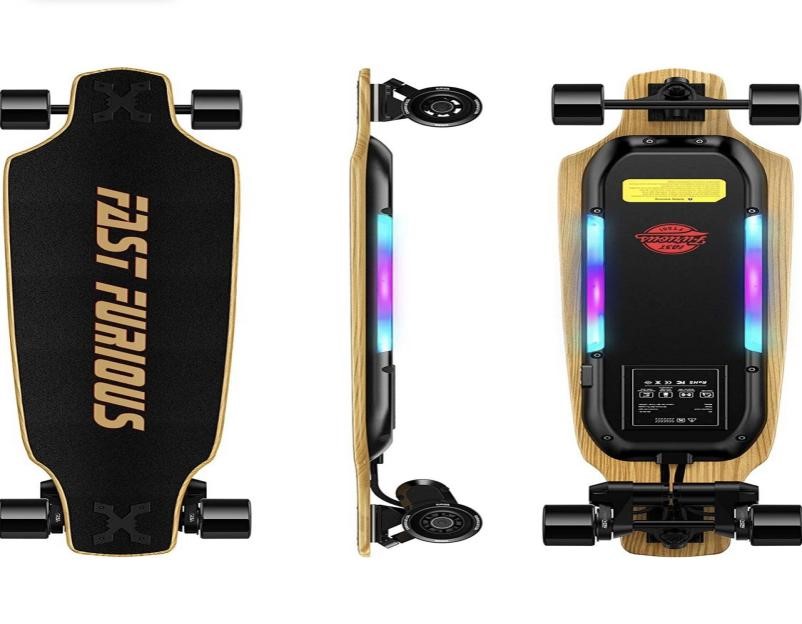 You may have gone through the list thinking:
Why are Electric Skateboards so Expensive?
Well!
We can think of more than one reason why electric skateboards are so expensive.
Expensive parts
Unlike the regular skateboards that require just a deck and a wheel, the electric skateboard requires more components.
It consists of a motor(s), batteries, electronic receivers, chips, etc. These parts account for extra cost in addition to decks and wheels.
Production cost
Regular skateboards are cheaper to make: they require less labor and know-how, almost anybody can build one.
However, to build an electric skateboard, you need expert labor to ensure safety and efficiency.
Economics
When demand is high, and supply is limited, there tends to be a price increase.
Thus, In the e-skateboard market, there are few manufacturers, and demand is relatively high. So, prices will stay high till the market is saturated.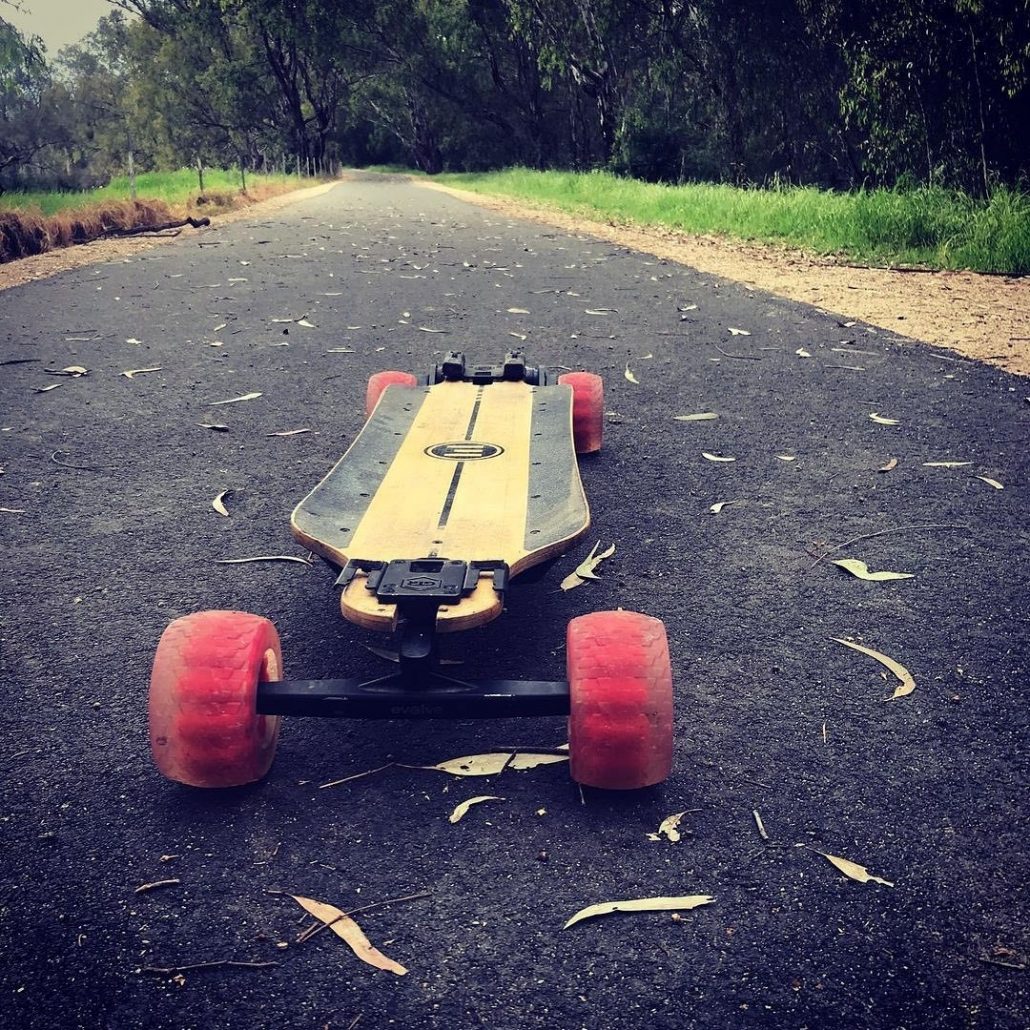 Are Electric Skateboards Worth Buying?
That's a great question, and our answer to that question is:
HELL YES!!!!
Why?
Because they:
Pleasant to ride
Electric skateboards are smooth to ride. They are fast and can go up hills relatively quickly.
You can take them out in the evening, race against the wind, and feel those jealous eyes on you as you cruise unperturbed.
Reduce your carbon imprint
Electric skateboards are pretty efficient: they don't use much power. Thus, they have a lot less carbon footprint when compared to other motorized means of transportation.
Good for Exercise
Electric skateboards are great for exercise. Your leg and core muscles are activated to stay balanced and to control your direction on the board.
Great for Skateboarding Beginners
You should get an electric skateboard if you are new to skateboarding. You can control the speed and brakes on the skateboard.
This functionality allows you to get more comfortable when learning. Thus, you can decide your progress and advance whenever it feels suitable and comfortable.
Great for Urban Commute
Owning a car is expensive: It is costly to buy and maintain.
However, cheaper means of transportation like taking the bus, riding a bike, or using a regular skateboard are uncomfortable.
Commuting around the city with an electric skateboard is cheap and relatively comfortable.
Wow!
That's great!
Where can I buy one?
Relax!!!!
There's more you should know before you buy an electric skateboard.
Like?
Things to Consider When Buying an Electric Skateboard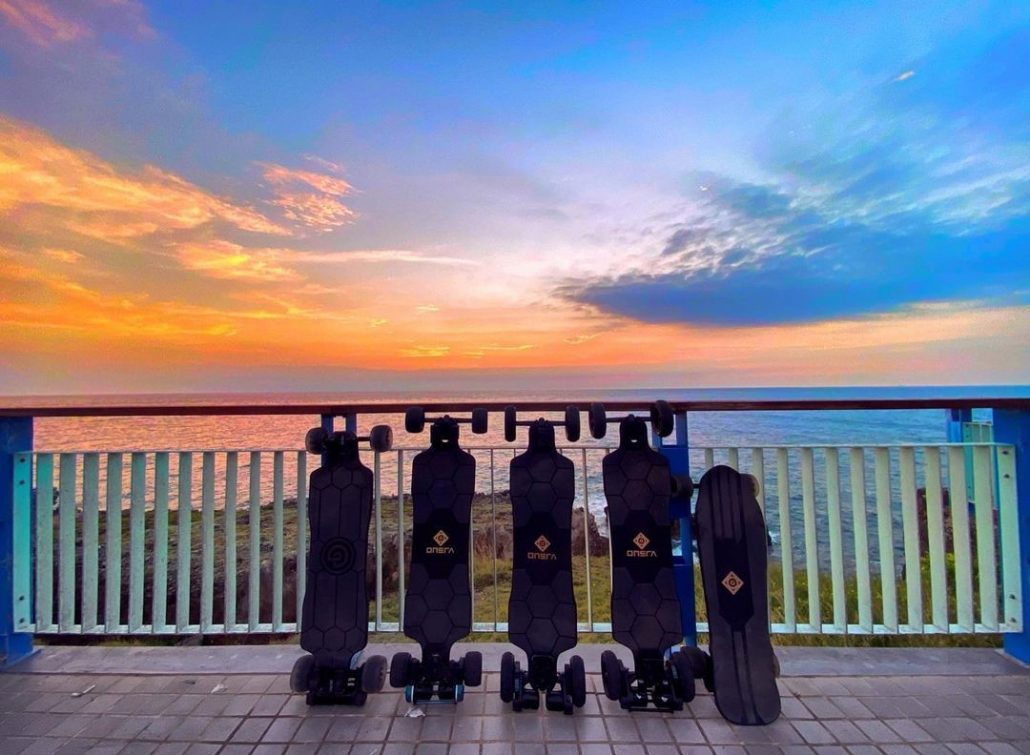 Range
The range is how far the e- skateboard can go after a full charge. It is influenced by the terrain you're riding on, the skateboard setup, and how you ride the electric skateboard.
Consequently, you need to ask yourself questions about your purpose for buying the skateboard: fun? Career? Daily commute?
You also need to ask yourself what kind of terrain you'll be riding on and the average distance you'll be riding every day.
Portability
Electric skateboards are great for last-mile transportation. Thus, you may need to carry them around in a bus, a car, or even on your arm.
Consequently, when buying an e-skateboard, it is vital to consider the weight.
Ask yourself questions like, can I carry it around comfortably? Can it fit easily into a car or a bus? Can I push it around if the battery dies?
We advise that you put portability on the top of the list when getting an e-skateboard. It may not seem like much, but trust us, you'll wish you had thought about it when you have to carry it around often.
Spare parts and Customer support
Ask yourself questions like, is this a known brand? Can I access spare parts easily when I need to? Does this company offer warranty? How long is the warranty? Is it easy to reach support? What channel can I contact support? How fast do they respond?
From our experience, we believe it is best to go for known brands. They may be slightly costlier, but that's a fair trade for good customer service.
We also advise that you choose brands you can communicate with through instant messaging or phone calls. You don't want to wait for days for an email to arrive.
Price
What value are you getting for your money? Expensive doesn't have to be better. Always compare several products and manufacturers before you buy.
What type of motor? Hub motor or gear/pulley? Gear motors are more expensive because they have better climbing and braking power.
What kind of battery does the e-skateboard carry? The more expensive lithium batteries or lead-acid?
Are the manufacturers professional e-skateboarders themselves who are interested in performance? Or are they just a generic company?
Whatever it is, the price should match the qualities and shouldn't be much more expensive than comparable skateboards. A helpful tip is to check customer reviews before buying.
If you put these into consideration, you will save on purchasing and maintaining your e-skateboard.
You will also get a lot of value from it, thus saving lots of money on the everyday commute.
Parting Words
How much an electric skateboard cost depends on what you want.
Skateboards with a higher power, long-lasting batteries, more extended range, and more comfort are costlier.
Whichever electric- skateboard you decide to buy eventually, make sure that it suits your needs and meets your expectations for performance.
Frequently Asked Questions
The following are some of the most common queries regarding e-skateboards. If you have similar questions, we've provided the answers below.
1. Are electric skateboards good for first-timers?
Electric skateboards are suitable for first-timers.
Many electric skateboards come with speed and braking options. Thus, beginners can control the speed and strength of the brakes when they ride.
Consequently, it is a safer option for beginners than regular skateboards.
2. Can electric skateboards be used as regular skateboards?
Yes, they can.
However, we strongly advise against using it that way. Electric skateboards have motors that can get damaged if you use them as regular skateboards.
These motors are expensive, and replacing them could cost as much as buying new skateboards entirely.
There are also electric parts that can be damaged. When damaged, these parts may explode and cause injuries.
3. How long does an electric skateboard last?
Electric skateboards last as long as you want them to. If you want them to last long, then you have to maintain them properly. If you follow the manufacturer's instructions for care and your e-skateboards will function optimally for a long time.
4. What is the best material for an electric skateboard?
Different manufacturers use different materials. Thus, the material used depends on the manufacturers. A manufacturer may choose a material because of its strength, durability, weight, or aesthetics.
Some common materials used are aluminum, fiberglass, bamboo, Canadian maple wood. Sometimes a manufacturer may combine different materials to increase strength or to improve durability.
5. Are electric skateboards waterproof?
No. There aren't any waterproof electronic skateboards.
However, a lot of e-skateboards are water-resistant. Water-resistant boards come with an IP rating (IP56/IP65). This IP rating shows that they have gone through several water tests without getting damaged.
What Next?
Now since you have learned something about how much does an electric scooter cost, why don't you also check out our other related guides as follows: