With the rapid development of electric longboard sport, more and more brands and products appear nowadays. Some brands are so new that you might not hear about that since they come. This article may act as the most detailed guide on the 27 best electric skateboard brands, which can help you clarify each brand's basic information and make adequate preparations before buying. And of course, you might rank the best electric skateboard brand after you completely look through this brand collection. Come on! Let's dive into this brand essay!
Budget Electric Skateboard Brands
| | | | |
| --- | --- | --- | --- |
| Enskate | Maxfind | Swagtron | Razor |
| Skatebolt | Teamgee | Meepo | Exway |
| Hiboy | Wowgo | Boosted | Evolve |
| Backfire | Ownboard | Verral | Vestar |
| Aeoboard | Lycaon | Apsuboard | |
Premium Electric Skateboard Brands
| | | | |
| --- | --- | --- | --- |
| Onsra | Bajaboard | Lacroix | Metroboard |
| Kaly NYC | Bioboard | Trampa | Hoyt St |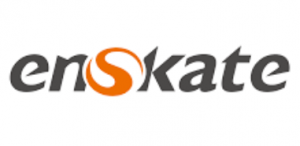 Enskate was born in 2017. It specializes in designing and manufacturing electric skateboards. The company has established two innovation centers in L.A. and Shenzhen, with its main base is Longhua, Shenzhen District. It has promoted several patterns of the electric skateboard. Enskate has several light mini boards, such as the R3 Mini e-board, which is suitable for commuting on urban roads. And its other R-series products have earned it pretty fame and sale volumes. For now, Enskate has provided products and services for more than 50k customers. Also, Enskate has over 3,000 followers on Facebook. If you have questions about them, you can contact them by phone: +8675532916166 or through support@enskate.com.

Maxfind is one of the leading electric skateboard brands in the Chinese market, and it adheres to its mission to make commuting easy and fun. This electric skateboard company was founded in 2015, and the two co-founders were high school students who were also skateboard lovers at that time. Ben happened to come across the sudden-stop problem caused by a belt-driven skateboard system. Then he and Leo, these two guys, began to develop hub motor skateboards.
Since then, this company has dedicated to design and innovate hub motors, believing that hub motor technology is the future of electric skateboards. So, if you are a fan of hub motor skateboard, you should look at its products. Besides, its official account has more than 10,000 followers. You may find some helpful information on its page. For further before-sale service, send your questions to service@maxfindboards.com. Don't forget; we get Maxfind products for you on our websites, don't hesitate if you want to have a try.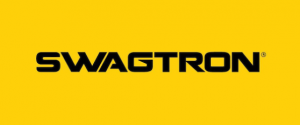 Swagtron is the market leader as the brand of electric ride tools. This brand has a wide range of electric transport tools from hoverboards, scooters to electric skateboards, even rideable toys for kids. Swagtron enjoys a good fame and sales volume in the mainstream e-commerce platform, which you can see there are so many reviews on Amazon.
Though the brand does not specialize in electric skateboards, it covers the entire vertical product value chain. The company can provide customers with variable price products, from 100$ to 1000$, which means that you may find the best electric skateboard under 300$. By the way, Swagtron has over 30,000 followers on Facebook, and 7,000 followers on Twitter, so much so that you can tell the popularity of this brand.

Razor is a world-famous brand specializing in riding tools and sports. It has been the world leader in scooters since 2000. And now they also released three types of electric skateboard, with the least price of 199.99$. There is no doubt, if you are a brand fan, choosing Razor is a best choice for you among the same price level products.

Skatebolt is a student start-up company located in Los Angeles (also many other skateboard companies situated). Established in 2016, Skatebolt now has four types of products on its official websites. Its products' price is a little expensive than the average in the electric skateboard market.
Even so, some of its products enjoy broad popularity among youngsters, probably owing to its fashionable design language. They now have just released another type in 2020, a mini-size skateboard suitable for kids and girls. If you'd like to have a look, click here. https://skatebolt.com/.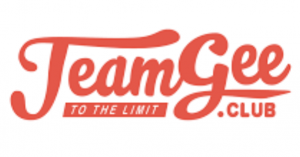 Teamgee is another brand established by Chinese sports enthusiast, Mr. Sun. With a mission to create the highest performance and ultrathin electric longboards, Teamgee now has an H5 type. This type has a 12mm ultra-thin deck and only 14.6 lbs weight, making your daily commuting experience comfortable.

Meepo is another China-based electric skateboard company, which is in Shenzhen, like Enskate and Maxfind. But unlike the other founders, Kieran Mao is an engineer at first. After he designed and posted his self-made electric skateboard online, which then earned him reputable fame, and that's when he decided to quit his job and start his career from scratch, committing to his interest. Now Meepo has sold over 60,000 e-longboards all over the world in 70+ countries.
There is no doubt Meepo now is one of the leading electric skateboard brands. Customers can look through almost every product of electric skateboard on its official website, kits including wheels, decks, trucks to chargers, etc. I'd say Meepo's brand story concerning its founder and founding story is truly inspiring, you can read it on its websites.
P.S: Meepo ranks the highest on the Semrush keywords ranking list.

Exway is one premium electric skateboard brand. The present four products are all over 500$. Accordingly, you can see many high-end technologies and accessories applied to the equipment. One of the conspicuous features of Exway is https://www.exwayboard.com/pages/exway-all-accessories.

Still, Hiboy is a Shenzhen-based company, operating its main business in electric-commuting. The parent company of Hiboy was founded in 2014. It has a large manufacturing center and innovation in Shenzhen, and this enables the brand to build its unique advantages in the electric skateboard area.
Honestly, the electric skateboard is not the primary product in its business, but the existing two products, S11 and S22, are cost-effective for most customers, with the maximum price around 300$. If you are a novice in electric longboard sport, this brand might be a good choice for you.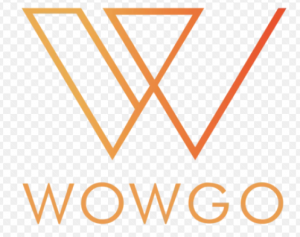 Wowgo is one of our business partners, specializing in electric skateboard designing, manufacturing, and selling. It adopts high-quality accessories on the market and combines them to provide customers with excellent riding experiences. Such as, it uses Samsung batteries, German FAG bearings, and other famous brand components.
For now, there are four electric skateboards on its website, ranging from 400$ to 1000$, covering hub motor type and belt-drive type. You can also find two best sellers on our websites under the electric skateboard category. Since we have a partner relationship with Wowgo official company, you will enjoy a great discount. Otherwise, you can't get on most other platforms.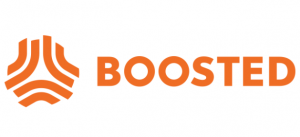 You probably have heard of this brand online and offline. Boosted is an American manufacturer based in California. This e-skateboard brand has gained tremendous attention since the three founders first addressed a TED talk in 2013 and then raised a Kickstarter campaign to launch their careers. The result was great at that time, as Boosted has received a four-fold amount of money than their original goal.
According to their website search results, they now have five popular products on sale, and one of these four has been sold out. As for you buyers, one way to learn more about this brand is to check their social media account, such as Facebook, in which they get a big amount of followers. You can check some short videos or some reviews as a reference before you place an order.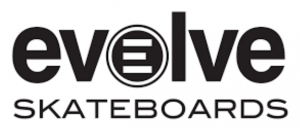 Evolve Skateboards is one of the world's most famous electric skateboard brands and has been conducting its business since its founding in 2008, Australia. The longboard of Evolve has two materials, bamboo for skaters who want to enjoy a lightweight and fast riding experience and carbon fiber material for those who wish to have a stable and solid uphold feeling when riding. Evolve's product positioning is relatively high since its prices are all over 1,000$. And it may cost consumers more if one customizes a unique electric longboard on their website.
There are over three hundred thousand followers in their Facebook account. It is an excellent channel to learn about their product and seek suggestions below the posts. Evolve seriously concentrate on a high-performance electric skateboard. If you are this guy, don't miss it.

Backfire is an elder brand in the electric skateboard market. The brand was found by two skateboarders, Randy and Jerry. Back in 2009, when the company was found, they concentrate on standard skateboards. Until 2012 they brought the first electric skateboard G1 to the world. After then, Backfire continued to forward in the electric skateboard road.
Now they have nine types of e-longboard on sale, and they have four service centers, respectively, in China, United States, Canada, and Australia. You can contact them by phone, and the information is given as follows. https://www.backfireboards.com/pages/contact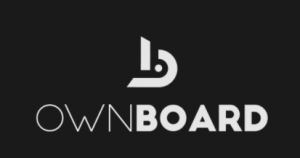 Ownboard has more than five years' experience to build an electric skateboard. But before 2017, Ownboard did not have this name until it has isolated itself and launched this new brand. The price of this brand product is from 379$ to 1069$, giving consumers an expansive choosing room. Like Evolve, Ownboard also has two main sorts of board, bamboo and carbon material. Super Quality, Satisfactory Service is their slogan.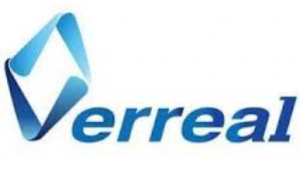 Verreal, like Enskate and Exway, is another China-based electric skateboard company with its mission to provide the best budget electric skateboards with reliable quality. The price of its products is ranged from 368$ to 1169$. Verral has displayed its contact on the website, as the phone number is +86 18688941204.

Whatever do you think, the logo of Vestar is a little like the logo of Bentley. Vestar is still another Shenzhen brand. With budget prices, Vestar now gets five styles of electric skateboard on sale. The price is from 449$ to 1099$. This is an excellent choice if you are looking for a budget electric skateboard. And the contact is showed on their website as we chat account, +86 13723737291.

Aeboard is another Shenzhen-based electric skateboard brand. We have found on its website that Aeoboard claims to offer customers the best-quality boards and first-class service. And every consumers' suggestions will be taken seriously. Aeboard gets many types of products on its official website, from separate accessories to kits, etc. If you have questions, please feel free to email them at aeboard2018@gmail.com, and Wechat account: +86-13713753023. We can conclude that the brand is located in China. And the product price ranges from 299$ to 939$.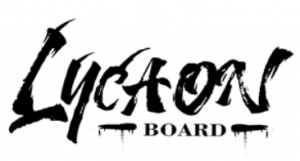 Lycaon is one of the top 10 fastest land animals in the world, also known as the African wild dog. The founder of Lycaon, Arthas, has volunteering experience in East Africa and inspired by Lycaon, created the Lycaon brand later. This one is another China-based electric skateboard brand. With the product price ranging from 459$ to 1199$. And here is the contact on its website, +86 17324373014. By the way, the story of the founder and this brand name is interesting.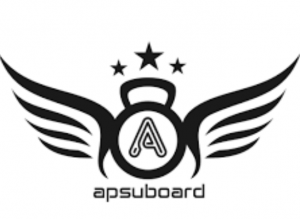 Apsuboard does not say much about itself. However, it has ten electric skateboards on sale and gives customers a broad choice range to choose from, from 289$ to 1299$. So this brand is a good consideration for people who want to have a budget board. And I got to tell you, its new model, GTR5, is really cool and in its appearance. Among the ten products, the most popular style is the dual belt drive one.

Onsra is designed by a professional Swiss skateboarder, whose name is Fabian Doerig, of who you could see his video on Youtube. This guy is committed to electric skateboarding. He has tested over 250 various electric skateboards before he designs the Onsra brand. I guess that's why this brand is not price-friendly. But if you click on its website, you'll find its products are really cool and fantastic. Now it has resellers in China, Europe, Australia.

BajaBoard is believed to be the most powerful, off-road, all-terrain electric skateboard. The price of its product G4 type is over 3,000$, seeming to be the most expensive electric skateboard in this market. The merit features of BajaBoard include an independent suspension system and steering system; four-motor drive.
I'm not going to lie to you. BajaBoard has won a lot of praise among the all-terrain electric skateboard category. And I assure you, once you have a look at its new product, you will never forget its appearance.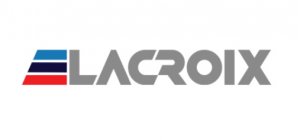 Lacroix means "cross" in French. Two board sport enthusiasts established the brand, aiming to provide the high speed, long-range premium price e-boards. Actually, the commercial strategy and product positioning of Lacroix is alike with BajaBoard and Onsra. So, if you are looking for an all-terrain type electric skateboard, then comparing these three brands.

The founder of Metroboard launched his first version of the electric skateboard in a garage back in 2003. Does this story sound familiar? Metro board is a little different from other electric skateboard brands because it only launches one product during a specific period.
After years of iteration, the current model is MetroboardX. This one can almost satisfy all needs of players. Customers can choose to customize configuration at different prices. Still afraid of the lack of function? Never mind. Metroboard is really popular. You can reach them by phone: 360-335-3211.

It's a niche DIY brand, and the founder is an enthusiast in the electric skateboard community. The products of this brand pursue the ultimate performance. Different high-efficient components are combined together to achieve the highest performance.

Bioboards is a relatively new start-up company found in 2018. Their purpose is to create a high-end board with the highest performance. The most renowned product series is the Plutonium. You can customize the whole electric skateboard of its type, drive mode, remote, motor controller.

TRAMPA specializes in extreme sports products towards the board sports field. This UK-based company is combined with engineers from different backgrounds, allowing customers to tailor boards fitting their bodyweight figures.
Frankly, their website is not as fashionable and clear as its competitors, but you are going to feel astonished when you see its content. There are hundreds of sorts and products related to board sports.

Hpyt St. has the unique style among these so many brands. This brand is located in Portland, where NIKE located as well. According to their self-description, the team has members from NIKE and shares some value as the same as NIKE.
Hoty St positions its products at the premium level. Of course, the price is not low, and all prices are over 1500$. But you probably won't complain about the price once you see these crafts online. Both the electric skateboard and the accessories are beautifully made, intelligent, delicate. Through the pictures and appearances of the products, it feels like you can have the feeling of a genuinely tactile impression. As they say, these are handcrafted works of art, yet the performance is not out of style than the competitors.
Among these present popular brands, it is not hard to select one good electric skateboard brand, though no one can assure you there is one top electric skateboard brand. But at least when you know some basic information, you can avoid some mistakes. Hopefully, this blog is helpful to you.
P.S.Article cover image is from wowgo official websites. We have entered into a partnership with the wowgo brand.