Electric scooters are disrupting the vehicle industry, particularly in the wake of the global pandemic, the reason being the value they carry. They improve your daily commute in many ways. Less hassle, portability, and reliability make them even more fascinating.
Moreover, an e-scooter makes a perfect Christmas or holiday gift.
For you to learn more about this technology, I have prepared a list of the most common types of electric scooters.
1.Electric Kick Scooter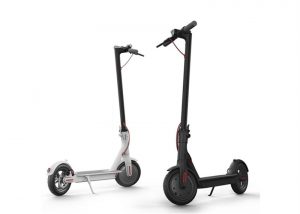 The electric scooters have simple designs, and you can easily fold them when they aren't in use. They come with handlebars, two (or three) wheels, and a standing desk. It won't take long to learn how to ride these scooters.
Electric Kick Scooters are available in two types. One has two wheels, and the other has three. The two-wheel electric kick scooters are easy to navigate even in crowded places and high-traffic roads. In addition, they are lighter in weight and more compact.
However, the three-wheeled electric kick scooters are a bit clumsy. You can not just pass them through high-traffic areas as you do with the two-wheel scooters. That said, the extra corner wheel makes them more stable.
2.Fat Tires Electric Kick Scooters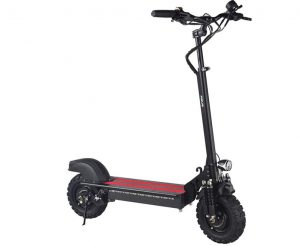 Such types of electric scooters have wider tires. And they come with seats as well. Since the wider tires and the seat increase your comfort, you can take them for long rides.
Although the fat tires electric kick scooters have built-in options for seats, it is on you whether you want a scooter with a seat or without. What makes these motorcycle-like scooters distinct is the added comfort.
3.2 Wheels Electric Scooter with Seat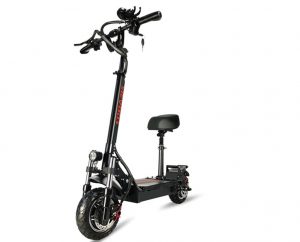 With a two-wheel electric scooter with a seat, you can go car-free without losing your style and comfort. Also, it makes your journey fast and easy. The seat facilitates you in getting around long distances.
So, if your office is located far from your house, you can still use this e-scooter. Just sit and ride. That's all. The soft padded seat gives you enough comfort.
4.3 Wheels Electric Scooter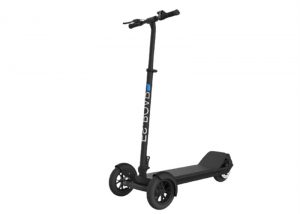 The three-wheel electric scooter is a perfect fit for those who face difficulty achieving balance, such as children. With it, you don't need to focus on maintaining balance. In addition, these e-scooters are safer to drive.
That said, the three wheels make them bulky. Besides, they are clumsy, and navigating through crowded places is not that smooth as we aspect with scooters.
5.3 Wheel Electric Scooter with Seat for Adults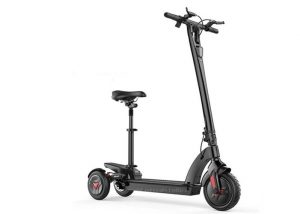 Usually, parents prefer three-wheels electric scooters for their kids over two-wheeled scooters. The reason being they are safer to drive.
Three-wheel electric scooters with seats have their advantages for adults too. Some people are not comfortable with the two-wheelers. So, the three-wheel e-scooters are a good fit for such people. Also, the soft padded seats give comfort to the riders.
So, these e-scooters are a better alternative to cars. They are easier to maintain and store than cars.
6.One Wheel Electric Scooter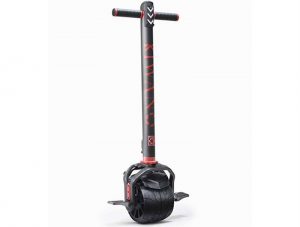 The electric rideable is constantly evolving. And the one-wheel electric scooter is a great manifestation. I haven't experienced it myself, but riding an electric unicycle looks so cool. Shortly, we will be seeing more people on electric unicycles.
Of course, learning how to ride a unicycle demands more time from you. But once you master the skill, you will love the versatility and increased range the one-wheel electric scooter has to offer.
7.Big Wheel Electric Scooter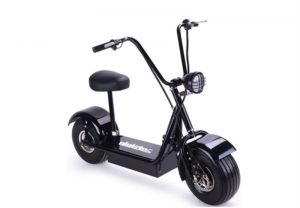 These types of electric scooters have been praised for their big tires. The big wheel electric scooters are perfect for use on smooth city streets as well as on rough and uneven off-road terrains.
Usually, these scooters possess more carrying capacity than small wheel scooters. Moreover, the big, durable tires render more security.
8.Big Wheel Off-Road Electric Scooter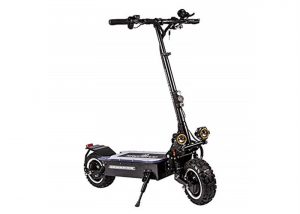 Big wheel off-road electric scooters are very different from the scooters that you see daily on roads. Since the wheels are big, they are not just limited to smooth roads. Instead, you can take them with you on rough roads and extreme trails for adventurous trips.
Moreover, the batteries are powerful, and the motors are strong enough to pull them through challenging terrains. The of ff road electric scooters come with special protective shields that protect the motors and batteries from damages.
9.4 Wheels Electric Scooter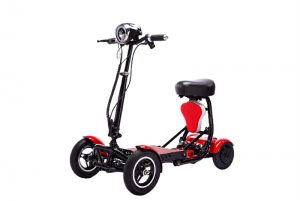 The four-wheel electric Scooters are particularly for senior citizens and for those who are unable to walk. The four-wheel e-scooters are secure means of transportation for specific groups of people such as people with disabilities. They are comfortable and give safe personal mobility.
10.Off-Road Electric Scooter with 4 Wheels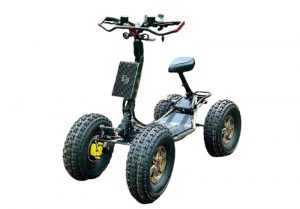 Off-roads electric scooters with four wheels are those kinds of vehicles that can smoothly run on rough terrains. You can drive them easily on such terrains that are very difficult for the two-wheel e-scooters to pass through.
They can easily cross woods, mountains, snows, streams, ponds, and many other harsh terrains.
11.Foldable Electric Scooter with Seat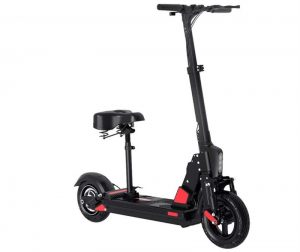 Foldable electric scooters with seats are new and greener ways of commuting that equally best fit sports lovers, home travelers, and daily commuters. The new design consist of a removable seat and a foldable handle.
With these fashionable electric scooters, you can enjoy your freedom with no parking worries. You can take them along wherever you go. In addition, the foldable version of the electric scooter is more convenient than the older versions.
Also, these e-scooters will make a perfect option if you want to give them as Christmas or holiday gifts.
12.Folding Electric Scooter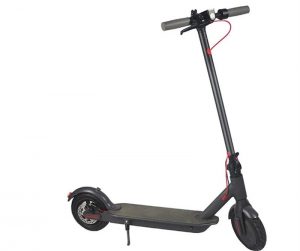 Folding electric scooters are easy to use, maintain and store. They are fun to ride. These fantastic scooters solve all of your commuting woes. Getting around in cars is difficult if you live in a crowded area. Public transport and even your cars may take hours to reach your destination.
With folding electric scooters, you will be able to reach your office without spending hours stuck in traffic.
They are fast and reliable. Also, the folding e-scooters are very easy to maintain and convenient to carry. It takes seconds to fold them and put them under your table. So, whether you gift them to kids or adults, folding e-scooters give all equal enjoyment.
13.Electric Scooters for Kids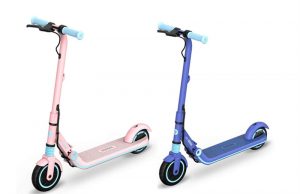 Electric scooters for kids are lighter in weight and smaller in size. Further, to make the experience better for children, electric scooters for kids come with different options. Also, the motor speed is slow. Therefore, it minimizes the chances of accidents.
E-scooters for kids are very easy to ride as children have less riding experience. To make this experience even more accessible, they come with three wheels. So, the extra wheel at the corners increases the balancing. In addition, there are added features to protect children from losing balance during a direction change.
That said, the two-wheeled electric scooters have their importance. These e-scooters teach kids how to improve balance. Also, the two-wheeled e-scooters come with added features like stability to minimized the chances of unpredictable events.
14.Electric Scooters for adults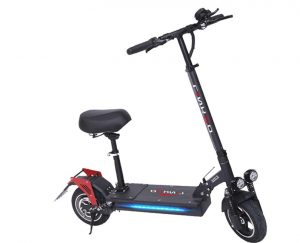 Over the past few years or so, many things have been changed in the electric scooter market. As the tech spreads, we see more practical adult e-scooters. Each new version of e-scooters improves your riding experience.
There are different types of electric scooters for adults, and each can reduce your journey time without ignoring the fun factor.
15.Self-balancing Electric Scooters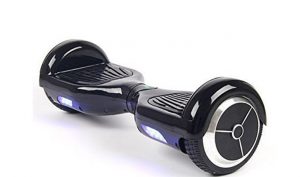 The self-balancing electric scooters are very fun to ride when you learn how to balance. Initially, these scooters are not as easy to ride as others. But once you practice it for a certain period, things will become smoother, and you enjoy the experience.
These scooters have three different types: the self-balancing personal transporter, unicycles, and hoverboards.
Of all the three types of self-balancing e-scooters, personal transporters are easier to use and control. You can use your knee to control them. Typically, they are powered up with the Ninebot technology
The self-balancing unicycles have a single wheel. Learning how to ride unicycles is a challenging task. It takes a long time to master this skill, let alone the effort you have to put into it. What distinguishes these e-scooters is the ease of navigating through crowded places.
The unicycles are highly compact. So, the weight is considerably low. These types of e scooters are very easy to carry around. You can fold them when not in use. When folded, they resemble a small bag.
Hoverboards consist of two wheels that are connected with a pair of pads where the riders place their feet. It would be best if you considered certain factors before buying a hoverboard.
For instance, the pad should neither be too wide nor too narrow. In both cases, achieving balance is difficult. You can comfortably ride a hoverboard if you can stand on it in a natural position.
Besides, checking battery life, climbing angle, and the price is important before purchasing. To change the direction, the rider has to lean a bit forward or backward. So, you need to check the corner angles as well.