Introduction
In recent years, the craze of military backpacks has become a trend. People who love to hike, camp, and travel on rough terrains, in general, thrive on getting one of these military backpacks.
Although these two backpacks may give similar vibes, there are some significant differences between the two that you need to consider before purchasing.
This article will describe the types and uses of the ALICE and the MOLLE backpack, along with their pros and cons. Plus, you will have a basic knowledge of their differences with a good idea of what to choose. So, if your mind is full of confusion related to ALICE vs. MOLLE backpack, here you will get an absolute solution.
What is Alice Backpack?
ALICE is a military acronym of All-Purpose Lightweight Individual Carrying Equipment that came into the limelight from 1973 when military units officially adopted it. It is a lightweight equipment fixing system and attachment set.
Designed for its two-component system, this pack can ideally carry heavy-loaded equipment and supplies. In the first component system, you will get a belt system with two smaller cases, a canteen cover, an entrenching carrier, and a canteen cover.
Now coming to the second component, it has the bag only, including the bag cover and frame. With time, this backpack lost its existence in military service, but a few military units still chose this style.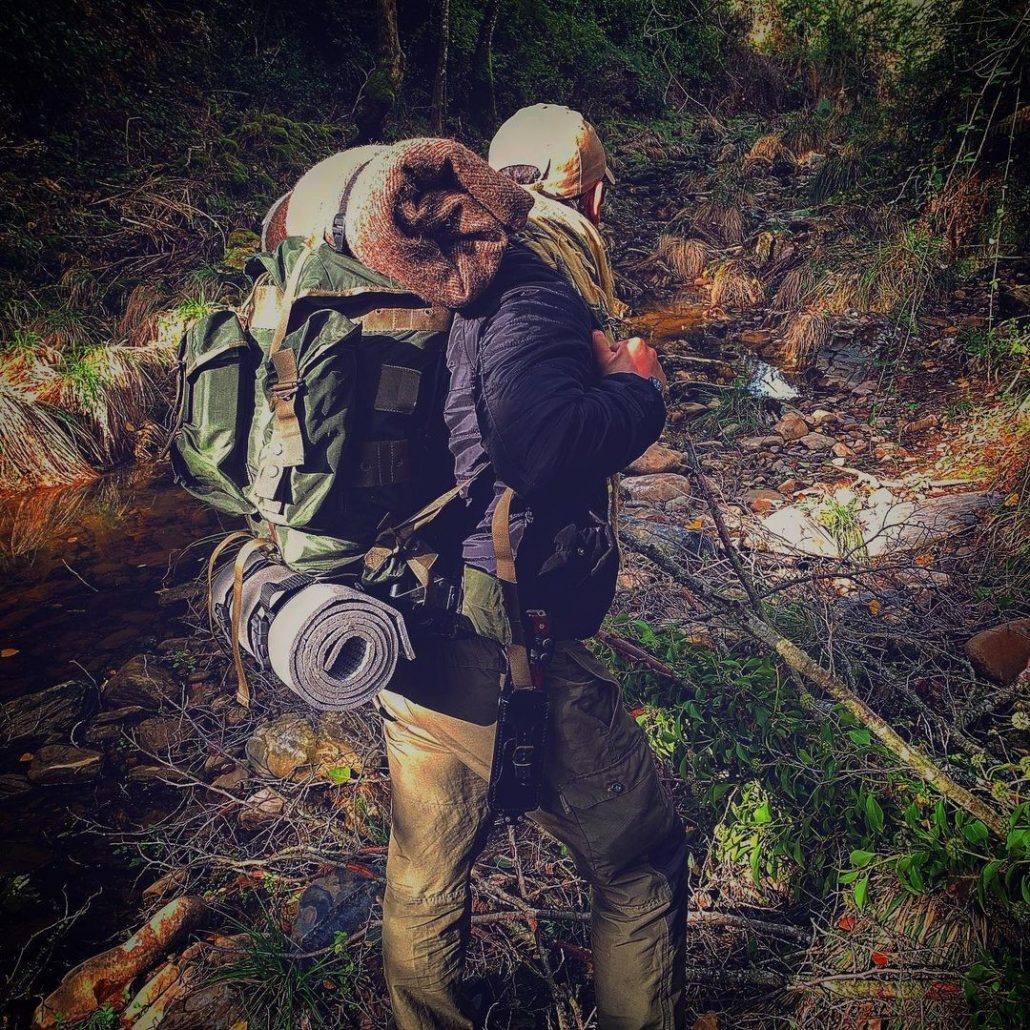 Reviews of ALICE Backpack
Below is the table showing the pros and cons of the ALICE pack. So, check it out to get an overview of the item.
Pros
Lightweight and easy to carry
No tension of zipper breaking
Use with or without a frame.
Easy to get access to the smaller
compartment
Cons
Lash comes in the way.
Uncomfortable old-style metal strap
No place to keep water bottle without an external frame
What is Good About an Alice Backpack?
Among its numerous advantages, the rugged factor tops the list of the ALICE backpack credibility. Although it feels lightweight, the backpack can hold heavy loads besides being moisture resistant.
In addition, you will not find any zipper that usually breaks. This enables more space to stuff equipment. Moreover, this backpack gives the user a chance to use it without the frame.
However, it is undeniable that the external frame can help retain the loaded balance, which otherwise tends to look huge from the center.
What is Bad About the ALICE Backpack?
Though you can count on its loading capability, the discomfort of the heavy load remains a major concern. Some straps are present to lash gear to the bag that comes in the way. Again, due to the old-style metal strap adjustment, you may find it a little tiresome to close the compartments.
Besides, you would be more comfortable getting access to small compartments on the go. But sadly, there is no availability of easy-to-access compartments where you can keep essential things like a water bottle. If you use the external frame, then you can fit in something with quite ease.
What is MOLLE Backpack?
Just like Alice, Molle is also a military acronym for Modular Lightweight Load-carrying-basic-molle-pack Equipment. Molle, pronounced as Molly, is the contemporary backpack of maximum military units. In 1987, the military units officially implemented the backpack, which stands out as a completely fresh and well-thought design.
Furthermore, the ergonomic MOLLE system helps to make the equipment attachment simple, faster, and easy to use. In fact, this system was among the leading driving forces behind this ergonomic design.
The essential components of this MOLLE backpack include the tactical assault panel, a hydration bladder, multiple modular pouches, and the bag itself.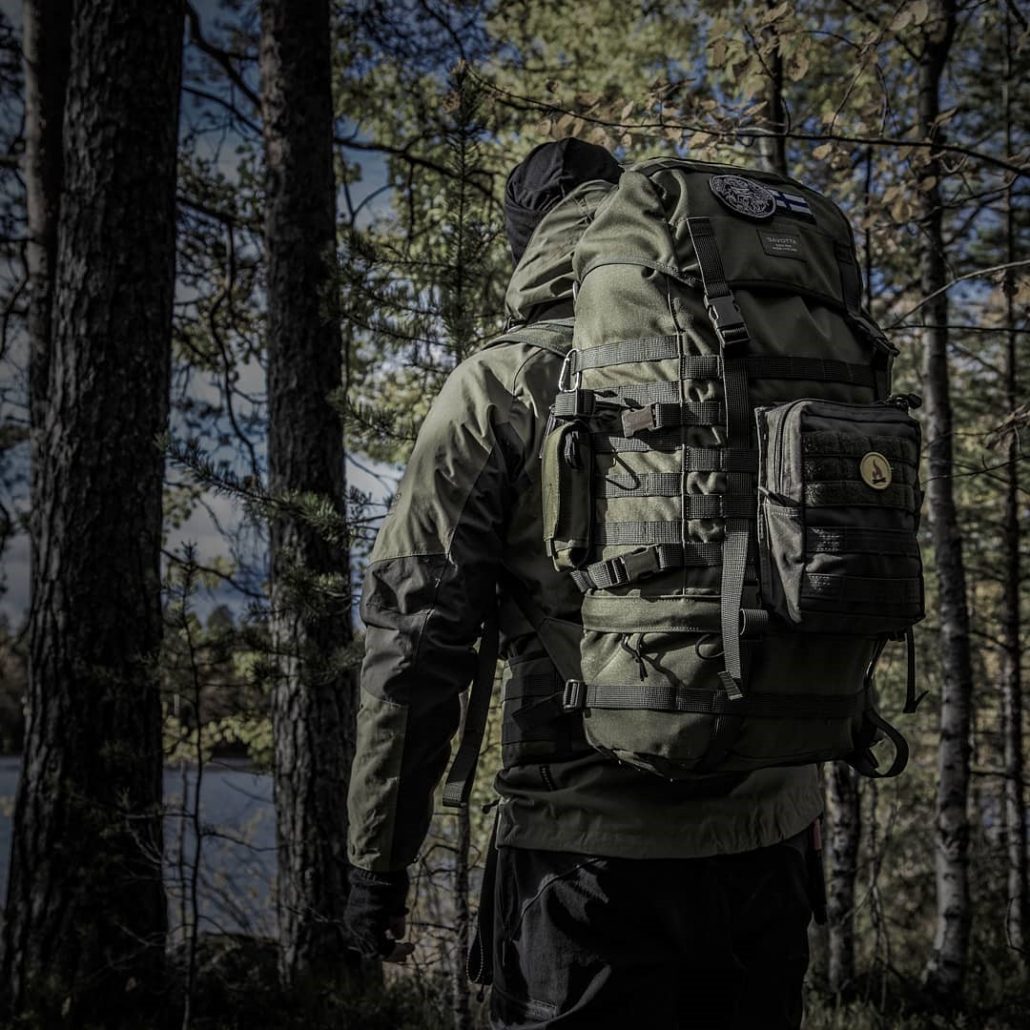 Reviews On the MOLLE Backpack
Pros
Multiple locked pockets
Hydration pouch
Customizable
strap system
Easy to access
Cons
Noise making velcro
External pockets become an obstruction.
Tend to stuff too
much
What is Good About the MOLLE Backpack?
The MOLLE backpack comes with several beneficial features. So, starting with the interior design, many locking pockets help to carry small essential items with security. Next is the hydration pouch that looks like CamelBak stuff, remaining present in most packs, excluding the requirement for a canteen.
Another most important element is the strap system. Here, the smart and unique design offers the individual a chance to customize the backpack to transport vital equipment they need.
In addition, the accessibility to equipment is very easy and fast as you can fasten all your gear in multiple ways. Hence, this is why nothing goes out of your reach. Not only that, there remains an internal sleeping system carrier with a zipper on the larger models to access easily.
What is Bad About the MOLLE Backpack?
We all know that there is absolutely nothing in the world that is perfect. The MOLLE setup is no different in any way. The advantages of the MOLLE setup are so vast that it overshadows the drawbacks. However, if you want to know everything about the MOLLE set, you need to pay heed to its drawbacks as well.
Firstly, the velcro placed on this backpack produces noise that can be a reason for discomfort for many users. The simple expansion of elements can lead you to carry too much equipment, which may be unnecessary. Accordingly, you will become like a bushy-tailed rodent who hoards unneeded miscellaneous stuff. This will not look fair and tag you as a spoilt one in a military way.
Another drawback of this setup is its external pouches, which tend to come in the way while you focus on hiking through thick brushes. Lastly, it is unfortunate that most of the backpacks are not even waterproof.
The earlier MOLLE setup of plastic frames that easily break would have been a major drawback among all these drawbacks. Luckily, the new models do not have such an issue. But hey, who can even complain about these minor advantages when you compare this setup with the ALICE setup?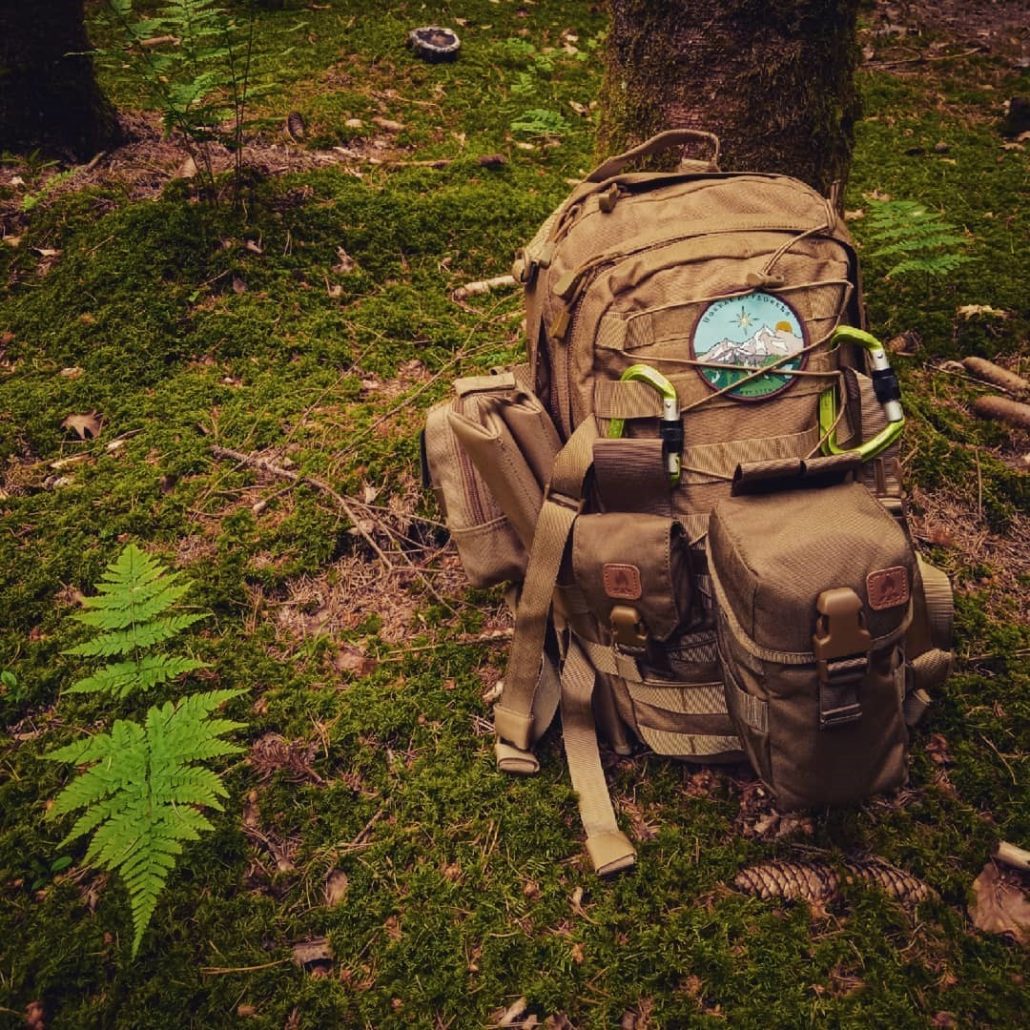 Difference Between ALICE And MOLLE Packs
There are a lot of tangible knots regarding the difference between the ALICE and MOLLE packs. We have provided mainly two primary differences in this article.
Style
Firstly, there is a style difference between the two packs upon which the storage relies. In the ALICE backpack, carrying equipment takes place in a large compartment with a scope of keeping the smaller equipment in the side pouches.
On the other hand, the MOLLE setup comes with a series of several small pockets to keep maximum equipment.
Accessibility of Equipment
Another major difference between these two backpacks is the accessibility to the equipment. This means that the ALICE setup has a strap system to cover up the equipment, while the MOLLE setup comes with compartments having zippers.
Which Backpack is Better For You?
Now coming almost to the end of this article, you have a decision to make. Already you have come across the types of ALICE and MOLLE backpacks, their reviews along with benefits and drawbacks. Most importantly, you know how different the ALICE and MOLLE setup is.
Note that both these setups are quality military backpacks, making it a bit of a challenge to choose. So, which one should you take? Don't worry; we will help you make a choice a little bit easier.
Although there is no definitive answer to know which is better, you can choose one of your needs. Here's how-
Both the ALICE pack and the MOLLE pack have their own group of consumers. Yes, the job decides which one is better to use. ALICE pack is ideal for someone who is a hunter, adventurer, or survivalist. Since this design has tough and rugged materials, it can efficiently withstand the harshness of extreme weather conditions. Also, its durable quality enables the use of the pack, perhaps for over a decade.
Besides, the larger storage compartment is best for transporting heavily loaded gears. Consequently, people who need a backpack that can easily store maximum essential equipment would prefer this bag.
The MOLLE pack is the most loved style of the backpack by campers and hikers who enjoy carrying a lightweight package. Besides, the effectively integrated design is perfect for hikers, especially if they are going on a short trip.
Again, the availability of a hydration pocket eliminates the need to carry an additional water bottle. The straps enable the users to put in many small items without creating bulk.
Final Thought
Both ALICE and MOLLE are popular designs of military backpacks. While they come with their respective pros and cons, getting which one totally depends on the individual's needs. So, keep a note of these points to make a choice correctly!
What Next?
Now since you have learned something about Alice and Molle backpacks, why don't you also check out our other related guides as follows:
Best Molle accessories
Best Molle Belts
Top Molle vests
Best Molle backpacks
Molle introduction
Best Molle phone pouch