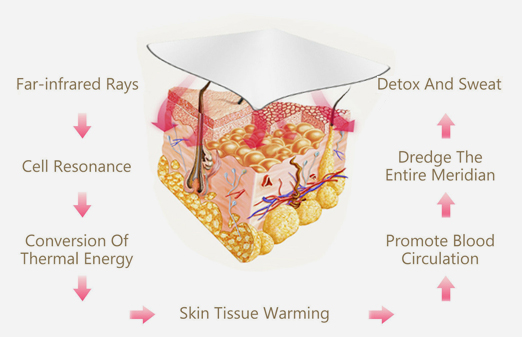 Deep Penetrating Ability
Far infrared rays can be converted from light energy to heat energy. It has a deep penetrating ability. The thermal effect can dilate blood vessels, promote blood circulation, help remove toxins from the body, and speed up metabolism.
Deep Penetrating Ability
Promote Blood Circulation
Accelerates Metabolism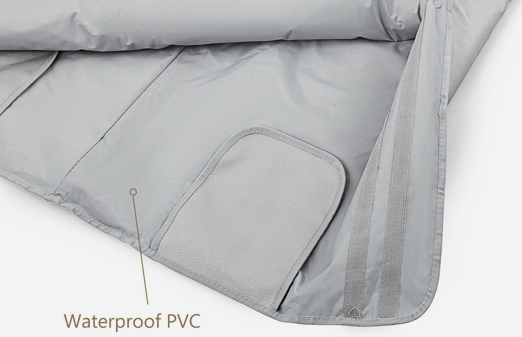 Essy Clean PU Material
The outer layer of the sauna blanket is made of PU material, which is waterproof and easy to clean. The interior is made of soft PVC material, insulated, and secure.
Essy Clean PU Material
Insulated Interior PVC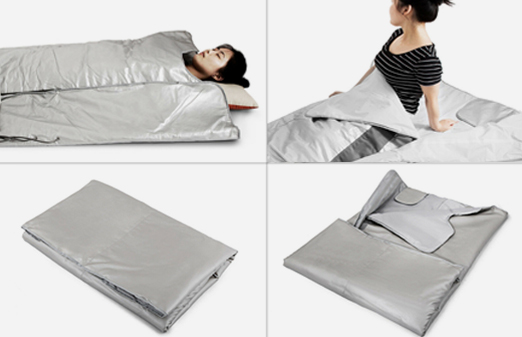 Three Separate Heating Zones
The infrared sauna blanket has three separate heating zones. Time and temperature can be set individually. The time setting is 15-60 minutes, and the temperature adjustment range is 77°F – 185°F.
Three Separate Heating Zones
77°F – 185°F
15-60 Minutes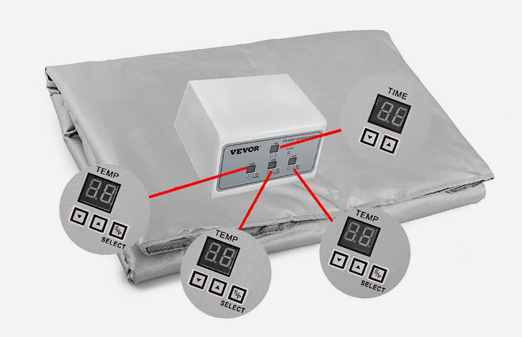 Safety Design
The heating wire adopts a folding-resistant design. When the temperature rises to 85 degrees, the sauna blanket will automatically power off and issue an alarm.
Folding-resistant Heating Wire
Automatically Power off
Issue An Alarm
SHIPPING & FAQ
Standard Shipping:
Order now, then we will ship the product freight free
Arrives at USA / Europe / Canada / UK about 10-15 Working Days(After shipment)
* We will update the delivery time in real-time according to the feedback of the logistics company.
Q: What is the shipping date?
The product will be shipped out within two working days. (The tracking number will be updated several days later.)
Q: May I modify my order after placing it?
Yes! Please get in touch with us within an hour after the purchase, but after the order is sent to the factory, we cannot guarantee that the modification will be successful.
Q: Can I modify my address after the order has been shipped?
Please get in touch with us at SERVICE@LUMBUY.COM, and we will be there for you and do our best. But no guarantees. The courier no longer allows the change when it is too late. We will notify you in advance if an additional cost is required to change the address. The customer will be responsible for any additional fee incurred.
Q: Can I get a tracking number?
Yes! You will receive an email with the tracking number after shipment.
Q: How can I get support when the product has a problem?
Would you please not hesitate to get in touch with us by email: SERVICE@LUMBUY.COM. And attach pictures or videos of product problems in the email. We will reply as soon as possible.