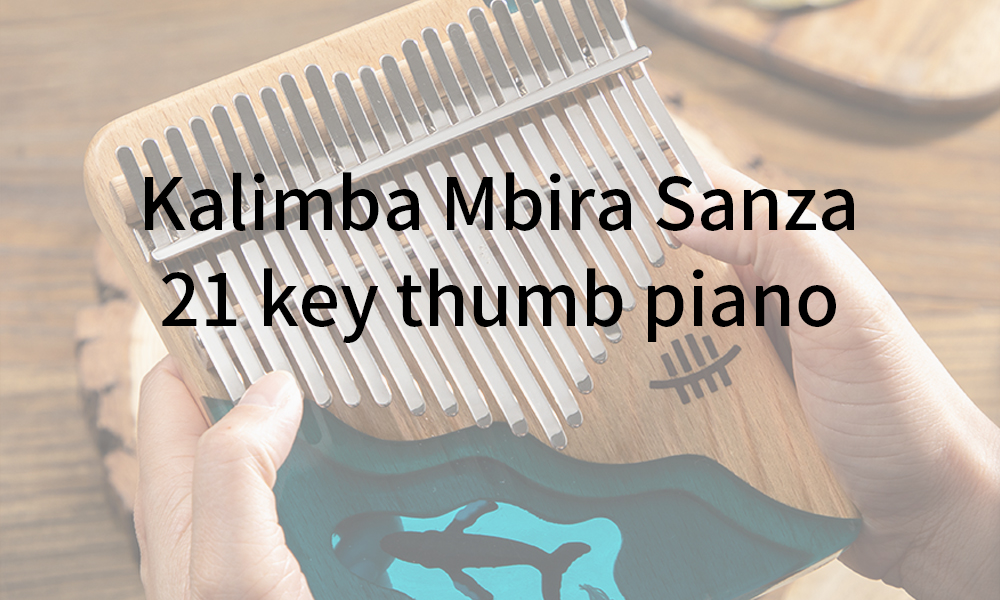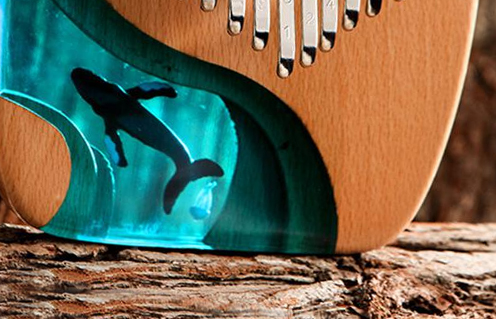 Log Resin Process
This resin is a high-quality process resin with good tune and plasticity. The kalimba enjoy rich color and good shape, which has a clear and bright sound and has a long sustain ending sound.
Log Resin Process
Rich Color and Good Shape
Long Sustain Ending Sound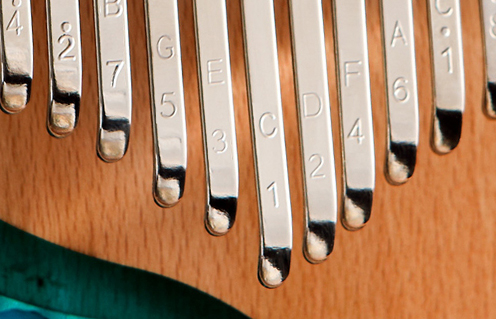 21 Keys Kalimba
There are 21 keys, and three trebles are added compared to the 17 keys. The kalimba body is a mixture of wood and resin, which can express richer tunes, and the sound is bright.
21 Keys Kalimba
A mixture of Wood and Resin
Richer Tunes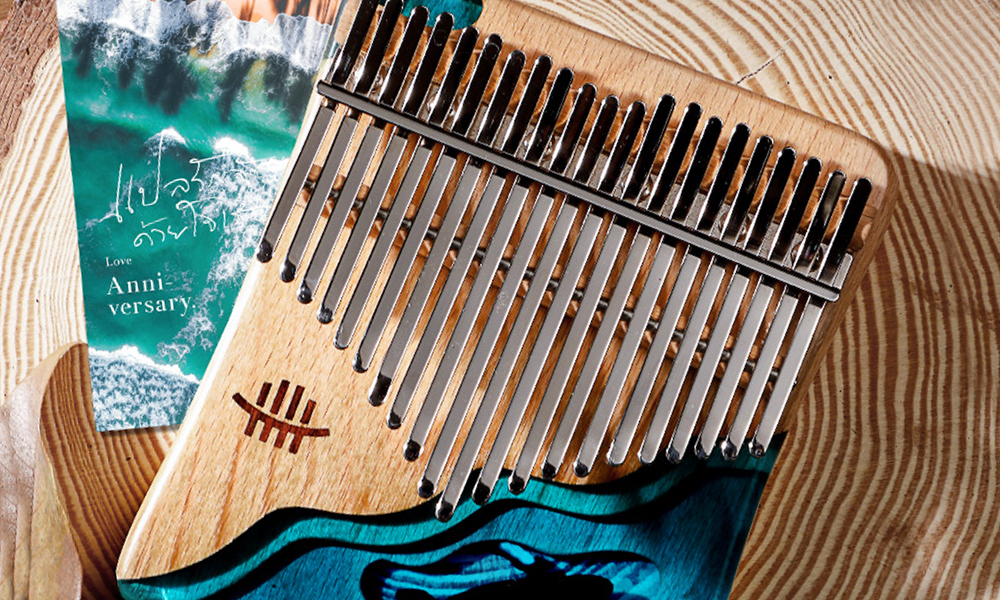 Mineral Metal Keys
Use mineral metal materials to enhance toughness of the kalimba. The keys are bent downward to reduce the pain when the fingers are plucked for a long time, and the playing is smoother.
Mineral Metal Keys
Bent Downward Keys
Smoother Playing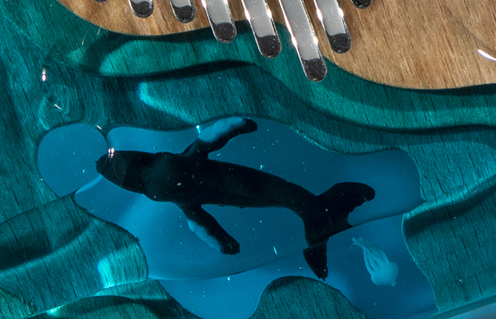 Exquisite Resin Technology
the kalimba use exquisite resin technology, rich colors, and good texture. The corners are rounded, the grip is more comfortable, and the playing is smoother.
Exquisite Resin Technology
Rich Color and Good Texture
Smoother Playing
SHIPPING & FAQ
Standard Shipping:
Order now, then we will ship the product freight free
Arrives at USA / Europe / Canada / UK about 10-15 Working Days(After shipment)
* We will update the delivery time in real-time according to the feedback of the logistics company.
Q: What is the shipping date?
The product will be shipped out within two working days. (The tracking number will be updated several days later.)
Q: May I modify my order after placing it?
Yes! Please get in touch with us within an hour after the purchase, but after the order is sent to the factory, we cannot guarantee that the modification will be successful.
Q: Can I modify my address after the order has been shipped?
Please get in touch with us at SERVICE@LUMBUY.COM, and we will be there for you and do our best. But no guarantees. The courier no longer allows the change when it is too late. We will notify you in advance if an additional cost is required to change the address. The customer will be responsible for any additional fee incurred.
Q: Can I get a tracking number?
Yes! You will receive an email with the tracking number after shipment.
Q: How can I get support when the product has a problem?
Would you please not hesitate to get in touch with us by email: SERVICE@LUMBUY.COM. And attach pictures or videos of product problems in the email. We will reply as soon as possible.