Introduction
Whether you got tattoos before or looking to have one, there is a need to understand the significance and symbolism of the various designs. Besides the popular tattoo designs, beware that some tattoos can have complex expressions and are associated with unique subjects, events, or history.
As mentioned earlier, some tattoo designs like "laugh now cry later" tattoos are unique examples portraying two different expressions and can take a while to interpret and understand the significance. Interpretation may vary significantly as some may name it a drama mask because of the sad and happy face.
You might also refer to these tattoos as tragedy and comedy masks. Generally, the laugh now cry later tattoo is associated with happy and bad events, depending on the person's experience wearing it. Read on to understand more about these tattoos, facts, and killer ideas before making further decisions.
Related: tattoo machines
Meaning of Smell Now Cry Later Tattoos (Symbolism)
You might be wondering what the laugh now cry later tattoo means and symbolizes. The graphic represents two expressions of life regardless of how you look at it – sadness and happiness. However, some people, especially the actors, may find the smile now cry later tattoo a symbol of art, mostly a representation of a theatre. You need a guide on laugh now cry later tattoos if you want to understand the symbol further.
Nevertheless, the tattoo interprets the duality of what life is and an understanding of the balance of happiness and mystery people often experience. It can act as a quick reminder regarding the past lifestyle a person lives today.
The phrase "laugh now" embraces the attitude that you only have one life and encourages you to push on even with the price you will eventually pay afterward. The symbolism here tends to picture living a fast life and dying young, especially for those who love to do what they intend, despite the consequences.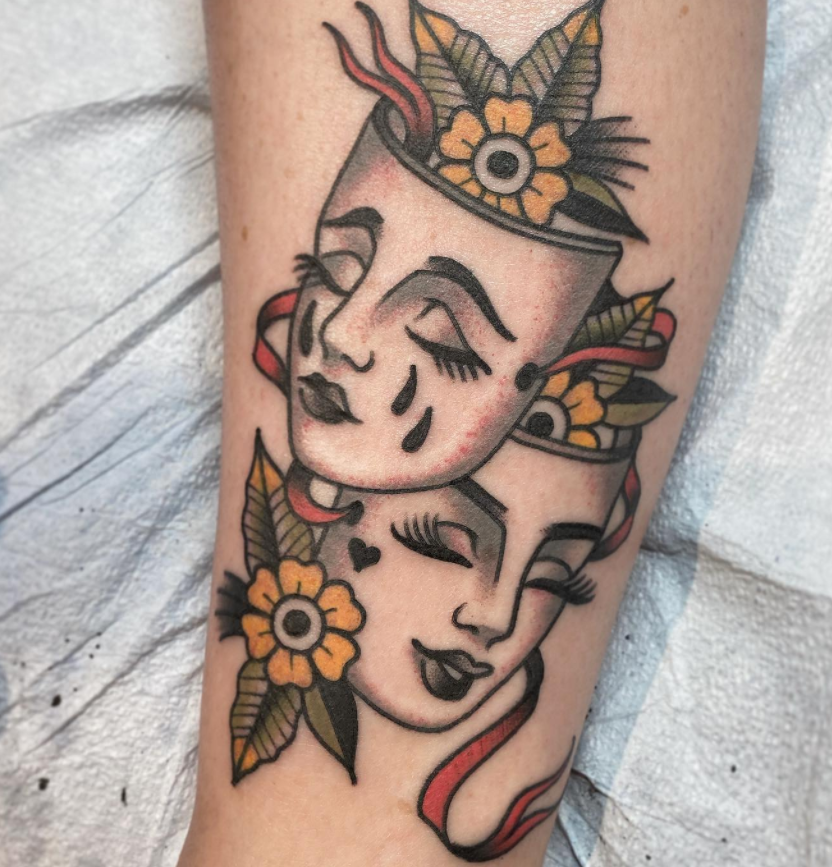 Although laugh now cry later tattoos may be associated with theatre and gang life, people may find the art significant for different reasons. While a person may choose to interpret the tattoo as a mental illness, others may picture a theatrical experience. Literally, the good and bad occasions in life remain the clear message, reminding individuals of the meaning of being human.
People ask whether a smile now cry later tattoo symbolizes a negative or positive image. Many people go through hardship, among other situations that affect the rest of their lives. Since people always make and learn from their past mistakes, some may not prefer to remember the bad times. This means the tattoo could represent both situations, depending on the individual's experience wearing it.
As you are already aware, the choice of laugh now cry later styles depends on the individual's desire to have it and the kind of experience they want to remember. However, you can use the tattoos to cover previous ones to let loose past experiences and create a new image. For instance, one can cover romantic tattoos with drama masks to remind them of the romantic experience, express their emotions or represent a significant thing they will want to remember.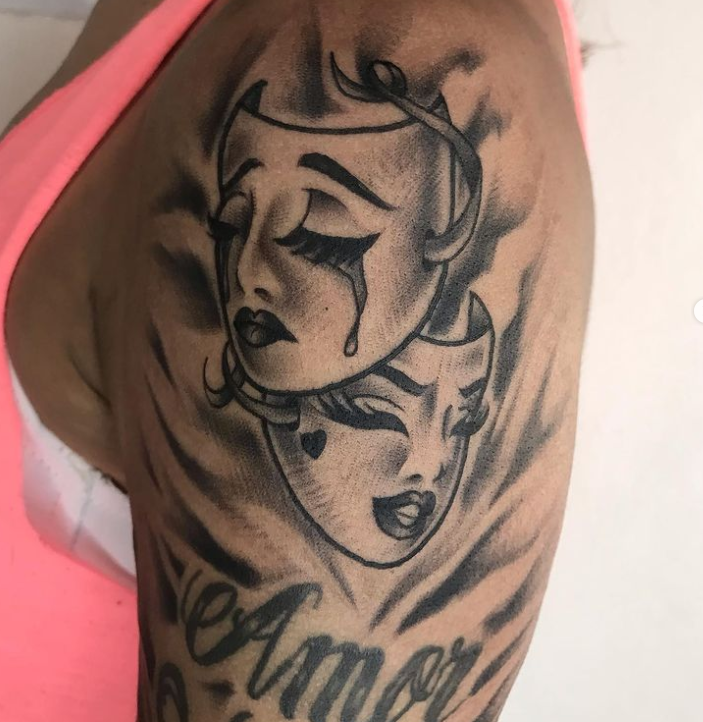 You can also use the smile now cry later tattoos to scare other people who might be taking situations for granted without minding the consequences.
When you opt for the laugh now cry later, you can go for the simple and elegant ink or decorate with arts like twinkling stars or sort of creative themes without compromising the masks. This will allow clear visualization and interpretation of the tattoos.
Examples of laugh now cry later tattoos demonstrate truth, hardship, achievement, love, life, death, strength, loss, overcoming obstacles, etc.
Where Can You Place a Laugh Now Cry Later Tattoo
When you get the smile now cry later tattoo, always consider the important place that you find cheerful and see the humor in your past situation. Once you finish researching your favorite design idea and understand what they represent, think about the best body parts that you want to get inked. Be sure of your decision to avoid the process of later laser removals and cover-ups.
You also need a professional artist to ensure the tattoo appears as amazing as you want it. This section highlights the various recommendations for placing positions on your body where the tattoo can appear suitable.
You may find laugh now cry later tattoos adorable when they are inked on the following areas:
Upper thigh
Leg
Side of the neck
Forearm
Chest
Back
Choosing any of the mentioned places is entirely a personal preference, as long as you enjoy the tattoo. Some may decide to put the laugh now cry later tattoo on exposed body parts to act as a daily reminder. This is important, especially when the tattoo presents a significant meaning or situation in your life.
You would also love to put it close to the chest, close to the heart, to get the inspiration you need once you face the mirror.
If you are more interested in making the smile now cry later tattoo visible to the public. Both the shoulder, back, or side of the neck could be an ideal location.
In actuality, most people prefer to put tattoos on the upper part of their body. And laugh now cry later tattoos can look fabulous on the upper thigh or leg. Ensure you select an appropriate color that matches your skin.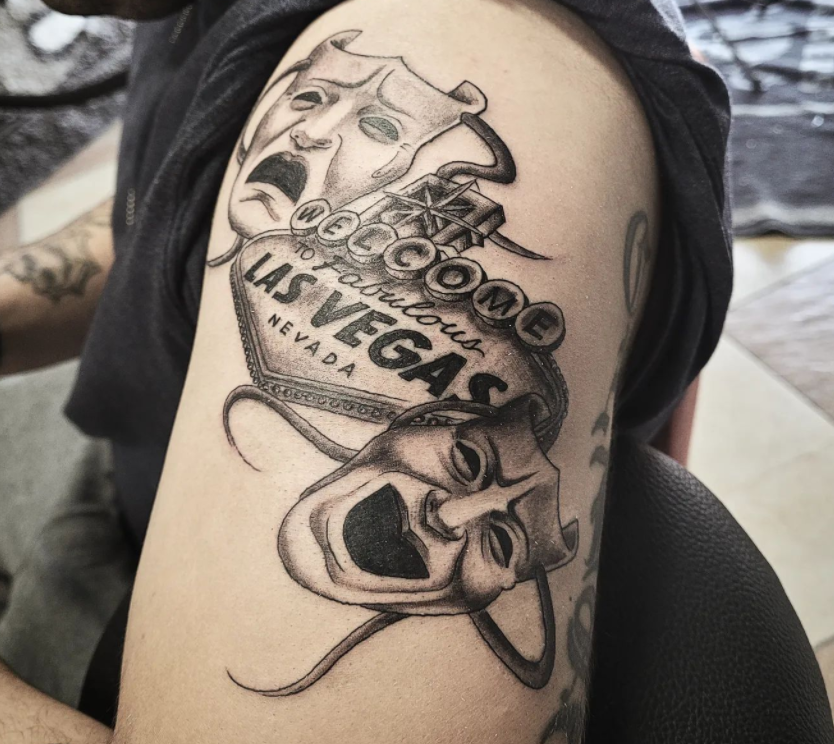 How Much Does a Laugh Now Cry Later Tattoo Cost?
Various factors can determine the cost of laugh now cry later tattoos. For instance, it depends on the shop you visit, the experts and their level of skills, the design techniques, and the tattoo size. You will probably want to get a great output since a smile now cry later tattoo can demonstrate significant situations in life.
Beware that the cost may also vary depending on the hours the artist will take to ink your skin. On average, the artist will require about $120 to $150 per hour. The cost also depends on the time it takes to apply the ink for the preferred design. You may finally spend $60 to $300 on a laugh now cry later tattoo.
The tattoo's size is significant as far as the general cost is concerned. Those that occupy an area less than 2 square inches will cost about $30 – $100, whereas the larger tattoo design can go as far as $250. Similarly, single-line drawings will cost less than those that require details, color, or shading. It is vital to ensure you get a unique and sophisticated tattoo that will look great for ages, but the process will cost a lot more than average.
There is a couple of designs you can choose from when you opt to get the laugh now cry later style. When selecting a particular tattoo design, you need to understand specific intentions to select the most appropriate option.
Some Amazing Laugh Now Cry Later Tattoo Ideas
There is a couple of designs you can choose from when you opt to get the laugh now cry later style. When selecting a particular tattoo design, you need to understand specific intentions to select the most appropriate option.
Other things you might have in laugh now cry later tattoos include phrases or symbolic words that can add quality and significance to the art. The symbol can be inked with designs and colors that match the kind of laugh now cry later style you choose. Remember, you need to create impressive and appealing expressions to give you the kind of attention you need based on personal life experiences or the public.
LAUGH NOW CRY LATER TATTOOS COLLECTION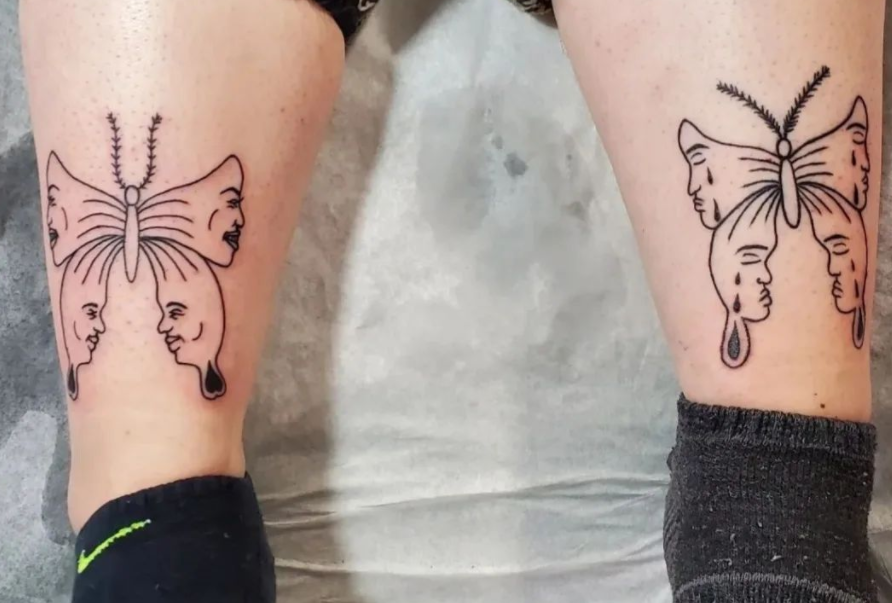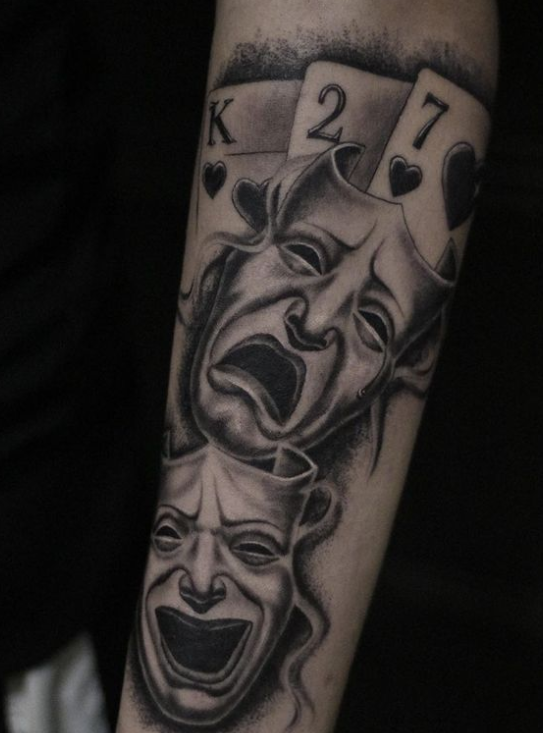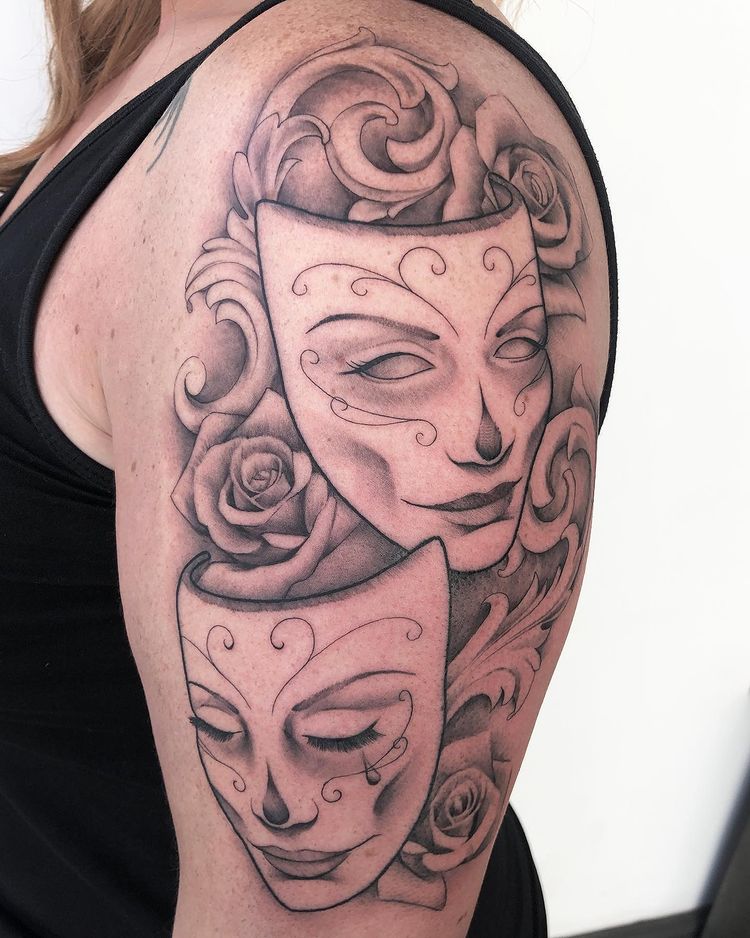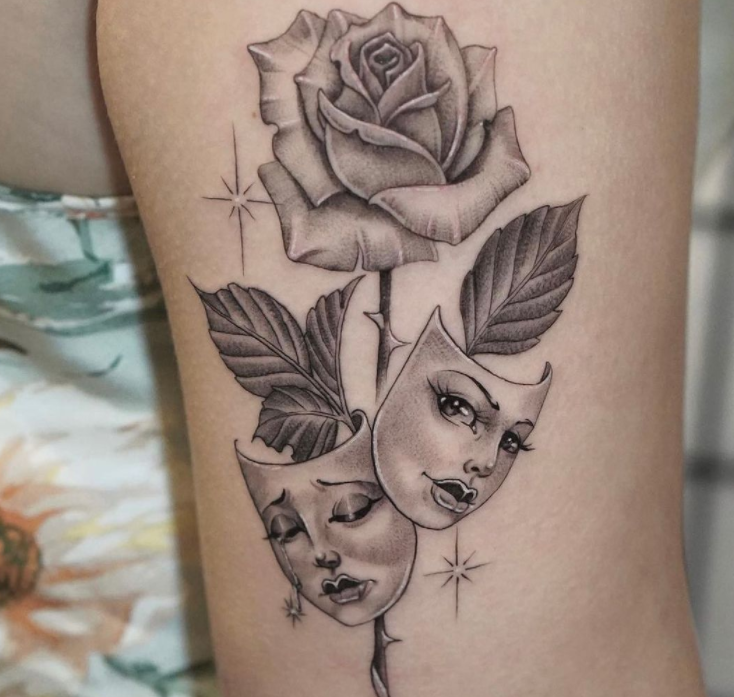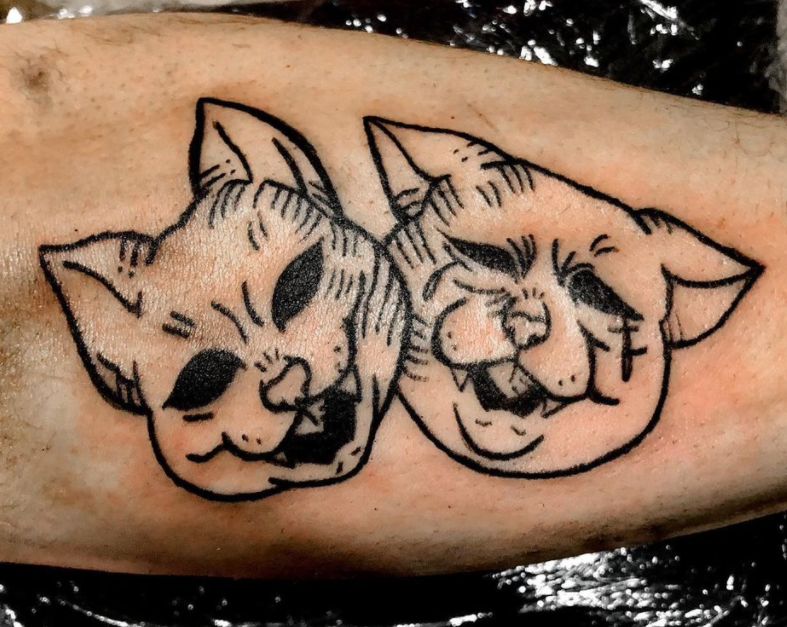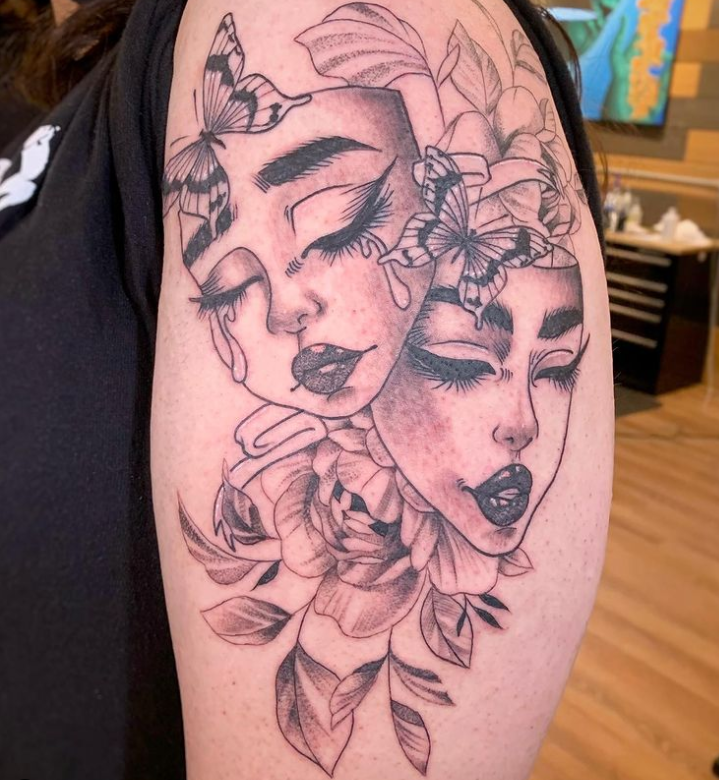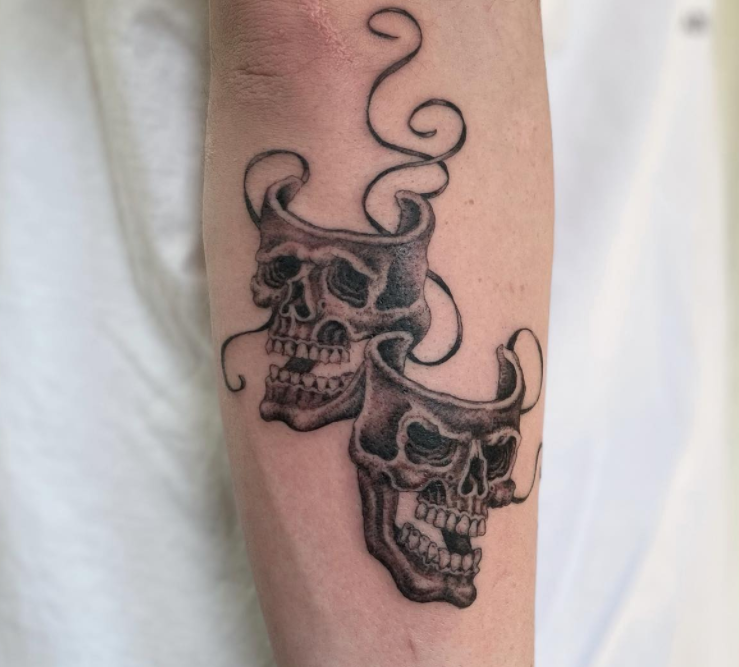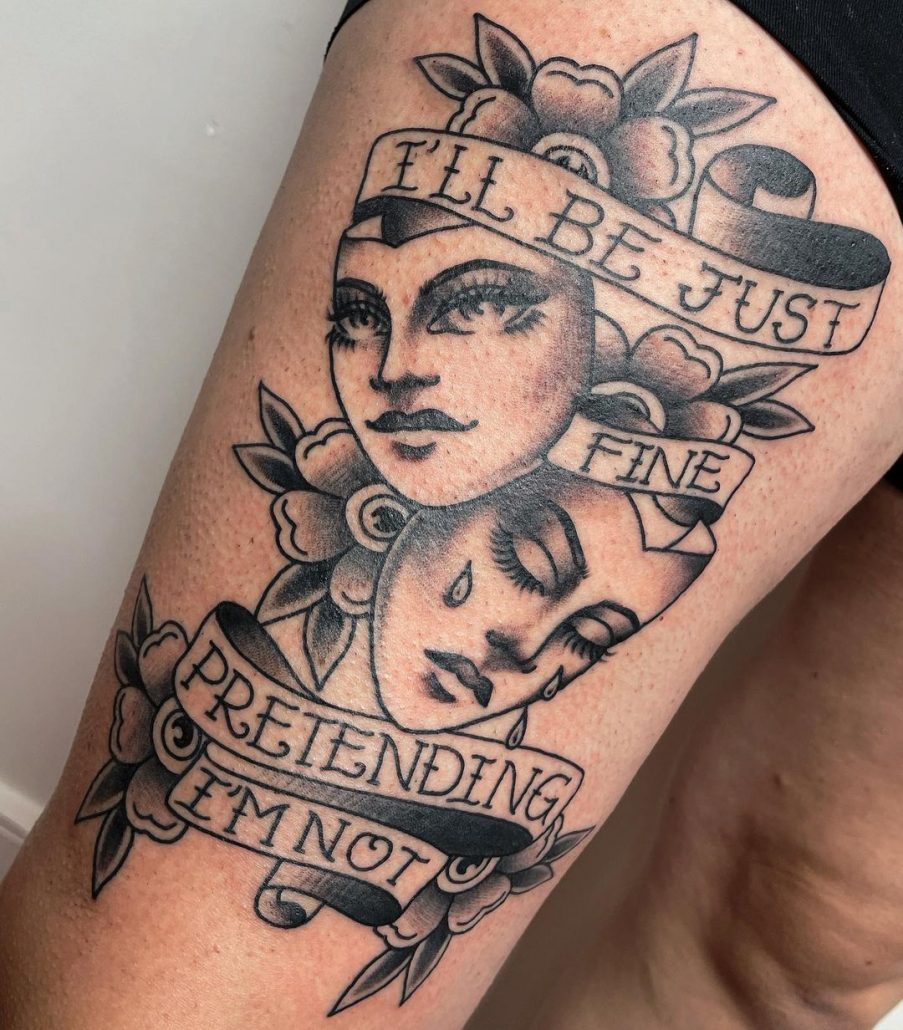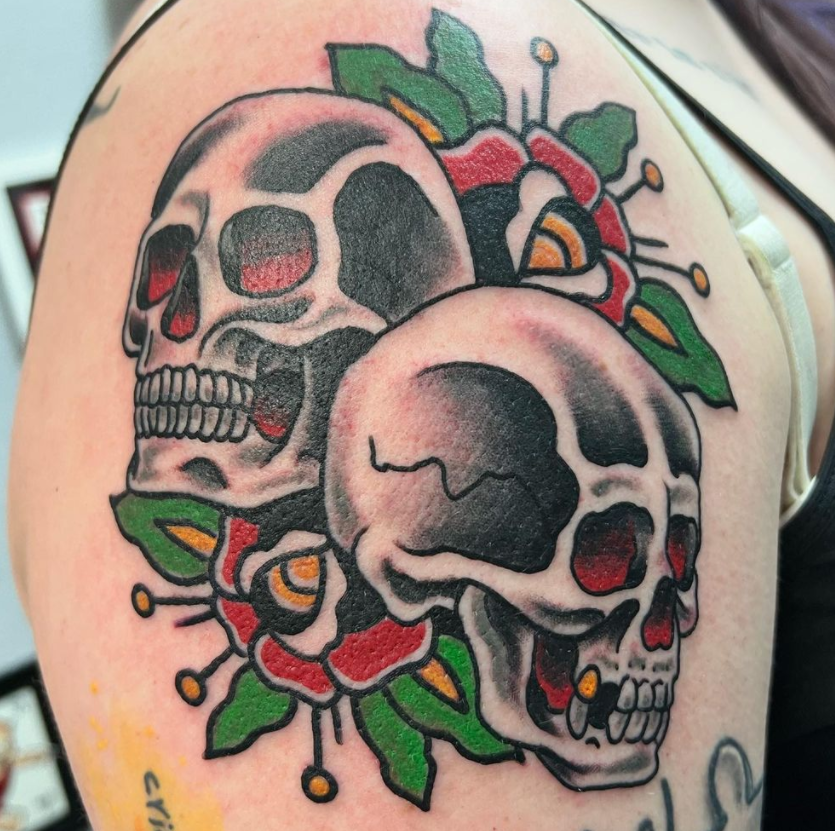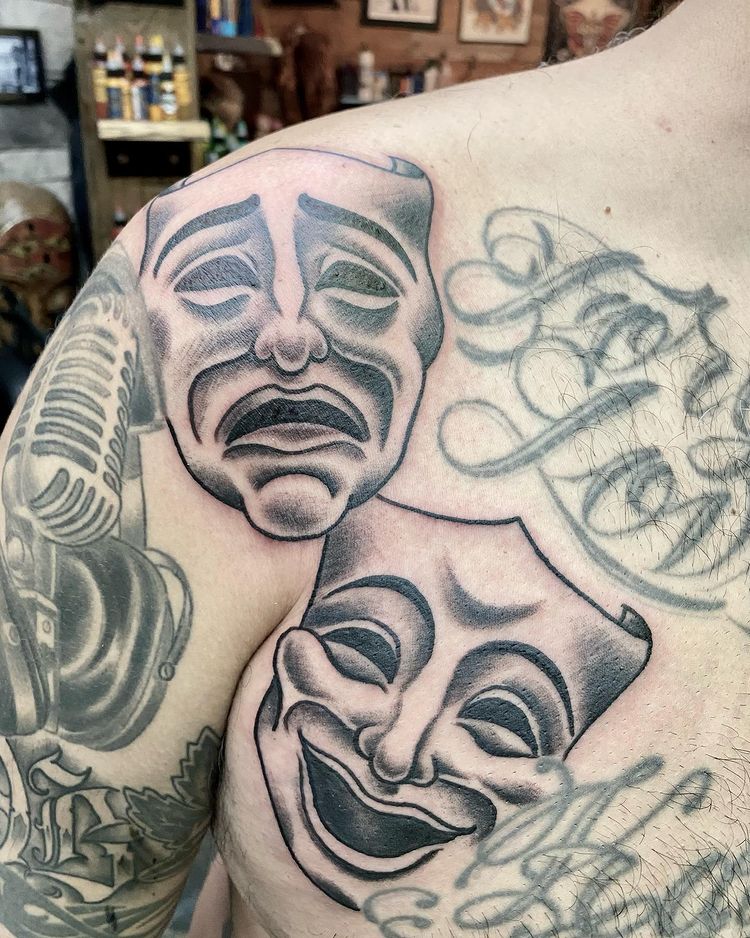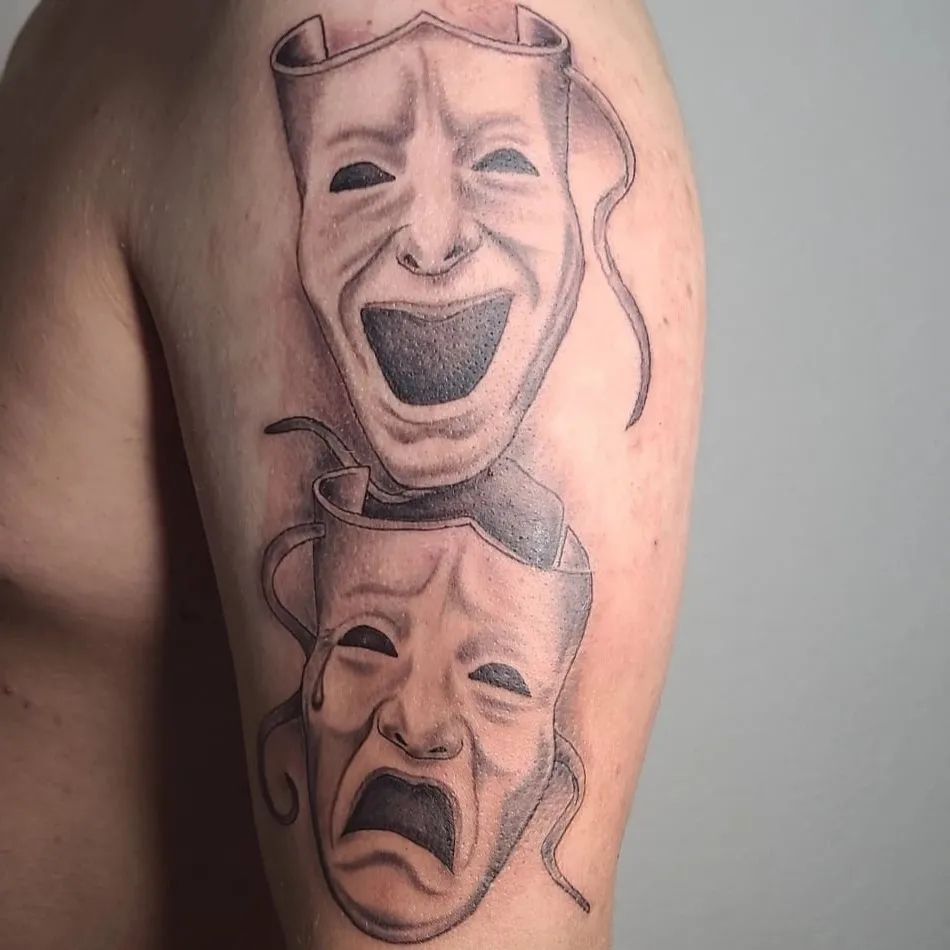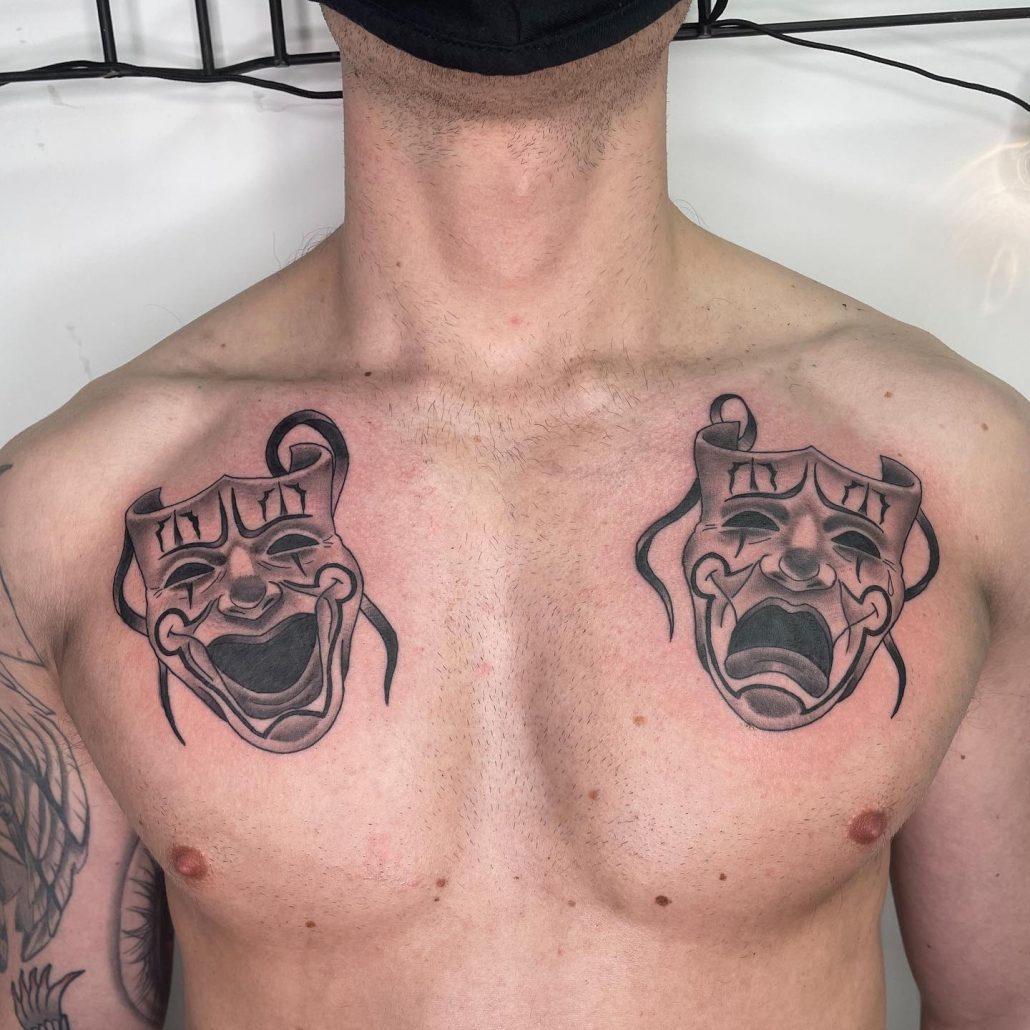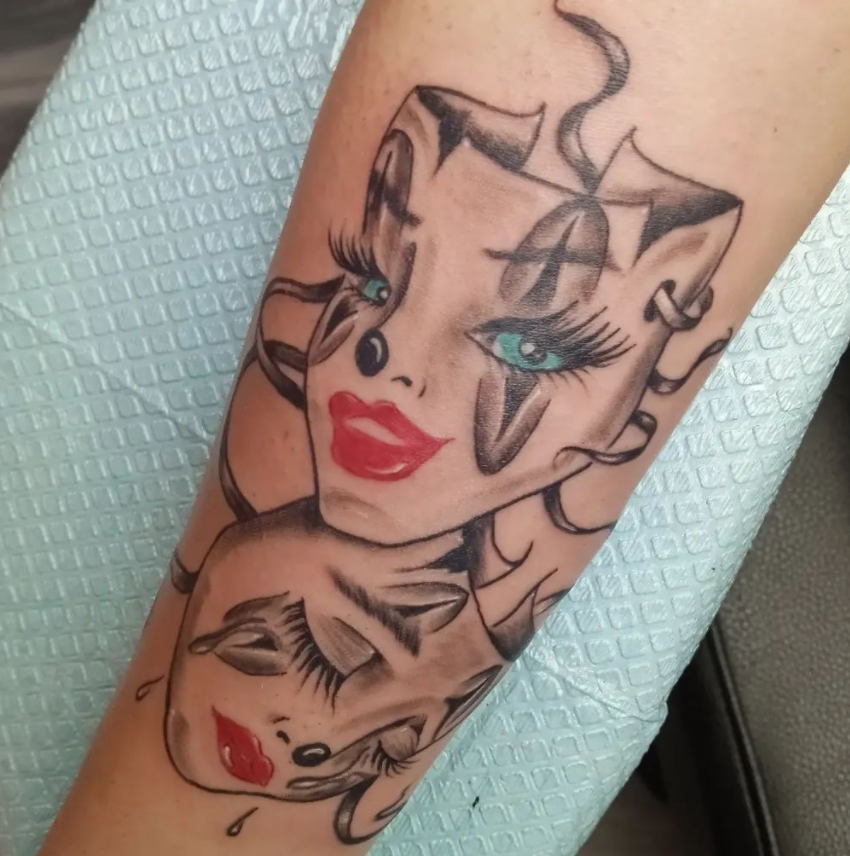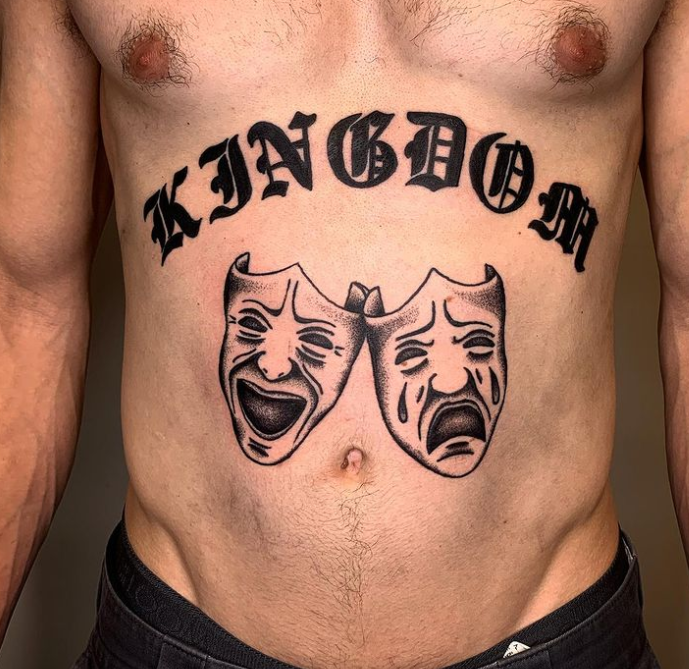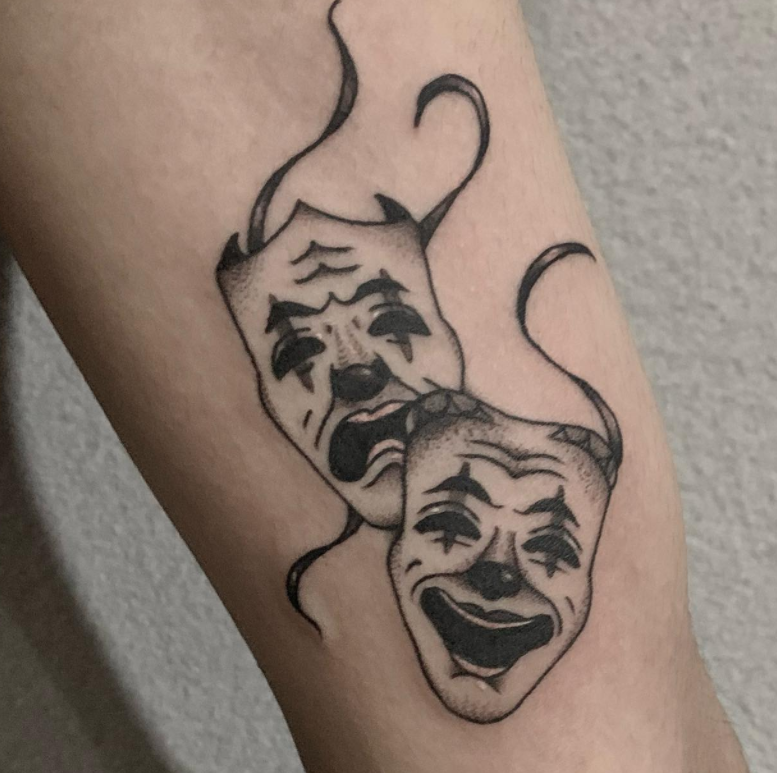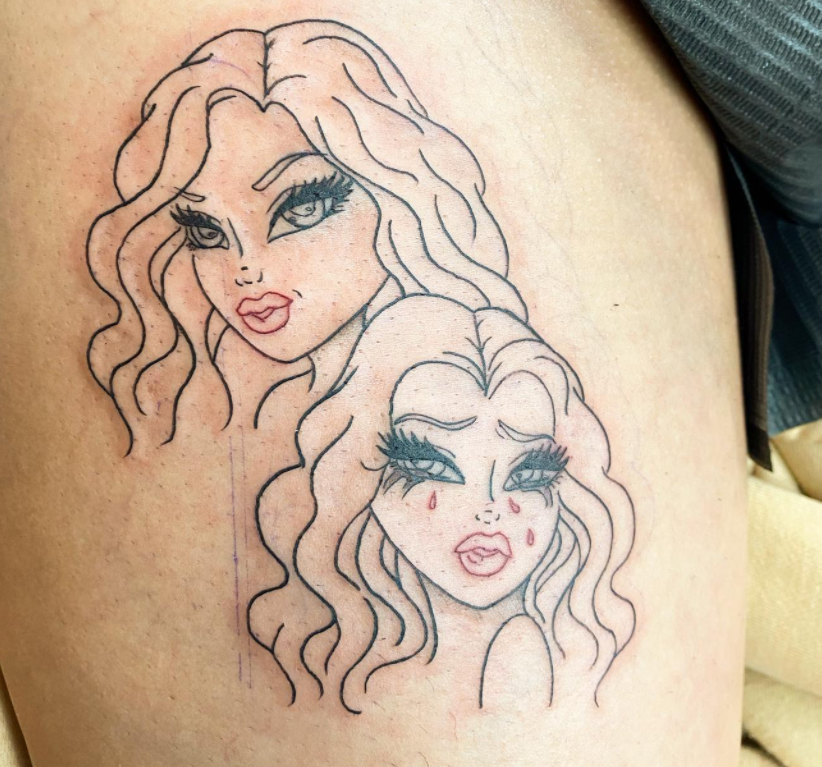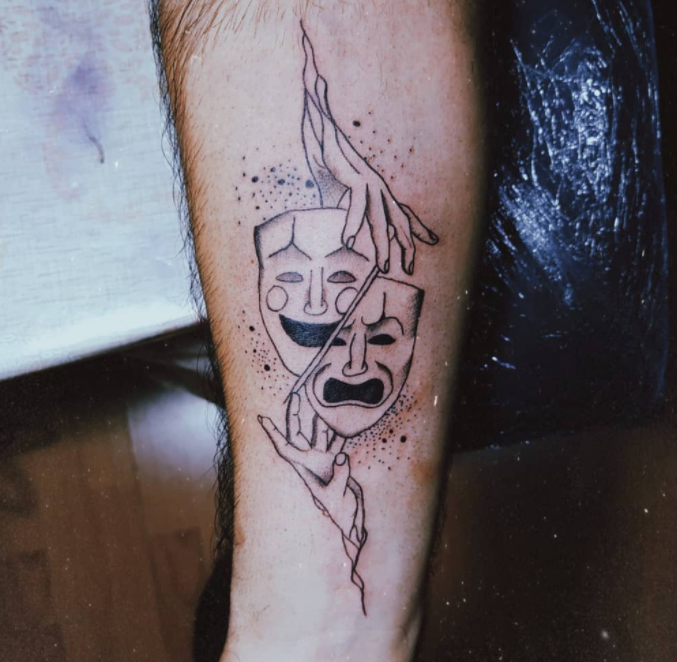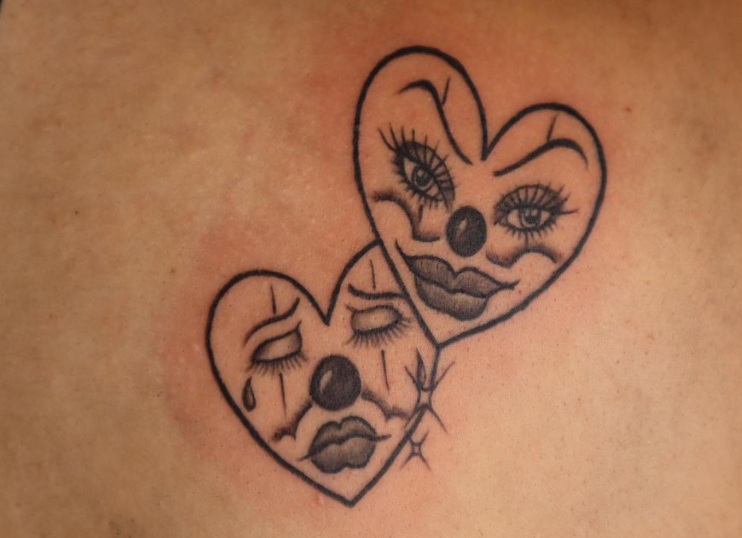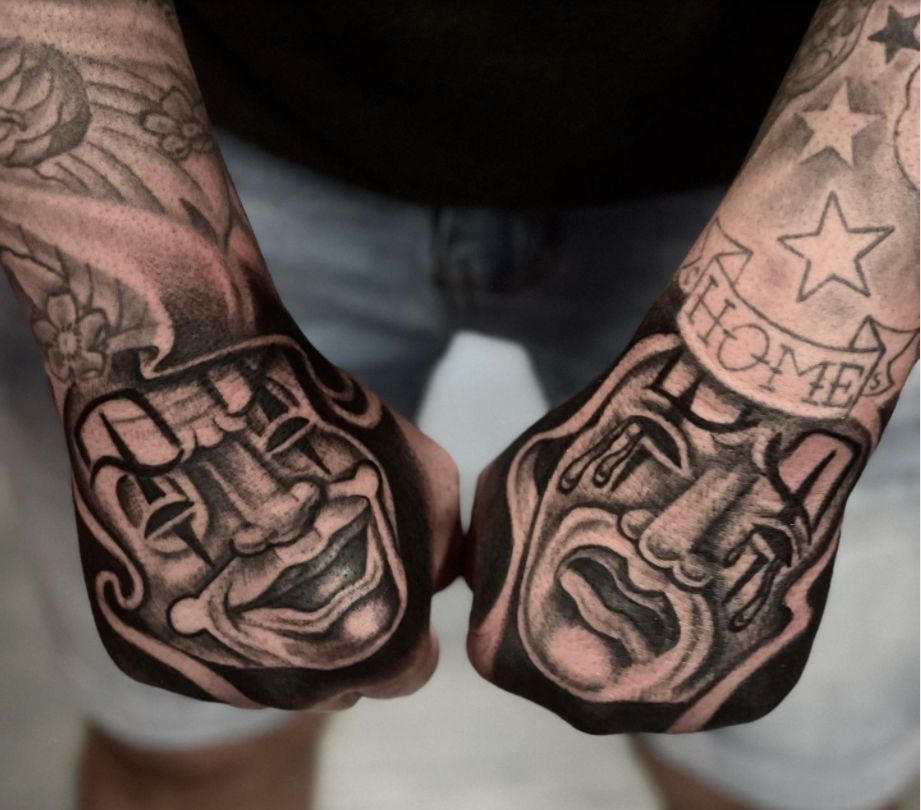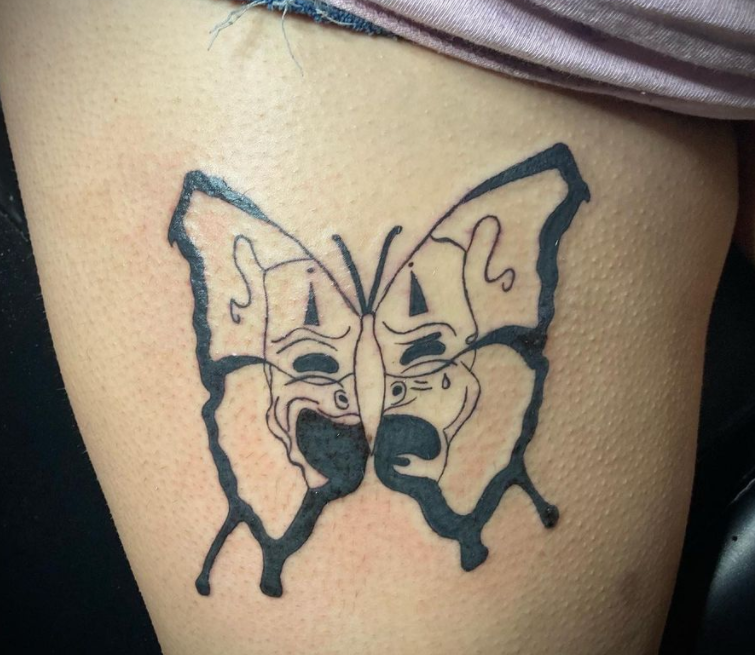 Although laugh now cry later tattoos demonstrate two faces of happiness and frown and tears, you can decide to add another face and emotion. In this case, choose intelligently when necessary.
On the same note, ensure your color choice makes sense to you or the party you intend to impress. Usually, tattoo artists use a grey and black color, but you can opt for more that best suits your skin.
More importantly, keep the tattoos realistic, especially when they mean a big deal to you. The tattoos can translate into cartoons style as well. Similarly, you can beautifully compose watercolors, old school, etc.
Every aspect of the tattoo design must be exceptionally detailed to ensure that both faces give the unique show-off and intended emotions. For instance, the artist must ensure they provide preferable themes and details to portray an excellent mask design.
Conclusion
As mentioned in the content above, tattoos represent particular information or image to the individual or the public. Choosing the best tattoo design might seem daunting, especially when you intend to depict a specific picture. You might as well find it challenging to develop a design that can translate to the exact tangible ideology you intended. However, you can seek recommendations from experts specializing in laugh now cry later tattoos to get the art done according to your preferences.
Whether it's a body art or facial expression, there is a need to make the laugh now cry later tattoo vibrant without breaking the bank. Besides being a powerful way to express your experience towards different personal situations, ensure the underlying message is expressed diligently by choosing from the design ideas listed above.
Multiple tattoo designs and the printable gallery are available on different websites to help you discover what you think fits your circumstance without feeling inappropriate. Therefore, it is vital to consider in-depth research to identify the laugh now cry later that can help relieve the everyday life struggle, as highlighted in this article. You will find the information in this article helpful and a perfect way to remind you of the experiences that can help you move on despite the many challenges in life.