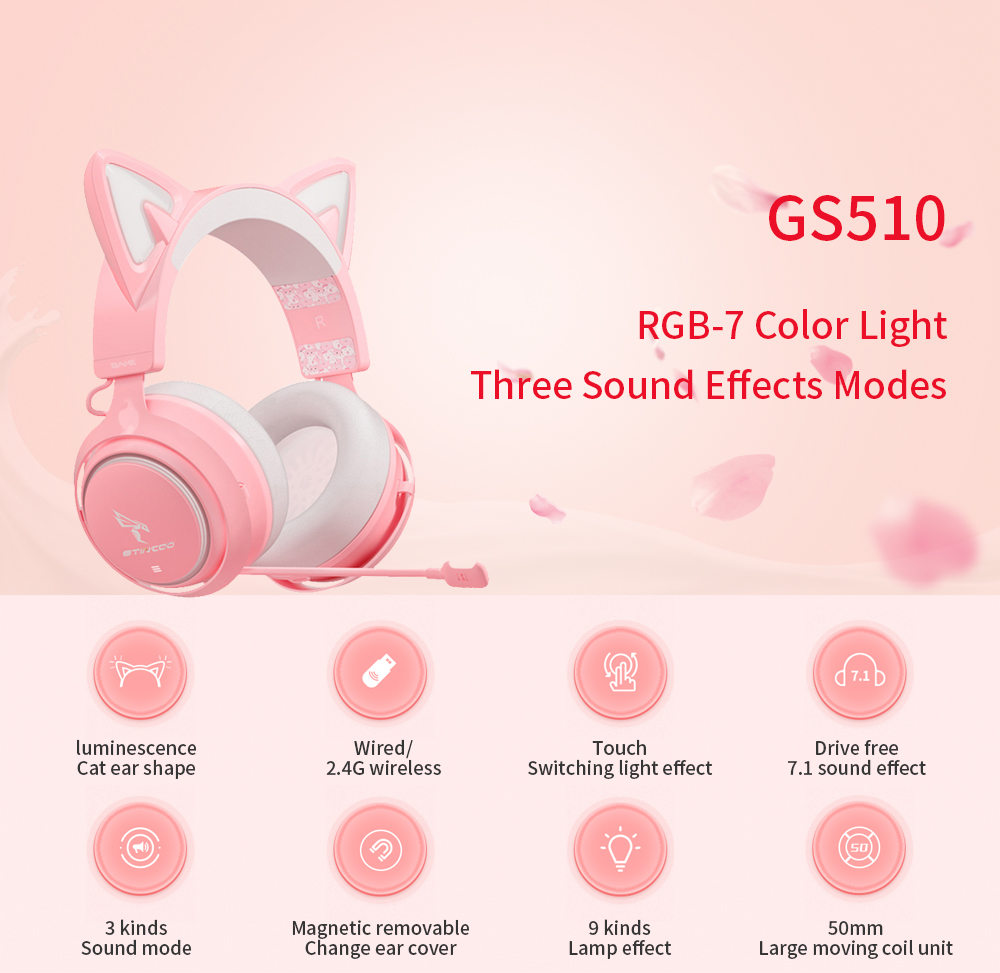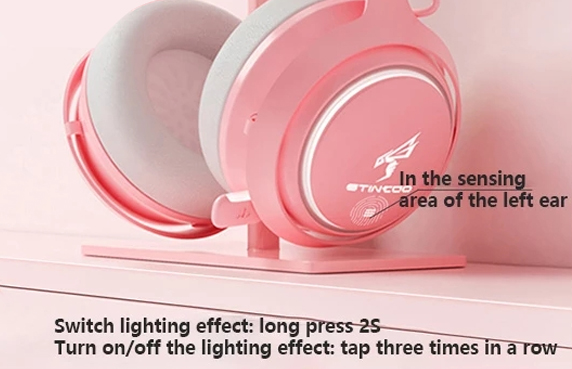 Magnetic Removable Ear Caps
Magnetic removable ear caps are easy to install and remove.
You can also switch between nine LED light effects at your leisure.
The microphone has a noise-cancelling function for accurate recording.
It can be adjusted in all directions, allowing you to communicate freely with your friends.
Nine LED light effects
Accurate recording
Noise-cancelling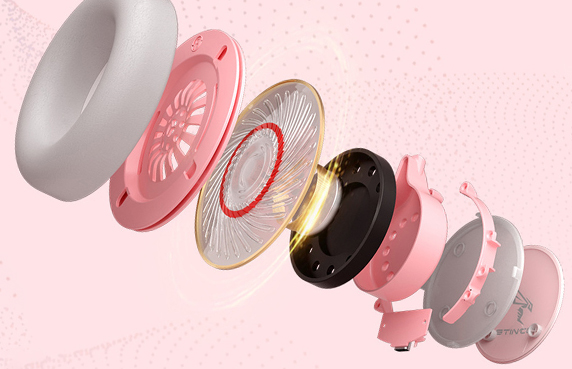 50 mm Moving Coil Unit
The 50 mm moving coil unit, equipped with a high hardware standard, reproduces sound details for a premium experience.
It has a high audio resolution to immerse you in music and gaming.
High hardware standard
Reproduce sound details
High audio resolution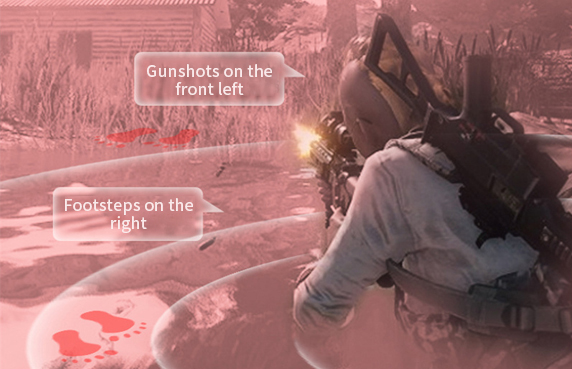 Drive-free 7.1 Sound Effect
Enjoy virtual 7.1 stereo surround sound without having to install drivers.
It responds in milliseconds, allowing you to pinpoint enemies quickly on the battlefield based on sound.
In milliseconds
Pinpoint enemies
Quickly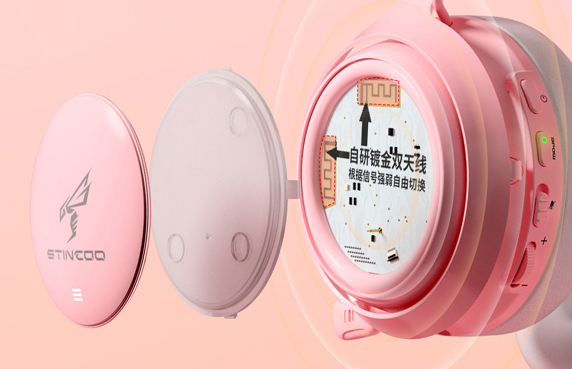 Dual Antenna Design
It is equipped with PCB onboard antenna to ensure stable connection within ten meters.
2.4G wireless transmission is more stable and has lower latency than traditional Bluetooth connections. Audio and video synchronization brings more accurate judgement.
More stable connection
0.2s ultra-low latency
Audio & video synchronization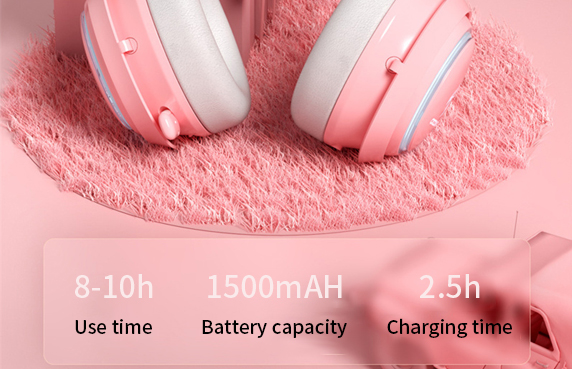 High-capacity Battery
The Built-in 1500mAh high-capacity battery has low power consumption and long life.
You charge it for 2.5 hours, and you can use it for 10 hours.
Battery capacity: 1500mAh
Use time: 8-10H
Charging time: 2.5H
SHIPPING & FAQ
Standard Shipping:
Order now, and then we will ship your cat ear headphones by sea / by train.
Arrives in the US / Canada about 35-50 Working Days(After shipment)
Arrives in the UK about 40-55 Working Days (After shipment)
Arrives in Europe about 60-70 Working Days (After shipment)
Air Shipping:
Order now, and then we will ship your cat ear headphones by air
Arrives in the US about 7-15 Working Days (After shipment)
Arrives in Europe, Canada about 15-20 Working Days (After shipment)
Arrives in Asian countries about 7-15 Working Days (After shipment)
* We will update the delivery time in real-time according to the feedback of the logistics company.
Q: What is the shipping date?
We will ship out the cat ear headphones within two working days. (We will update the cat ear headphones' tracking number several days later.)
Q: May I modify my order after placing the order?
Yep! Please get in touch with us within 1 hour after purchase. However, we cannot assure you that we will change the order successfully as it is difficult to modify the order once sent to the factory.
Q: Can I modify my address after the order has been shipped?
Please get in touch with us at SERVICE@LUMBUY.COM. Then we will always do our best to assist but do not make any guarantees. Sometimes it is too late, and the courier no longer allows the change. If there is an additional charge for changing the address, we will notify the customer before deciding to change if they want to proceed. The customer will be responsible for any additional fee incurred.
Q: Will you send me a tracking number?
Yep! You will receive an email with a tracking number after shipment.
Q: How can I get support when the cat ear headphones have a problem?
Please get in touch with us by email: SERVICE@LUMBUY.COM. And attach pictures or videos of cat ear headphones problems in the email. We will reply as soon as possible.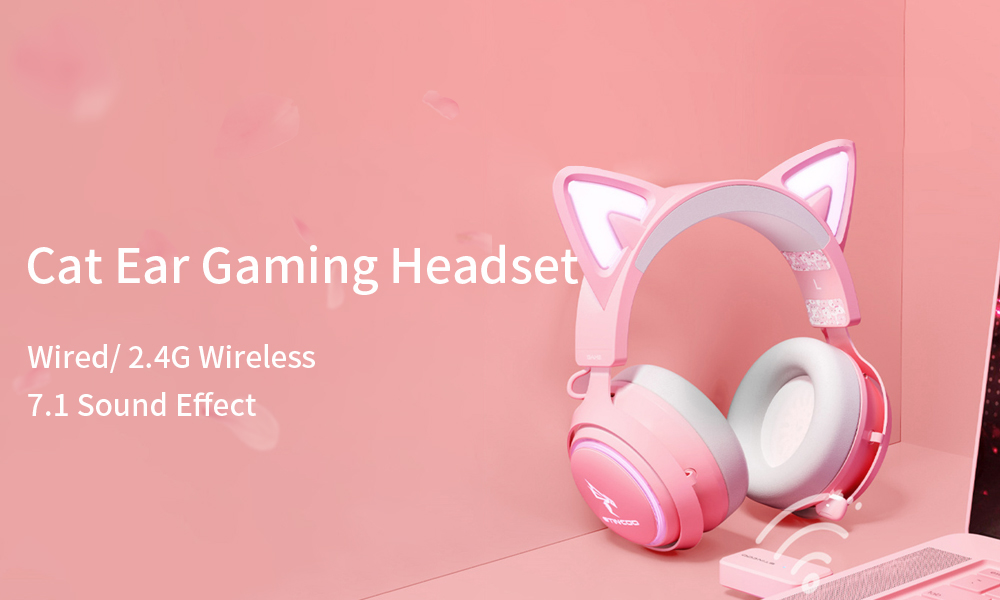 LumBuy cat ear headphones focus on quality, timeliness, and price. Professional pre-sale and after-sales services are never out of reach. Whether you are a green hand or an experienced user, you can choose cat ear headphones that suit you. LumBuy has become partners with multiple brands at the same time so that you can buy cat ear headphones with confidence. All LumBuy cat ear headphones are perfect as they are excellent to accompany.
Shipping Fast: The best options for you – Standard Shipping or Air Shipping
Excellent After-Service: To contact our customer service department anytime