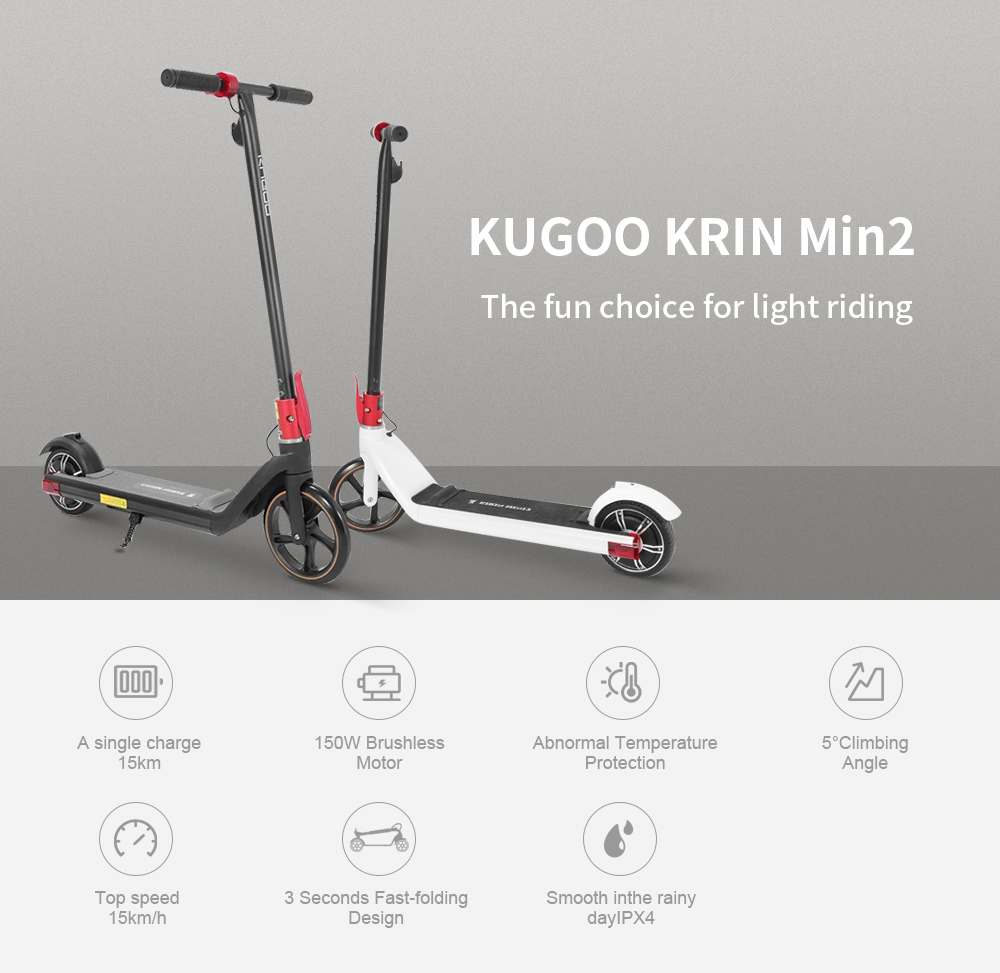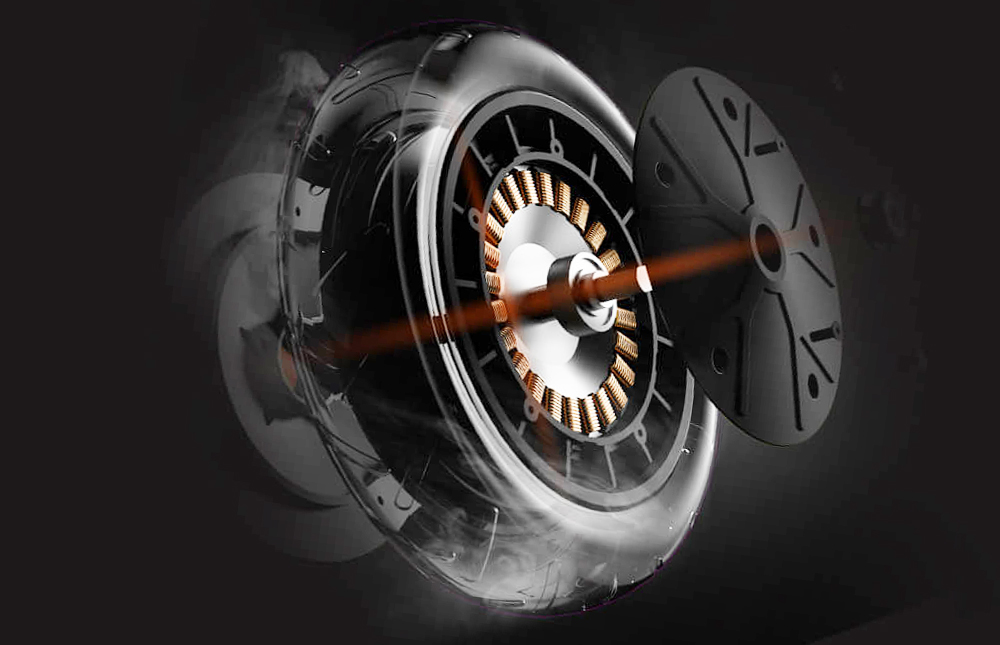 Brushless Motor
150W strong driving force, the max miles can reach 10-15 kilometers. Solid and stable power output, to climb steep roads angled at 5°, more durable and safe riding. 150W powerful brushless motor supports a fast speed with less noise. There are three-speed mode switch: 5/10/15km/h. Max speed is 15km/h.
Solid & Stable Power Output
Less Noise
Safe Riding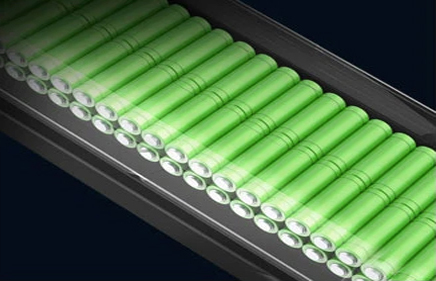 4Ah Lithium Battery
High-safety power lithium battery, battery life is longer. Lithium battery is more durable and safer. -4Ah Lithium battery which allows a farther range and higher speeds.
Durability
High-safety
Good Performance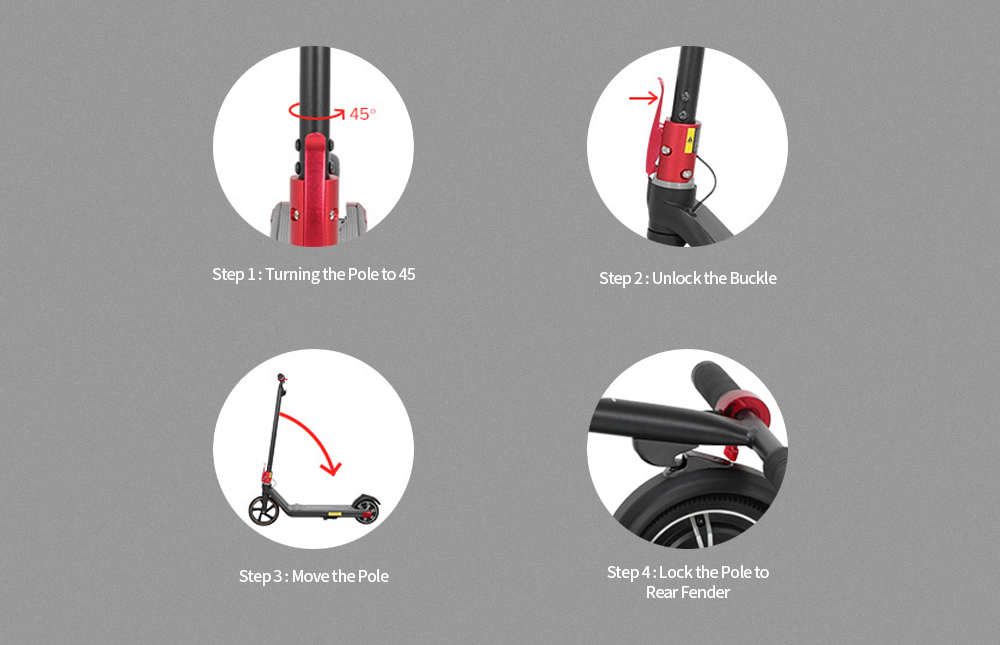 Four steps fold
Four steps folding design: Turning the pole to 45°; Unlock the buckle; move the pole; Lock the pole to rear fender. Fast-folding and convenient. The folded scooter is small in 85.4*42*34cm folding size, space-saving; you can be put it in the trunk of the car or in the corner of the house. It is portable to carry.
Easy Folding
Convenience
Space-saving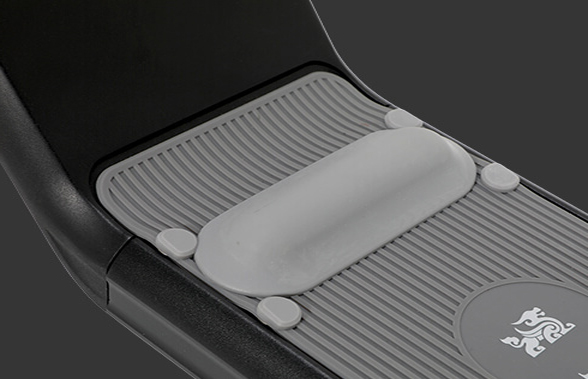 Rebound Foot Pedal
The rebound foot pedal surface adopts an elastic non-slip design to reduce the shock caused during riding, prevent the unstable and slippery pedaling, and make it more stable, comfortable and safe. The max load 65kg.
Rebound Foot Pedal
Non-slip Design
IPX4 waterproofed
Safety & Comfort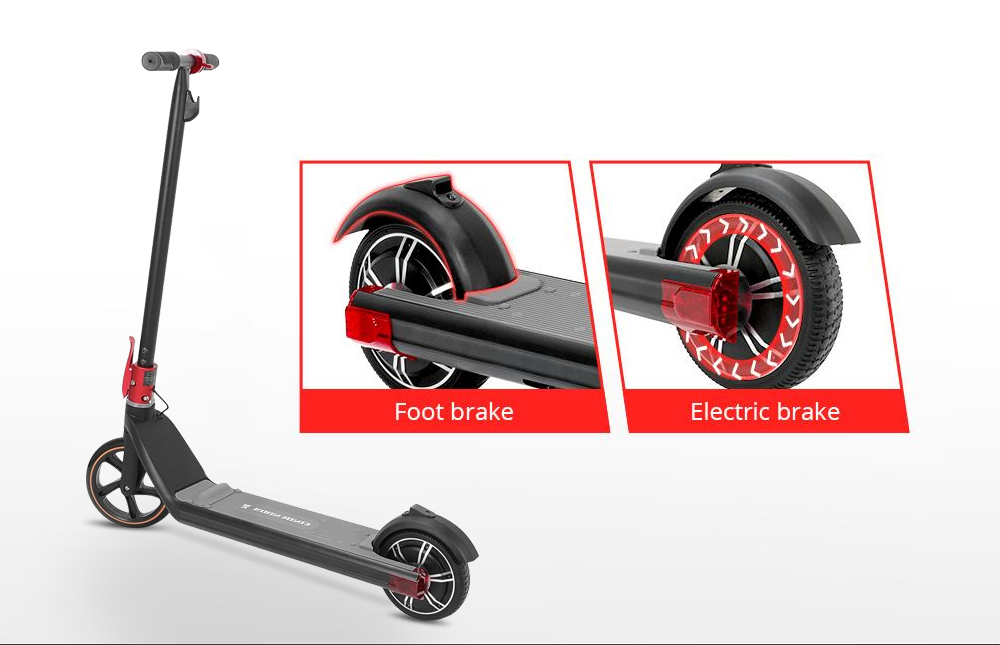 Dual Brakes
There are dual brakes: electric brake and foot brake. With a combo of electric brakes and a back foot brake, it has double brakes front and rear, double protection. Dual brakes can achieve efficient braking, quick response, and safer riding.
Dual Brakes
Efficient Braking
Safe Riding
SHIPPING & FAQ
Standard Shipping:
Order now, then we will ship your electric scooter freight free 
Arrives at US / Canada / Europe / UK about 10-20 Working Days(After shipment)
* We will update the delivery time in real time according to the feedback of the logistics company.
Q:What is the shipping date?
The electric scooter will be shipped out within two working days. (The tracking number will be updated several days later.)
Q: May I modify my order after placing it?
Yes! Please get in toouch with us within 1 hours after purchase. However, we cannot assure you that will change the order successfully as it is difficult to modify the order once sent to the factory.
Q: Can I modify my address after the order has been shipped?
Please contact us at SERVICE@LUMBUY.COM, then we will always do our best to assist, but do not make any guarantees. Sometimes it is too late, and the courier no longer allows the change. If there is an additional charge for changing the address, we will notify the customer before deciding to change if they want to proceed. The customer will be responsible for any additional fee incurred.
Q: Will you send me a tracking number?
Yep! You will receive an email with a tracking number after shipment.
Q: Do the batteries need to charge after I received the electric scooter?
Yes, you should charge it. Because we will not fully charge the battery before shipment (for protecting the battery for long-distance shipping) and it may be low upon arrival.
Q: What is the maximum weight that the electric scooter can carry?
The max loading capacity of the electric scooter is 65kg (143 pounds).
Q: How fast can I get on the electric scooter?
Q: How can I get support when the electric scooter has problem?
Please get in touch with us by email: SERVICE@LUMBUY.COM. And attach pictures or videos of product problems in the email. We will reply as soon as possible.