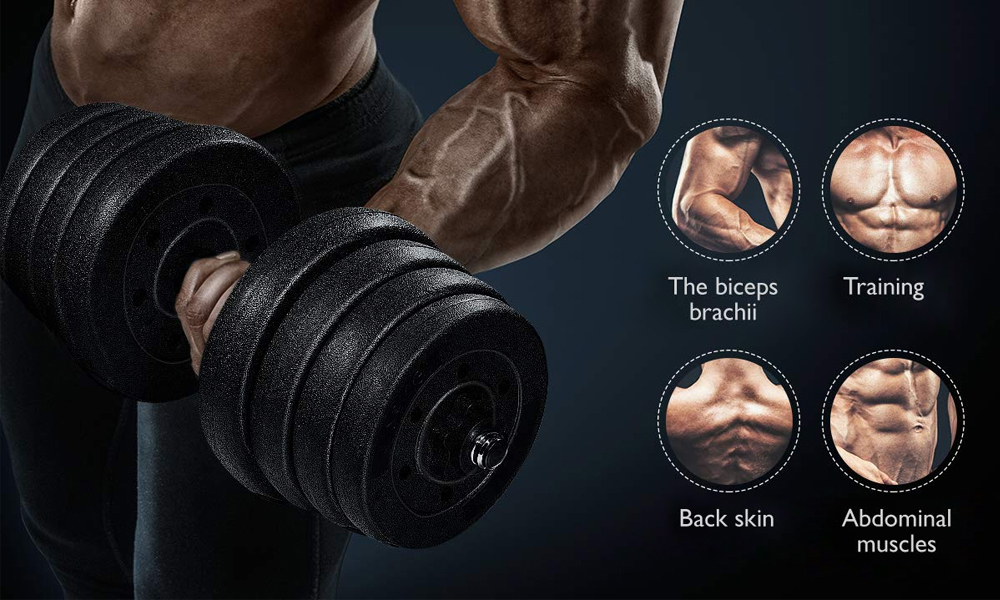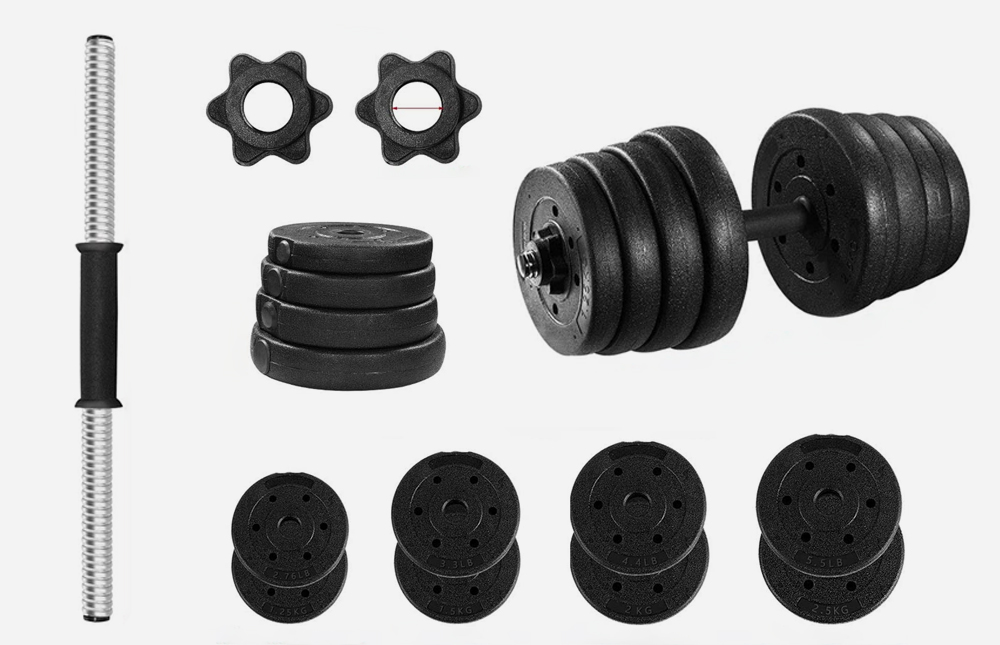 Dumbbell and barbell in one
There are 2.5KG/5.5LB; 2.0KG/4.4LB; 1.5KG/3.3LB; 1.25KG/2.76LB weight plates-four for each weight. By connecting rods,you can assemble them into two dumbbells or one barbell. Usually, a connector connects the dumbbell bar to form a barbell to meet the needs of leg muscle training. Our dumbbell sets provide a better way of training than any other fitness equipment.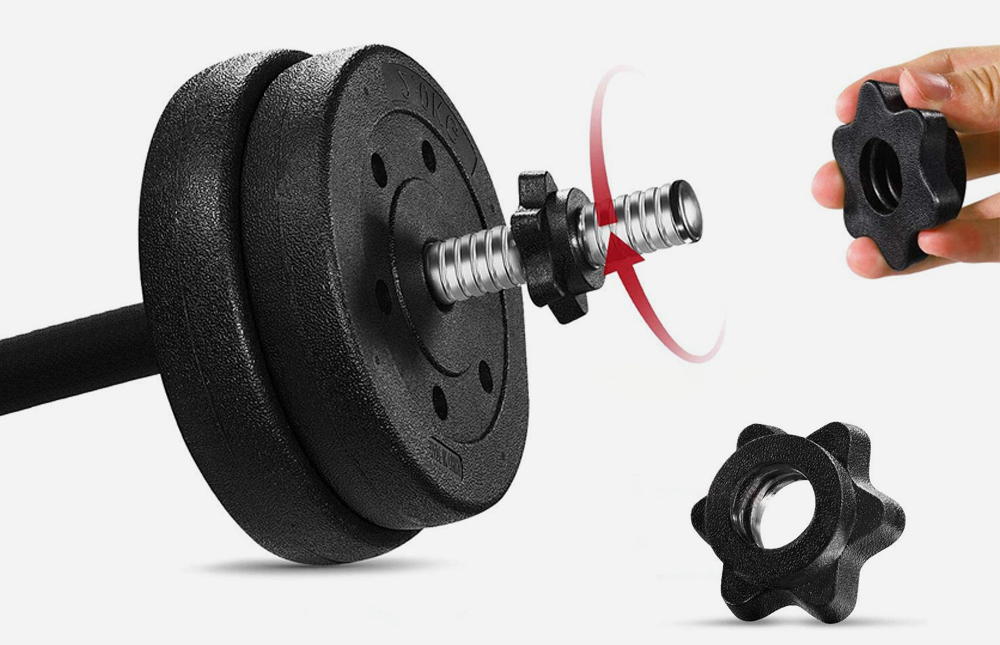 Adjustable weight
By adding or removing weight plates on the barbell, the dumbbell set allows you to change the weight easily. The fixed screws fix the weight plate, making sure that the dumbbells won't loosen when doing exercise. The weight is adjustable, which makes it easier for even beginners to exercise.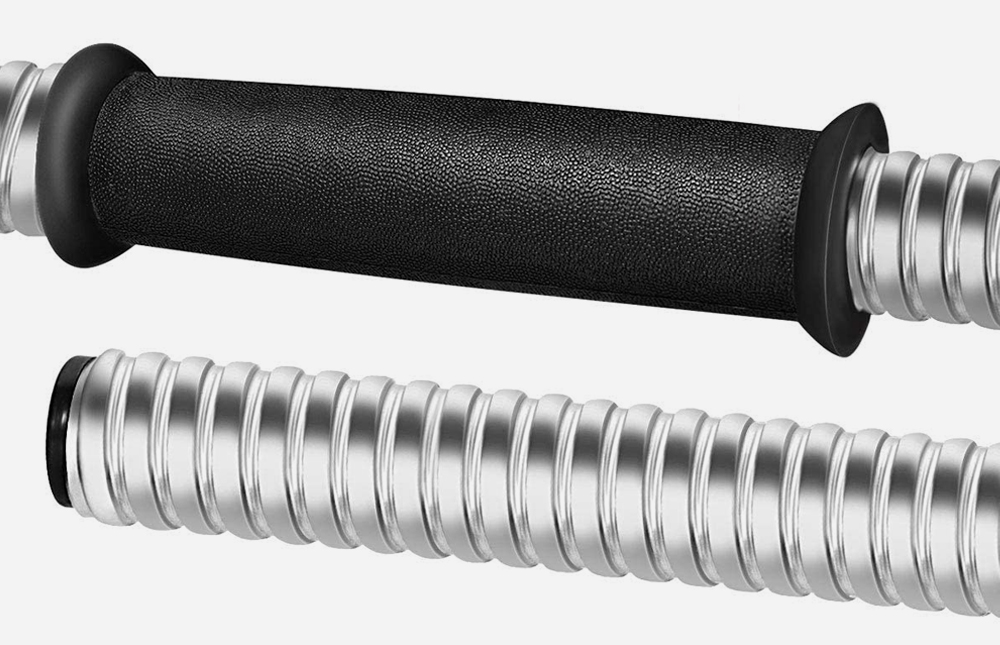 Ingenious and eye-catching design
Our dumbbell set has 16 weight plates of different weights, which are not easy to rust and corrode. The comfortable textured dumbbell extension bar boasts anti-slip particles, significantly increasing the grip and preventing accidental slipping during exercise, thus making your fitness experience safer.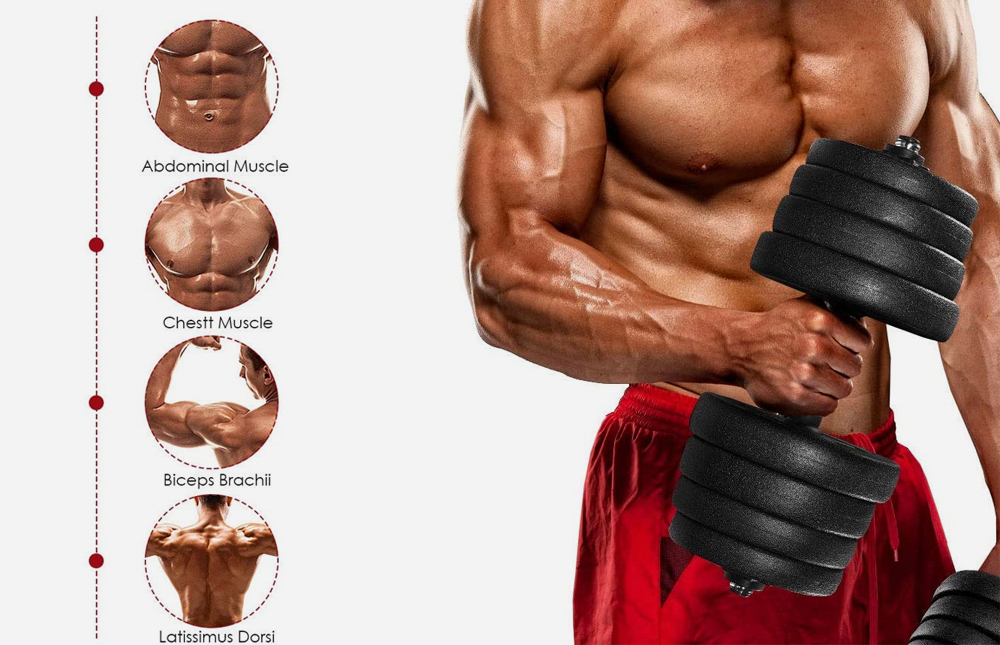 Health and fitness
Our dumbbell set is designed to work out and strengthen your knees, buttocks, legs, quadriceps, hips, abs, biceps, and triceps at home or in the gym. Because of the innovative equipment, exercise becomes very simple and easy. It is suitable for home gyms and fitness lovers of all levels.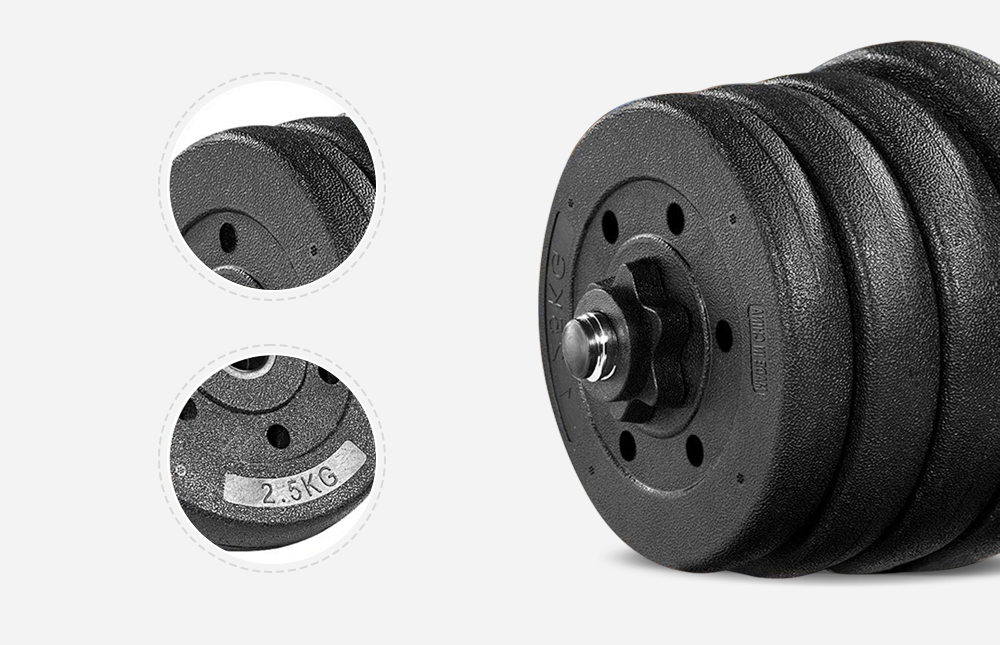 Save money and space
You don't need to buy dumbbells anymore since our dumbbell set provides you with various weight plates. You can change your exercise plan with additional dumbbell connectors for selected weights while keeping your home clean and orderly.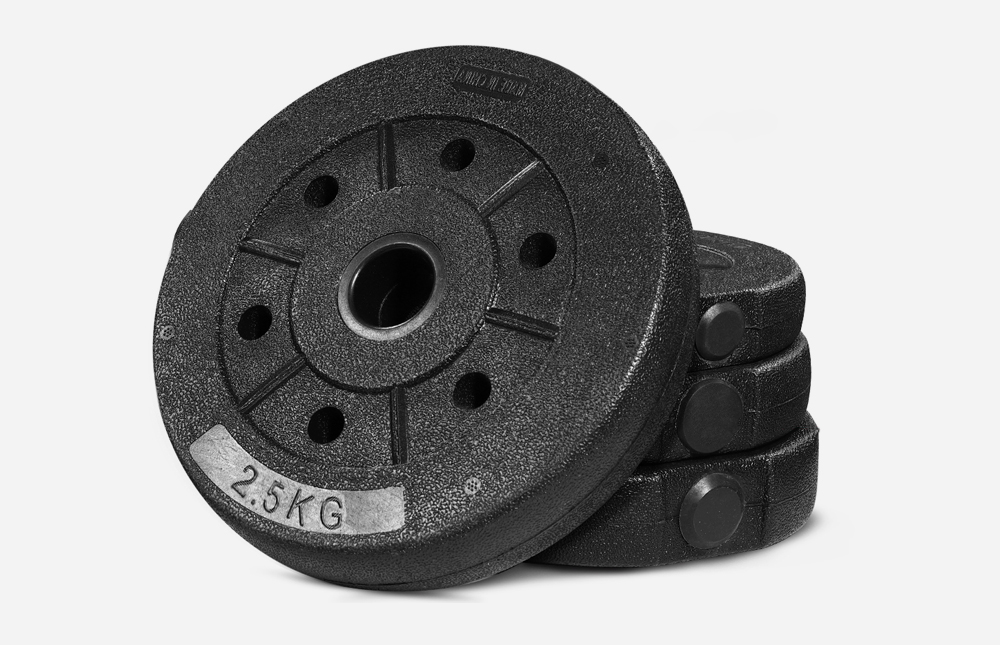 Protect floor
Well-designed weight plates protect the floor and equipment from scratches, abrasions, and dents, suitable for home use.You can exercise according to your condition and space at home without worry. Take it away to start your morning exercise program, and you can begin to build muscle anytime, anywhere.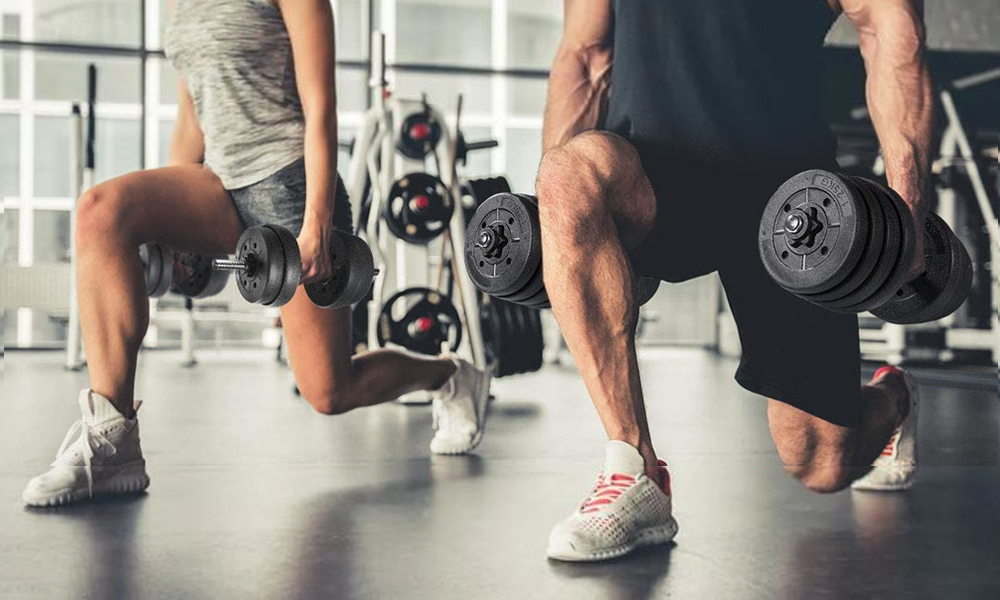 SPECIFICATIONS
Brand: BESPORTBLE
Color: Black
Material:HDPE, cement
Size: 50 x 21 x 25 cm
Packing list
1 x BESPORTBLE Dumbbell Set (Contains 2 Extension Bars, 16 Dumbbell Plates, 4 Nuts)
WHY CHOOSE LUMBUY?
LumBuy dumbbell set focuses on quality, timeliness, and price. Professional pre-sale and after-sales service are never out of reach. Whether you are a green hand or an experienced user, you can choose dumbbell set that suits you. LumBuy has become partners with multiple brands at the same time so that you can buy with confidence. All LumBuy dumbbell set are perfect as it is excellent to accompany.
Shipping Fast

: The best options for you – Standard Shipping or Air Shipping

Excellent After-Service

: To contact our customer service department anytime

Variety of Brands

: Delta, LEDMOMO