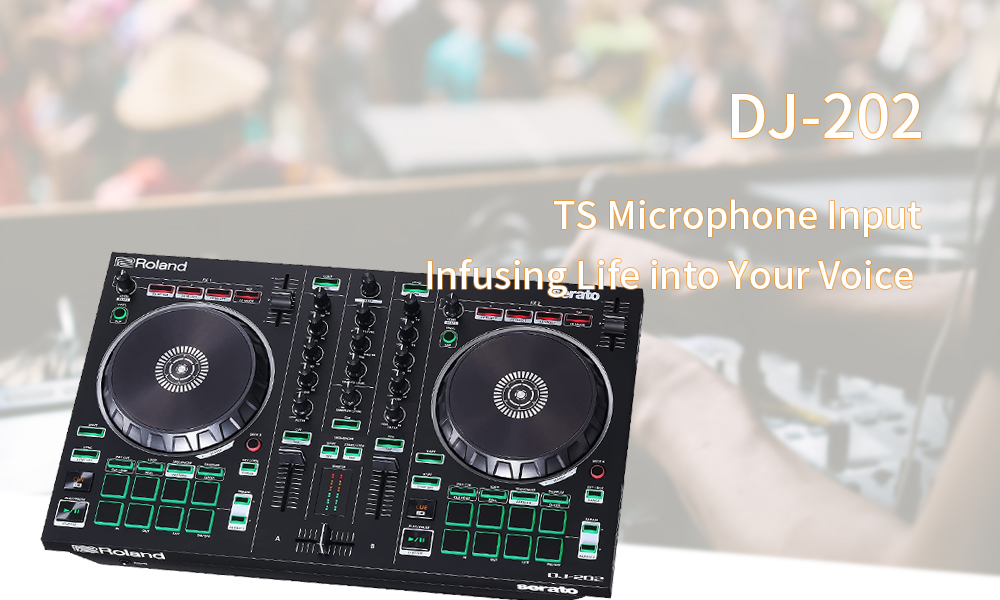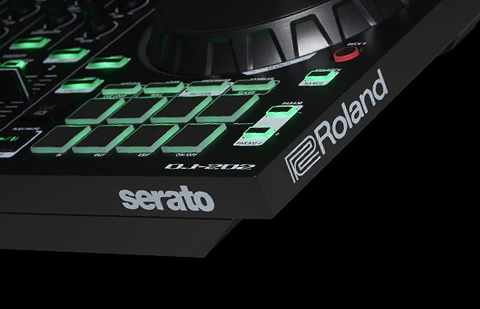 Mix, Produce, Play
You can use TR drums or your sounds in the four sample slots to create remixes, beats, and live performance basslines. 16-step sequencer makes unique transition effects, live mixes. Inst-Rec mode brings real-time, fast sequencing of Serato samplers. MIDI output helps you smoothly sync any MIDI-enabled external device to the sequencer and Serato DJ Intro.
16-step Sequencer
Inst-Rec Mode
MIDI Output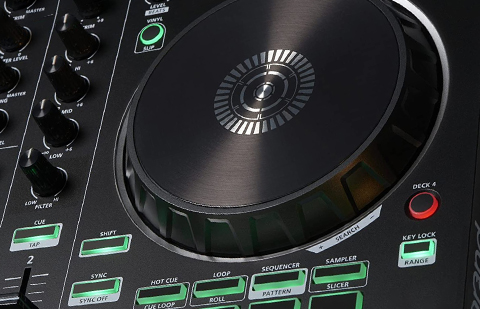 Mixing & Scratching
The DJ-202 low latency jog wheels help you scratch and cue. The dedicated Serato DJ Intro control lets you quickly create and trigger hot spots, loops, and samples. Thanks to the Deck Select button, you can also switch between the four turntables. Channel Filters or Serato FX bring subtle mixing or highlighting scratching.
Play/Pause/Cue Buttons
Serato DJ Intro Control
Channel Filters or Serato FX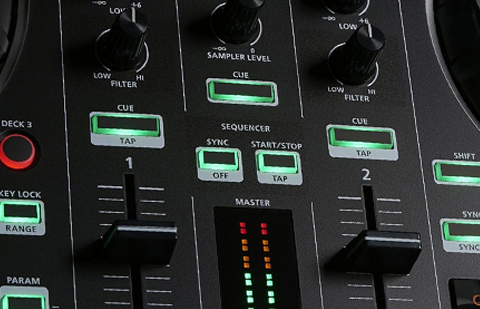 Roland TR Drum Machine
Roland's patented ACB (Analog Circuit Behavior) technology recreated the original sound to create rhythm tracks using the same sound palette as the foremost musical icons. DJ-202's expanded TR sounds include bass drum, snare drum, and so on, offering various options to make evolving sequences and layered drum sounds.
Roland's Patented ACB Technology
DJ-202's Expanded TR Sounds
Recreat Original Sound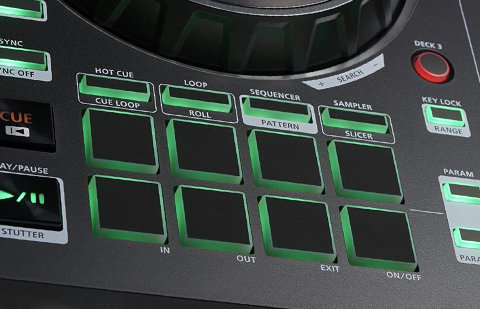 Infusing Life into Voice
A 1/4-inch TS microphone input with onboard reverb and echo FX adds new life to DJ vocals, radio, or external instruments.
A low-cut EQ improved sound, and a noise gate automatically removed noise and vocal problems.
Low-cut EQ
1/4-inch TS Microphone Input
Noise Gate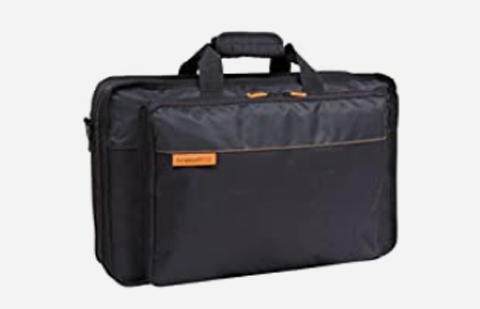 Superior Portability for Professional-level DJs
DJ-202 is a USB-powered, four-deck, two-channel controller for excellent portability. With a handle, the DJ is easy to carry to various events. Its plug-and-play connectivity lets you play at any time. With Roland's high-resolution audio hardware and 24-bit/48 kHz fidelity, you'll play amazingly.
Plug-and-play Connectivity
High-resolution Audio Hardware
24-bit/48 kHz Fidelity
SHIPPING & FAQ
Standard Shipping:
Order now, then we will ship your DJ controller by sea / by train
Arrives at US / Canada about 35-50 Working Days(After shipment)
Arrives at the UK about 40-55 Working Days (After shipment)
Arrives at Europe about 60-70 Working Days (After shipment)
Air Shipping:
Order now, then we will ship your DJ controller by air
Arrives at the US about 7-15 Working Days (After shipment)
Arrives at Europe, Canada about 15-20 Working Days (After shipment)
Arrives at Asian countries about 7-15 Working Days (After shipment)
* We will update the delivery time in real-time according to the feedback of the logistics company.
Q: What is the shipping date?
We will ship out the DJ controller within two working days. (We will update the DJ controller's tracking number several days later.)
Q: May I modify my order after placing the DJ controller?
Yep! Please get in touch with us within 1 hour after purchase. However, we cannot assure you that we will change the order successfully as it is difficult to modify the order once sent to the factory.
Q: Can I modify my address after the order has been shipped?
Please get in touch with us at SERVICE@LUMBUY.COM. Then we will always do our best to assist but do not make any guarantees. Sometimes it is too late, and the courier no longer allows the change. If there is an additional charge for changing the address, we will notify the customer before deciding to change if they want to proceed. The customer will be responsible for any additional fee incurred.
Q: Will you send me a tracking number?
Yep! You will receive an email with a tracking number after shipment.
Q: How can I get support when the DJ controller has a problem?
Please get in touch with us by email: SERVICE@LUMBUY.COM. And attach pictures or videos of DJ controller problems in the email. We will reply as soon as possible.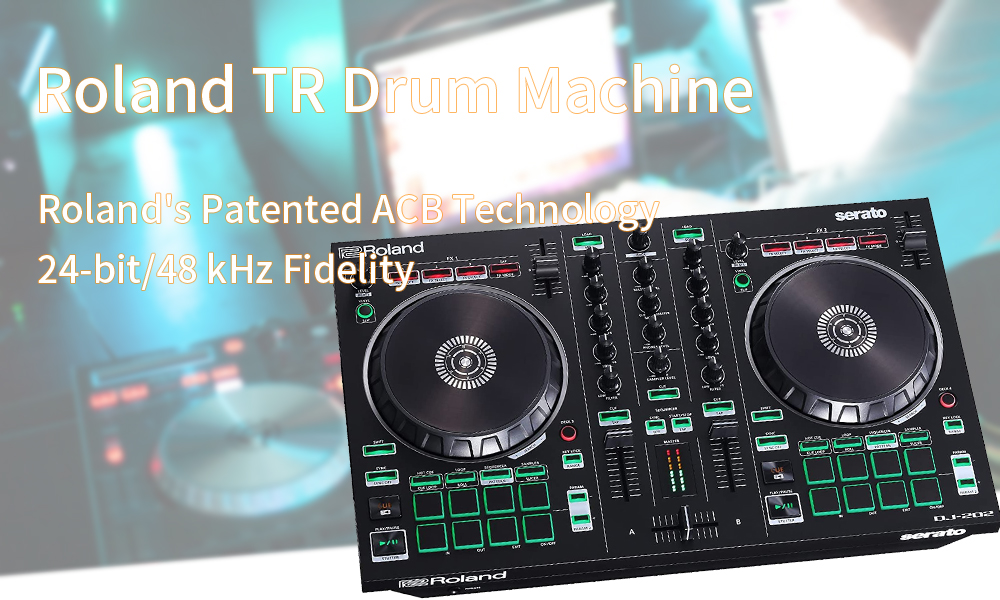 LumBuy DJ controllers focus on quality, timeliness, and price. Professional pre-sale and after-sales service are never out of reach. Whether you are a green hand or an experienced user, you can choose a DJ controller that suits you. LumBuy has become partners with multiple brands at the same time so that you can buy DJ controllers with confidence. All LumBuy DJ controllers are perfect as a DJ controller is excellent to accompany.
Shipping Fast: The best options for you – Standard Shipping or Air Shipping
Excellent After-Service: To contact our customer service department anytime