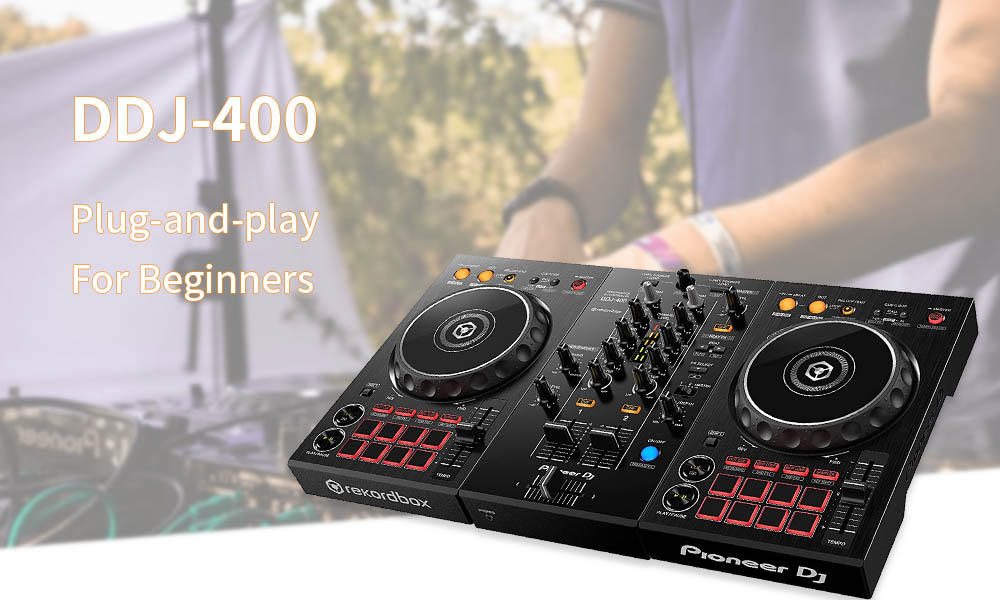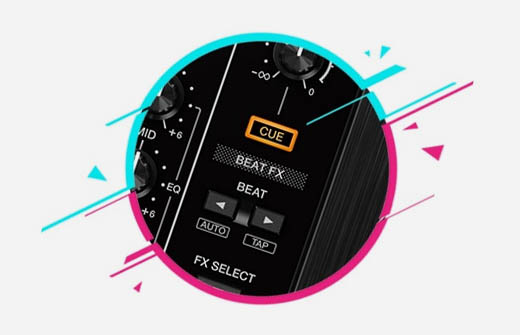 Professional NXS2 Setup
The buttons and knobs on the DDJ-400 show our professional NXS2 setup. You can use the CDJ-2000NXS2 type knobs, play/pause/cue buttons, tempo sliders and keys, and loop call buttons. In addition, the headphone cue button, trim, EQ, and filter knobs are just like the DJM-900NXS2 mixer.
CDJ-2000NXS2 Type
Professional
DJM-900NXS2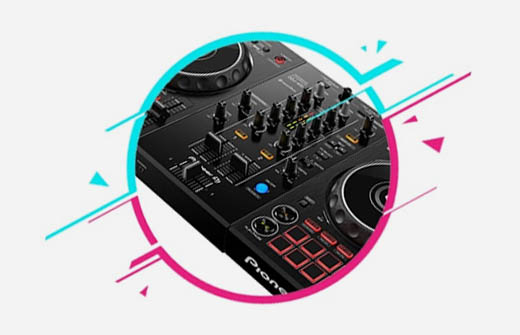 Track Tempo
Use a track tempo that matches the characteristics of the currently used beat FX.
Even if you're just getting started, this helps you craft unique devices with finesse.
Match Beat FX
For Beginner
Unique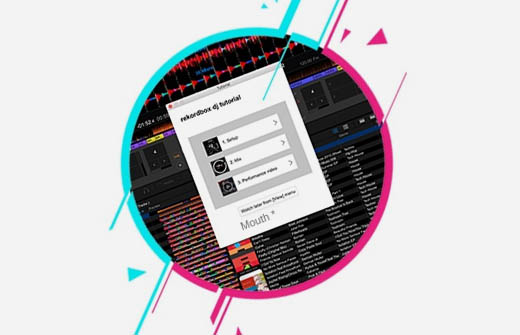 Professional Performance Software Rekordbox
It comes bundled with the professional performance software Rekordbox. The software's supportive tutorials will give you an understanding of everything from using controllers to mixing. Rekordbox no longer requires an activation code. The hardware is directly unlocked and will no longer be restricted in use.
Supportive Tutorials
No Activation Code
Directly Unlocked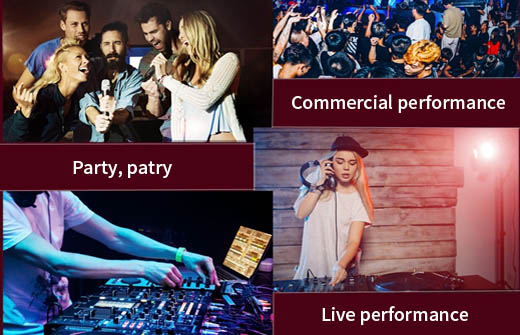 Multifunctional
It is suitable for various situations such as box playing, live performances, parties, commercial gigs, novice learners, etc. It can also adapt to a variety of DJ styles and event conditions.
Live Performances
Party
Commercial Gigs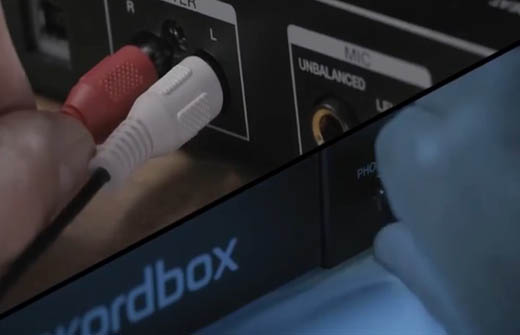 Plug-and-play
The built-in sound card is plug-and-play and can be used by connecting DDJ400 to PC/MAC via USB cable. For DJs, it's easy to learn to play with the dual-channel DJ controller for Rekordbox.
Built-in Sound Card
Easy to Learn
Dual-channel DJ Controller
SHIPPING & FAQ
Standard Shipping:
Order now, then we will ship your DJ controller by sea / by train
Arrives at US / Canada about 35-50 Working Days(After shipment)
Arrives at the UK about 40-55 Working Days (After shipment)
Arrives at Europe about 60-70 Working Days (After shipment)
Air Shipping:
Order now, then we will ship your DJ controller by air
Arrives at the US about 7-15 Working Days (After shipment)
Arrives at Europe, Canada about 15-20 Working Days (After shipment)
Arrives at Asian countries about 7-15 Working Days (After shipment)
* We will update the delivery time in real-time according to the feedback of the logistics company.
Q: What is the shipping date?
We will ship out the DJ controller within two working days. (We will update the DJ controller's tracking number several days later.)
Q: May I modify my order after placing the DJ controller?
Yep! Please get in touch with us within 1 hour after purchase. However, we cannot assure you that we will change the order successfully as it is difficult to modify the order once sent to the factory.
Q: Can I modify my address after the order has been shipped?
Please get in touch with us at SERVICE@LUMBUY.COM. Then we will always do our best to assist but do not make any guarantees. Sometimes it is too late, and the courier no longer allows the change. If there is an additional charge for changing the address, we will notify the customer before deciding to change if they want to proceed. The customer will be responsible for any additional fee incurred.
Q: Will you send me a tracking number?
Yep! You will receive an email with a tracking number after shipment.
Q: How can I get support when the DJ controller has a problem?
Please get in touch with us by email: SERVICE@LUMBUY.COM. And attach pictures or videos of DJ controller problems in the email. We will reply as soon as possible.
LumBuy DJ controllers focus on quality, timeliness, and price. Professional pre-sale and after-sales service are never out of reach. Whether you are a green hand or an experienced user, you can choose a DJ controller that suits you. LumBuy has become partners with multiple brands at the same time so that you can buy DJ controllers with confidence. All LumBuy DJ controllers are perfect as a DJ controller is excellent to accompany.
Shipping Fast: The best options for you – Standard Shipping or Air Shipping
Excellent After-Service: To contact our customer service department anytime