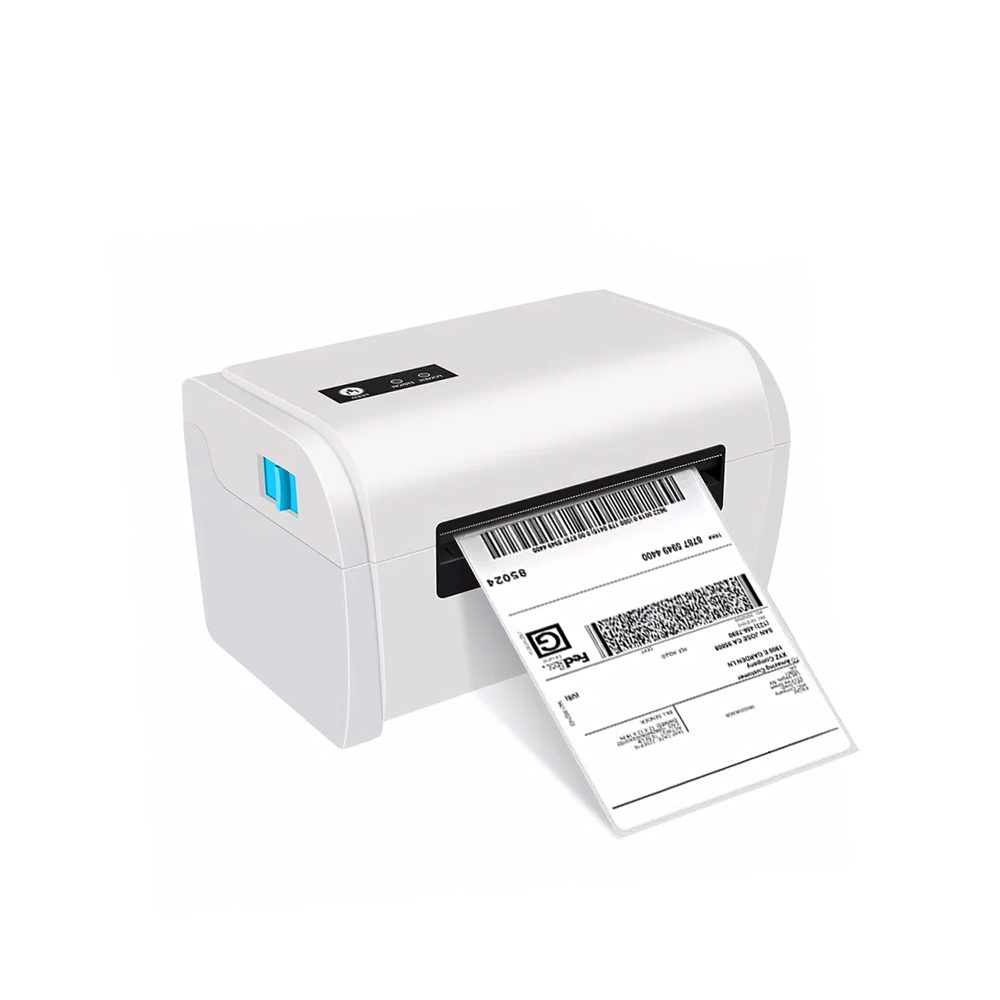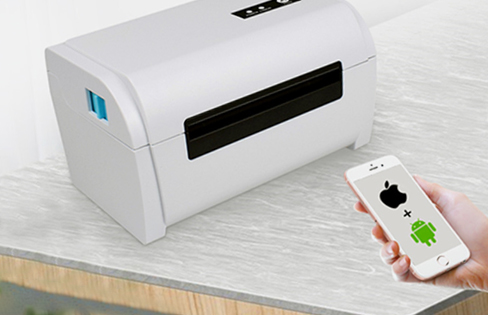 Two Printing Ways
The external holder box can print two different types of labels.160mm/s high-speed printing. Imported thermal film for print head, clear printing, and low noise.
Two Printing Ways
110mm/s High-speed Printing
Clear Printing and Low Noise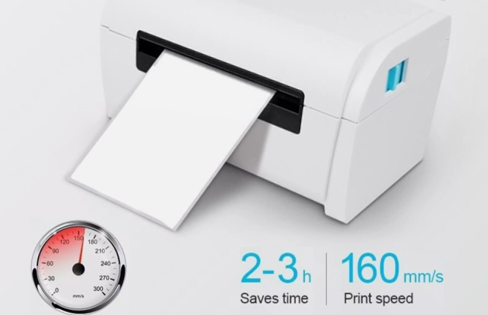 High-speed Batch Printing
high-speed batch printing speed up to 160mm/s, which is more efficient. Dual sensor positioning is more accurate. Dual media sensors can quickly locate the paper to ensure accurate printing position.
High-speed Batch Printing
Dual Media Sensors
Accurate Printing Position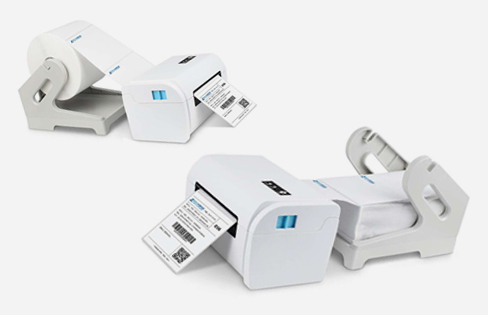 High-quality Print Heads
The label printer uses imported high-tech print heads to prevent paper jams during paper feeding. Durable and high-quality shipping label printers ensure clear, high-quality printing and support three different connection methods: Bluetooth, Wi-Fi, and computer USB.
High-quality Print Heads
Supports Three Connection Ways
High-quality Printing
Toothed Blades with Neatly Cut
Sharp toothed blades make it easier and faster to cut label paper, with neat edges, improving work efficiency.
Toothed Blades with Neatly Cut
Easier and Faster to Cut
Improving Work Efficiency
SHIPPING & FAQ
Standard Shipping:
Order now, then we will ship the product freight free
Arrives at USA / Europe / Canada / UK about 10-15 Working Days(After shipment)
* We will update the delivery time in real-time according to the feedback of the logistics company.
Q: What is the shipping date?
The product will be shipped out within two working days. (The tracking number will be updated several days later.)
Q: May I modify my order after placing it?
Yes! Please get in touch with us within an hour after the purchase, but after the order is sent to the factory, we cannot guarantee that the modification will be successful.
Q: Can I modify my address after the order has been shipped?
Please get in touch with us at SERVICE@LUMBUY.COM, and we will be there for you and do our best. But no guarantees. The courier no longer allows the change when it is too late. We will notify you in advance if an additional cost is required to change the address. The customer will be responsible for any additional fee incurred.
Q: Can I get a tracking number?
Yes! You will receive an email with the tracking number after shipment.
Q: How can I get support when the product has a problem?
Would you please not hesitate to get in touch with us by email: SERVICE@LUMBUY.COM. And attach pictures or videos of product problems in the email. We will reply as soon as possible.
Q: How many types are shipping label printers?
Desktop label printers
This type of printer is usually used for small-volume printing, with a print width of up to 10 cm. The advantage is that the sound is slight and the price is low.
Commercial label printers
Commercial label printers can usually hold labels up to 20 cm wide and are suitable for medium-volume printing.
RFID readers
The RFID reader is a special label printer that can print and encode at the same time.
Personal label printer or label manufacturer
This type of printer is a handheld or small desktop device. They are suitable for home offices and small businesses.
Label Printer applicators
This label printer is designed to automate the label printing process. This kind of system is more common in manufacturing and warehousing.