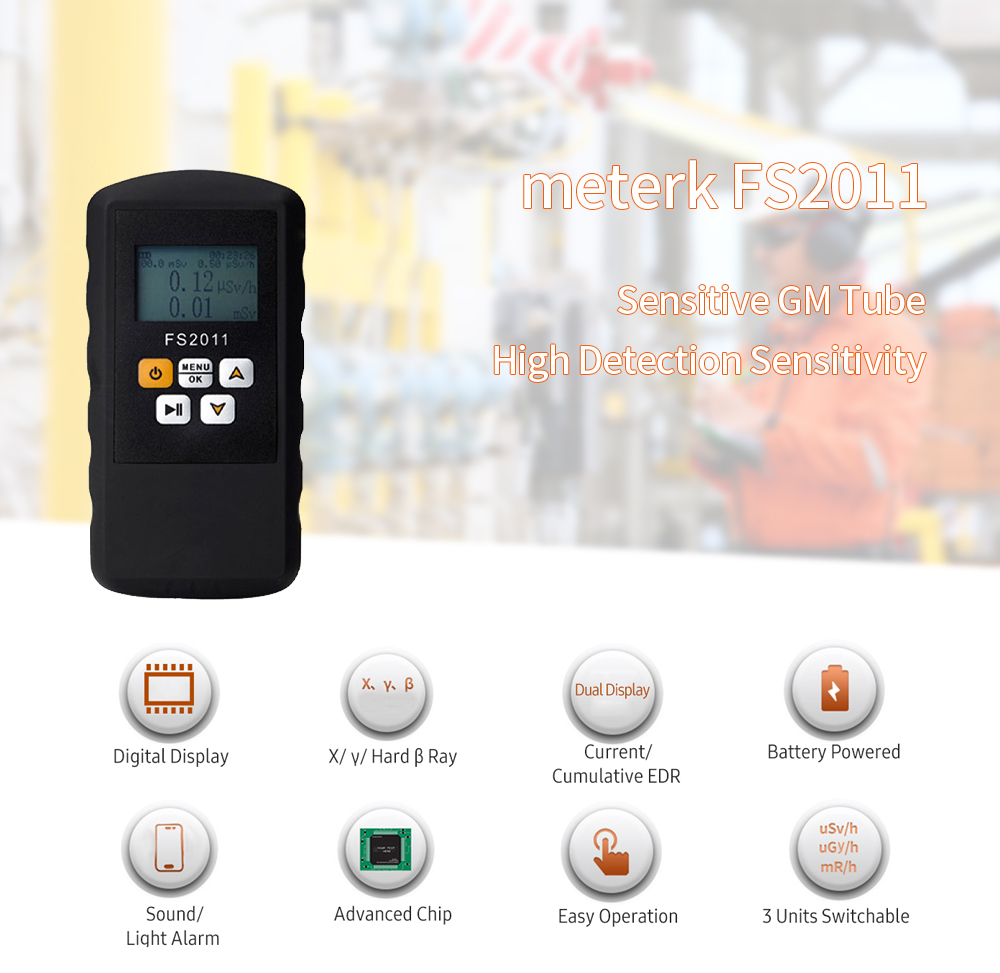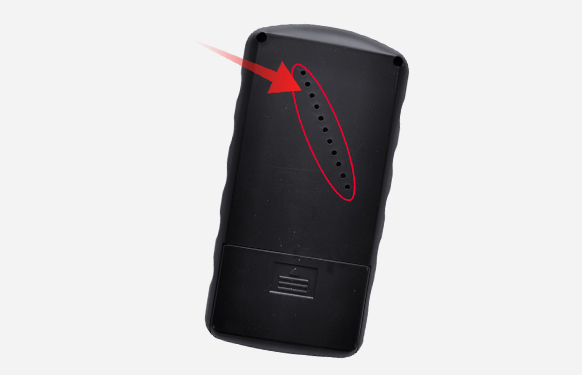 High Sensitivity & Accuracy
The latest sensors help you easily detect radiation to keep you far away from radiation hazards in your daily life.
The Geiger counter has a wide measurement range, high sensitivity, and long life. It has small errors for an accurate measurement.
Avoid radiation hazards
Small errors
Accurate measurement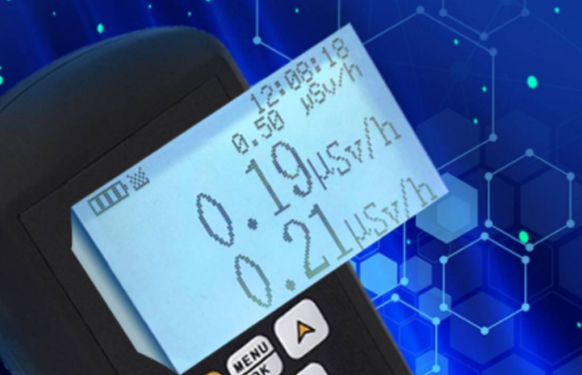 Clear Digital Display
The clear digital display with a backlight allows you to read the data in the dark easily.
You can switch between English and Japanese. There are three detection units (μSv/h, μGy/h, mR/h).
It can display five-minute averages and real-time measurements.
Backlight
English and Japanese
Three detection units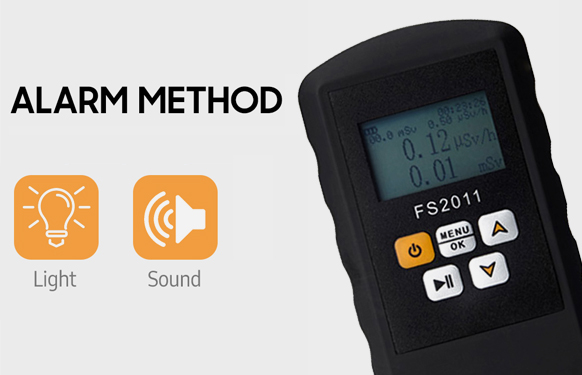 Three Alarm Modes
The rear sensor hole can improve the measurement accuracy.
Three alarm modes: light, sound, and text alert.
The text prompt appears by pressing the "↓" key for 3 seconds.
With a preset alarm function, it is more user-friendly and ensures safety.
Preset alarm function
User-friendly
Rear sensor hole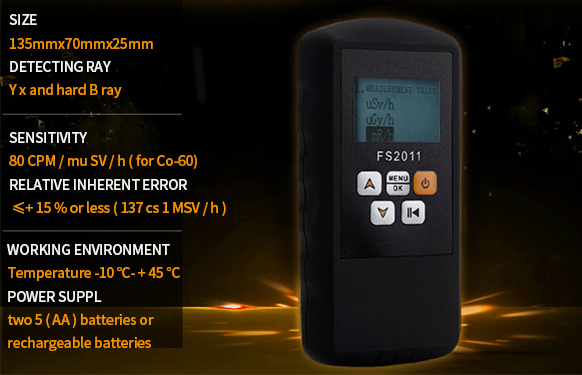 Compact & Portable
This handheld detector is compact and portable. You can put it in your bag and preset double alarm values.
It uses sensitive GM tubes and advanced chips to measure cumulative and current dose equivalent rates accurately.
Sensitive GM tubes
Advanced chip
Accurate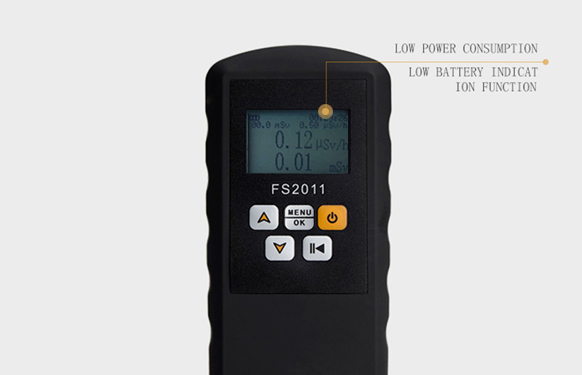 Extensive Applications
FS2011 is used in nuclear power plants, steel industry, industrial X and R non-destructive flaw detection, chemical industry, isotope application, R radiation, and environmental monitoring around nuclear facilities.
It can monitor X, γ, and hard β radiation.
X, γ, and hard β
Environmental monitoring
Nuclear power plants
SHIPPING & FAQ
Standard Shipping:
Order now, then we will ship your Geiger counter sea / by train.
Arrives at US / Canada about 35-50 Working Days(After shipment)
Arrives at the UK about 40-55 Working Days (After shipment)
Arrives at Europe about 60-70 Working Days (After shipment)
Air Shipping:
Order now, then we will ship your Geiger counter by air
Arrives at the US about 7-15 Working Days (After shipment)
Arrives at Europe, Canada about 15-20 Working Days (After shipment)
Arrives at Asian countries about 7-15 Working Days (After shipment)
* We will update the delivery time in real-time according to the feedback of the logistics company.
Q: What is the shipping date?
We will ship out the Geiger counter within two working days. (We will update the Geiger counter's tracking number several days later.)
Q: May I modify my order after placing the Geiger counter?
Yep! Please get in touch with us within 1 hour after purchase. However, we cannot assure you that we will change the order successfully as it is difficult to modify the order once sent to the factory.
Q: Can I modify my address after the order has been shipped?
Please get in touch with us at SERVICE@LUMBUY.COM. Then we will always do our best to assist but do not make any guarantees. Sometimes it is too late, and the courier no longer allows the change. If there is an additional charge for changing the address, we will notify the customer before deciding to change if they want to proceed. The customer will be responsible for any additional fee incurred.
Q: Will you send me a tracking number?
Yep! You will receive an email with a tracking number after shipment.
Q: How can I get support when the Geiger counter has a problem?
Please get in touch with us by email: SERVICE@LUMBUY.COM. And attach pictures or videos of Geiger counter problems in the email. We will reply as soon as possible.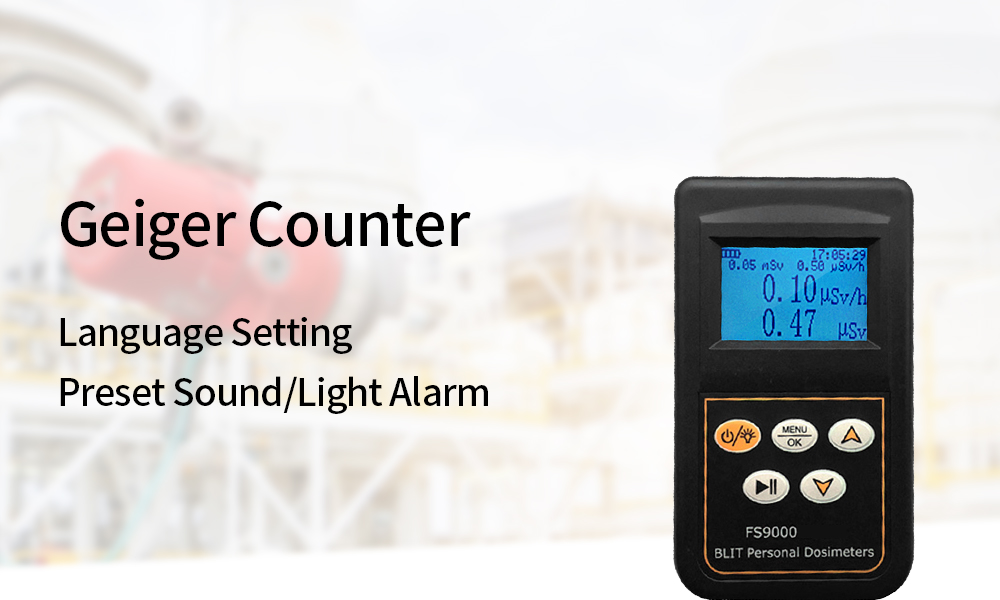 LumBuy Geiger counters focus on quality, timeliness, and price. Professional pre-sale and after-sales services are never out of reach. Whether you are a green hand or an experienced user, you can choose a Geiger counter that suits you. LumBuy has become partners with multiple brands at the same time so that you can buy Geiger counters with confidence. All LumBuy Geiger counters are perfect as Geiger counters are excellent to accompany.
Shipping Fast: The best options for you – Standard Shipping or Air Shipping
Excellent After-Service: To contact our customer service department anytime