Need for a baby bassinet? Child-friendly style one is quite suitable for you!
Look at this one, pink color is especially fit for girls.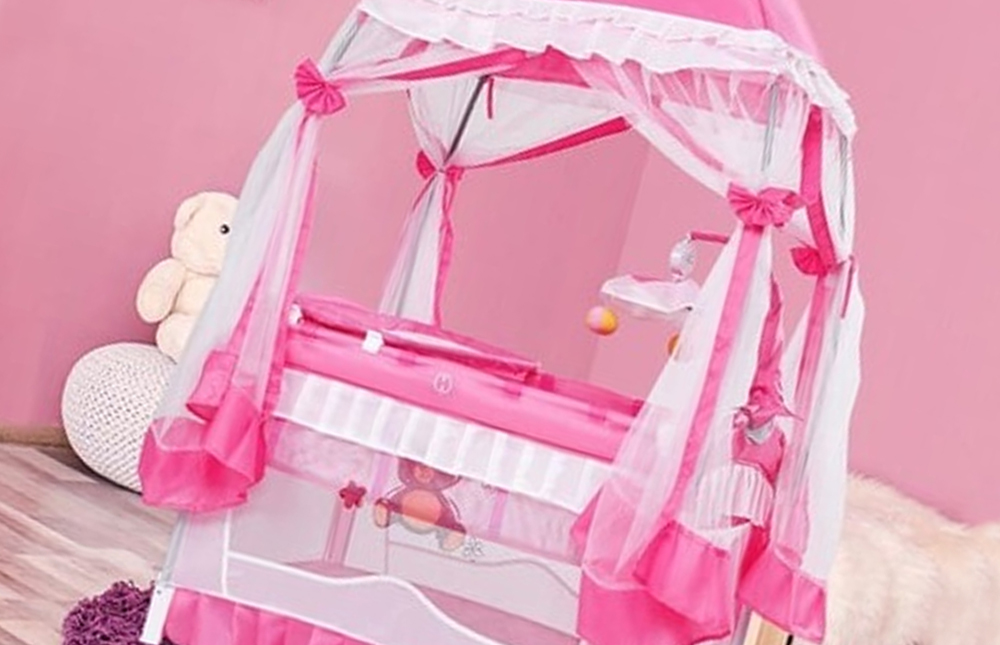 Highlights and details for you:
⭐Vertical design, spacious, does not occupy indoor area
⭐Omni-directional mesh screen wrapping, anti-mosquito and insect prevention
⭐Small parts decoration attached, give children entertainment experience
⭐Bottom equipped with wheels, slide at will without obstacles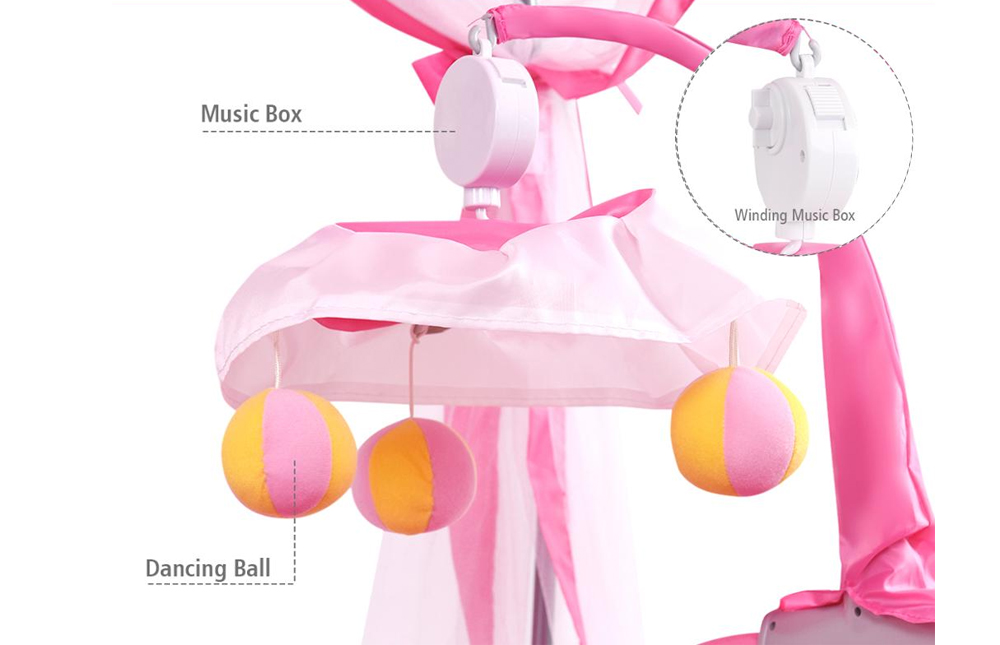 Product parameters: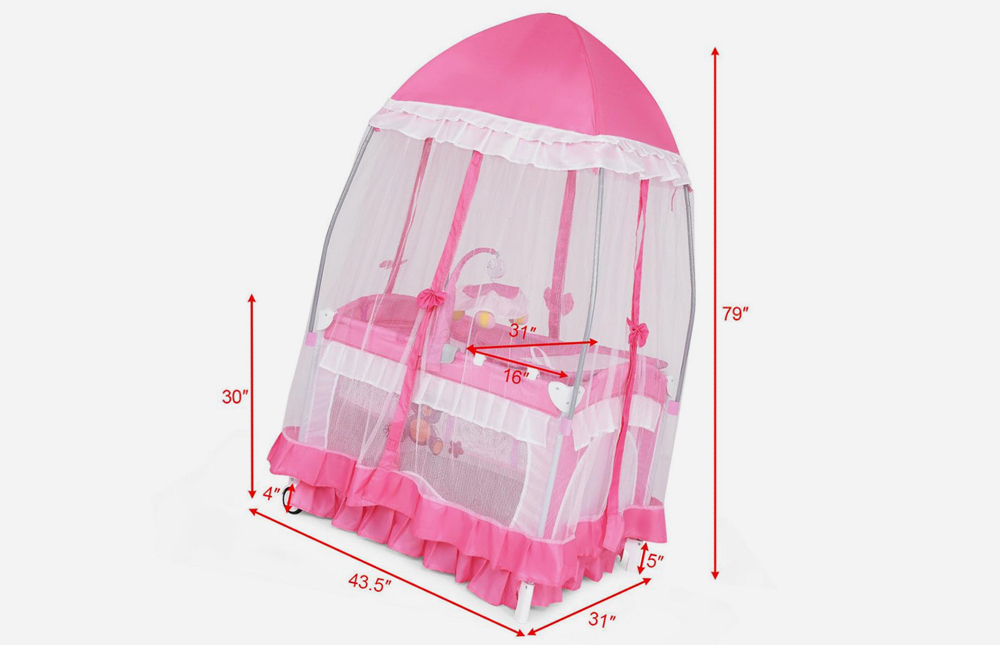 Give your children a colorful bed, makes his/her childhood colorful and interesting.
Place an order on this page soon, while the coupon now is given.