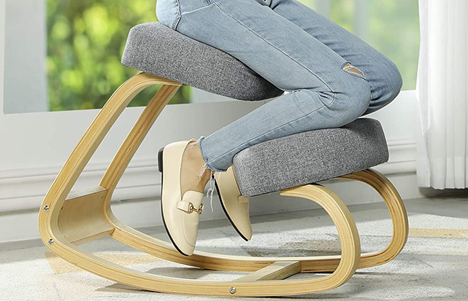 Ergonomic Design
The shape of the kneeling chair conforms to the ergonomic design. Distribute the body's weight through the knees and thighs, reducing the lumbar spine pressure. Can effectively relieve back pain.
Ergonomic Design
Reducing Spine Pressure
Relief Back Pain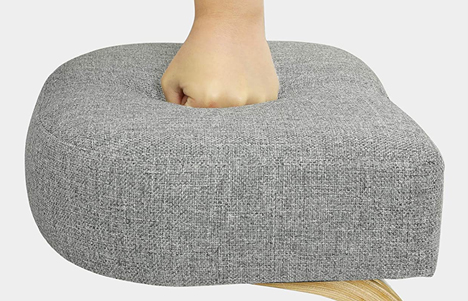 3.54 Inches Thickness Cushion
The cushion and knee support cushion thickness is 3.54 inches, which is softer and more comfortable. People who use the kneeling chair for the first time are better to increase the use time to adapt to gradually the new sitting posture.
3.54 Inches Thickness Cushion
Softer and More Comfortable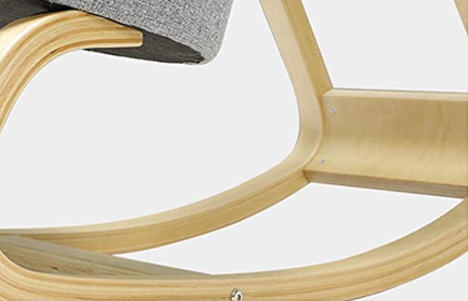 Unique Curve Design
this wooden kneeling chair uses a solid wood frame, which can bear 200 pounds, and the crossbar increases the stability of the chair. The unique curved arc forms the best angle of the swing.
Unique Curve Design
200 Pounds Bearing Capacity
Good Stability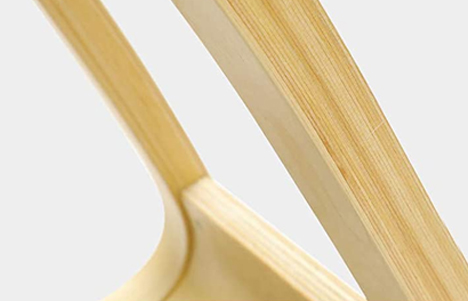 Wide Usage
The kneeling chair can replace the traditional chair in your daily life. It can be used as a study chair, office chair, and meditation chair. The correct sitting posture is good for your health and can also help you concentrate more.
Wide Usage
Correct Sitting Posture
Good for Health
SHIPPING & FAQ
Standard Shipping:
Order now, then we will ship the product freight free
Arrives at USA / Europe / Canada / UK about 10-15 Working Days(After shipment)
* We will update the delivery time in real-time according to the feedback of the logistics company.
Q: What is the shipping date?
The product will be shipped out within two working days. (The tracking number will be updated several days later.)
Q: May I modify my order after placing it?
Yes! Please get in touch with us within an hour after the purchase, but after the order is sent to the factory, we cannot guarantee that the modification will be successful.
Q: Can I modify my address after the order has been shipped?
Please get in touch with us at SERVICE@LUMBUY.COM, and we will be there for you and do our best. But no guarantees. The courier no longer allows the change when it is too late. We will notify you in advance if an additional cost is required to change the address. The customer will be responsible for any additional fee incurred.
Q: Can I get a tracking number?
Yes! You will receive an email with the tracking number after shipment.
Q: How can I get support when the product has a problem?
Would you please not hesitate to get in touch with us by email: SERVICE@LUMBUY.COM. And attach pictures or videos of product problems in the email. We will reply as soon as possible.