Cute Bear baby playpen:
It is not only a fence, but also a large toy for children.
To build baby's private paradise, liberate mom and dad.
Let the baby play and crawl inside safely and without worrying.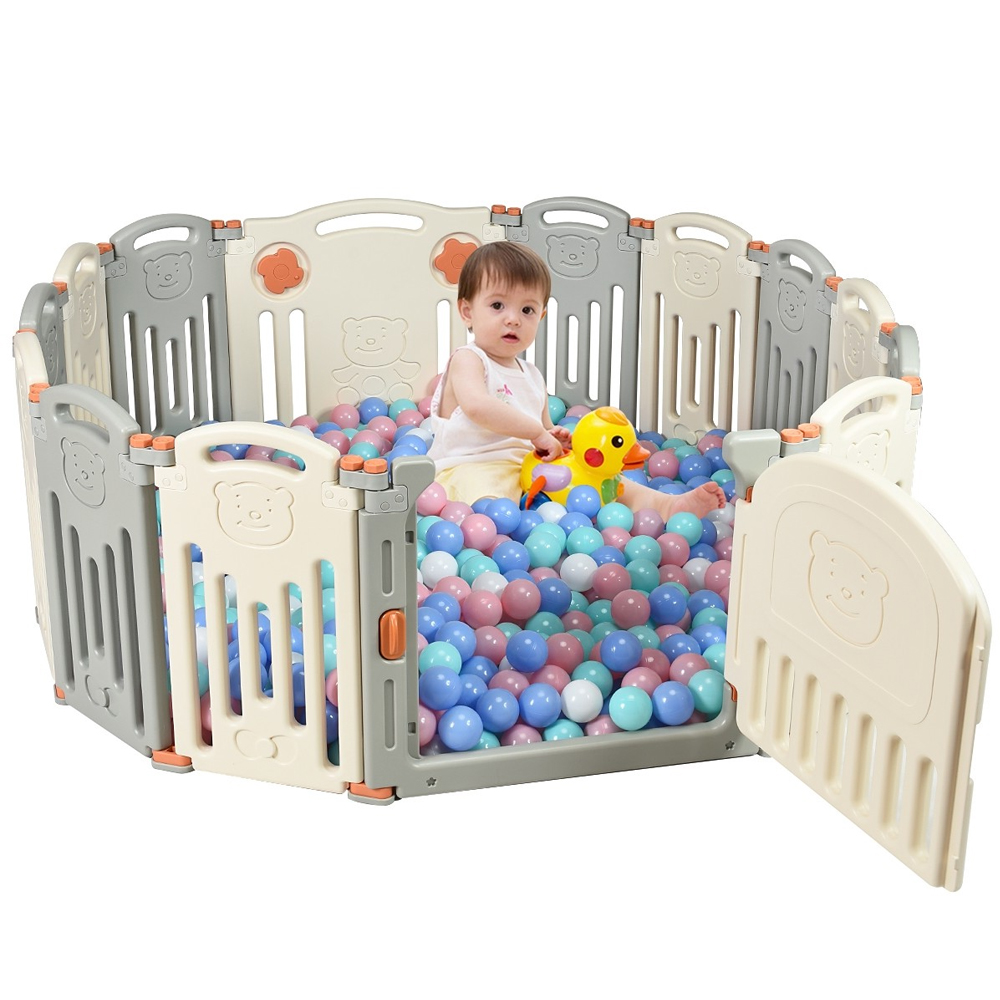 Smooth rounded corner: Safe for children, say goodbye to danger.
Non-slip foot mat: Not afraid of slipping, better protect kids head.
Safety door lock: Prevent children from unlocking and bumping.
ASTM certified: Strict quality control, making toys with food quality control.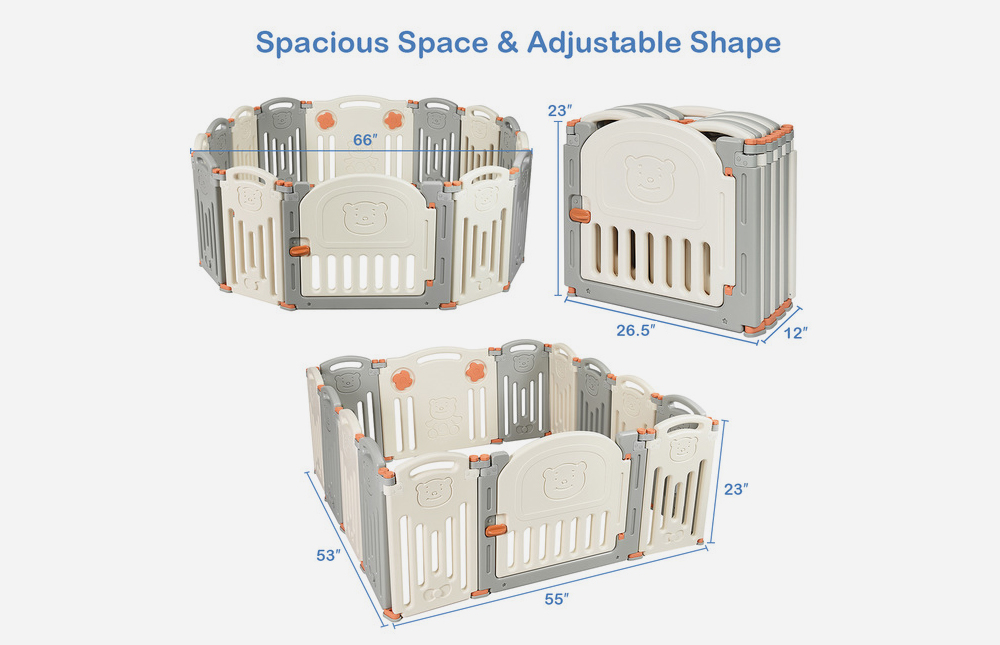 Compact design: Easy and convenient foldable for storage.
High quality material: Sturdy and durable, safe and odorless.
Multi-protection: Equipped with sunction cup, not easy to push down.
Free shape adjustment: No fear of space restrictions.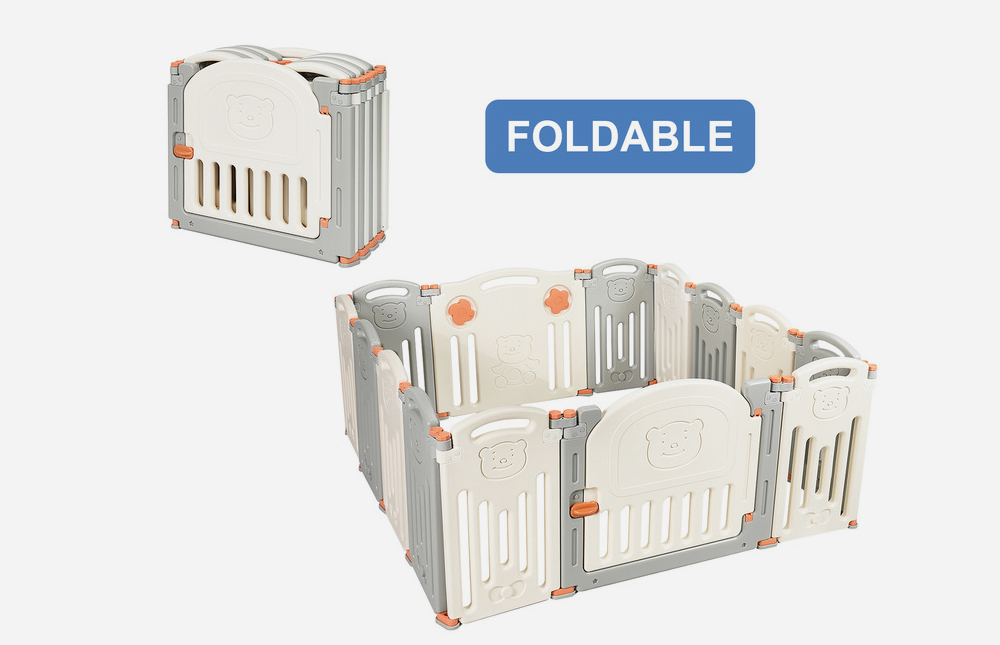 Internal space is very large, enough to meet the needs of the baby's activities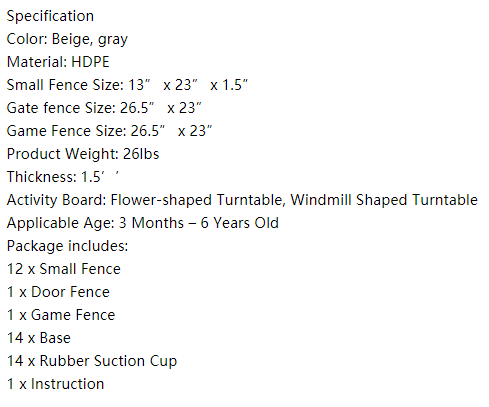 Safe guarding, fence is not easy to fall.
Mom can rest assured to cook and clean the room.
It is child's playground, mom's peace of mind.